About Boucheron
Digital drama for a historic jewellery house
Founded in 1858 by Frédéric Boucheron, Maison Boucheron is one of the most prestigious jewellery houses in the world. It was the first to settle in Place Vendôme in Paris, drawing an entire industry in its wake. With its bold, free spirit, the Maison has been a prize-winner at universal exhibitions and brings customers flocking to its door in major capital cities.
Services
Applications / Branding & Design / Content & Motion design / Digital advertising / User eXperience (UX) design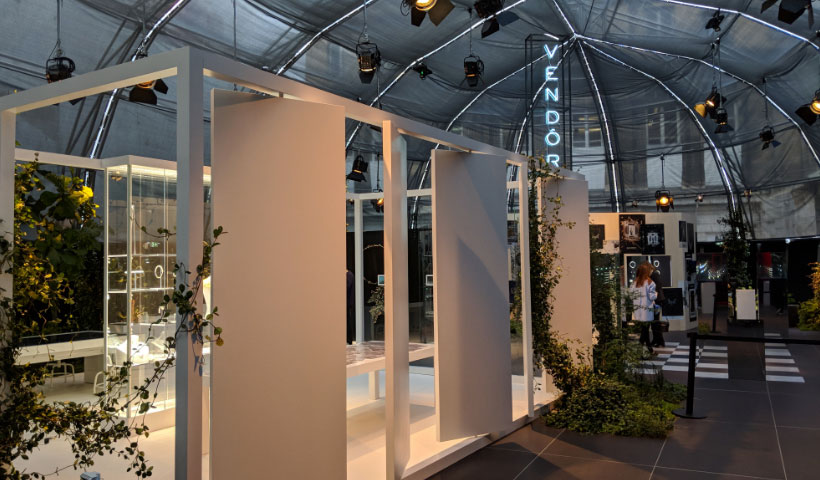 The challenge
On its 160th anniversary in 2018, the Maison Boucheron wanted to astonish and delight its audiences. The plan was to start the year with an event that would anchor the brand in its innovative present, while promoting its illustrious heritage. It wanted to give a teasing glimpse of its hidden world with an exhibition at La Monnaie in Paris: Vendôrama.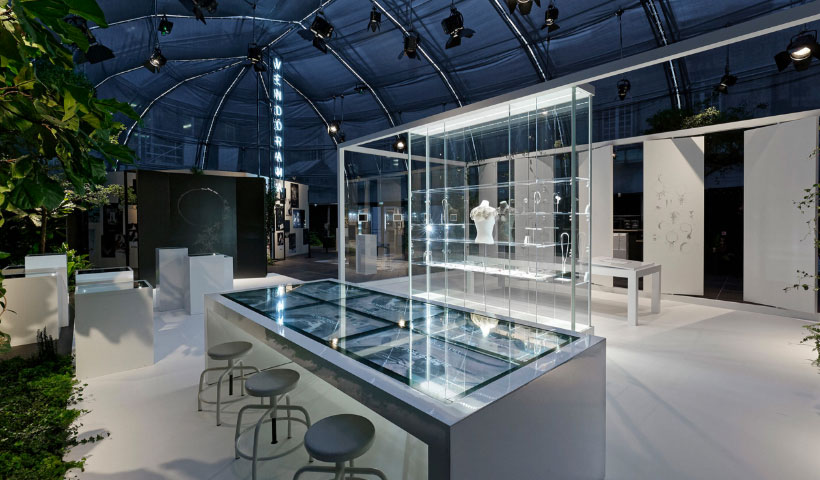 Our solution
Boucheron embodies a special world that the public sees as inaccessible, especially young people who are nevertheless the customers of tomorrow. Our recommendation was to shine at Vendôrama with spectacular digital experiences. By weaving the latest technology into the physical exhibition, a link is created between the brand's past, present and future.
The technology
On a touchscreen table, the public was able to marvel at the savoir-faire of the Boucheron craftspeople and admire the precision of their movements. Three interactive books were also presented, inviting users to discover the rich history of the Maison.
We created an immersive augmented reality (AR) smartphone app to allow visitors to have fun browsing the exhibition. Guided by the mischievous Wladimir, the brand's emblematic cat, they were able to discover anecdotes about the house, find information and see sketches being coloured, as if a jewellery designer was working before their eyes.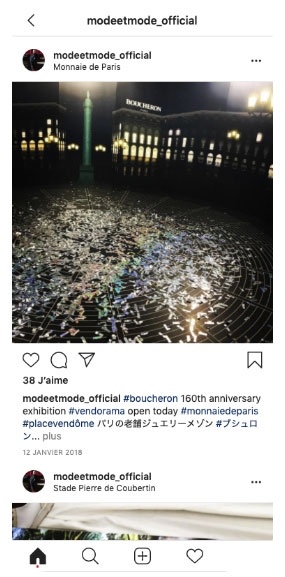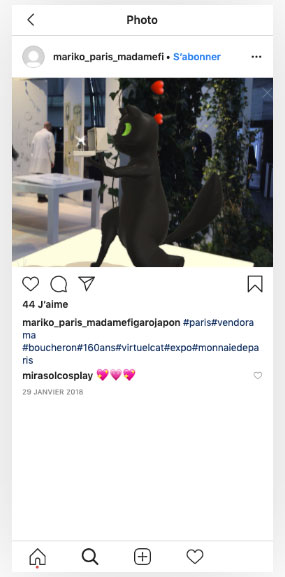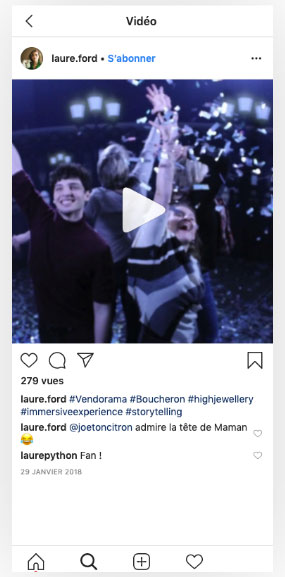 Then, to complete their visit, people were invitedto enter a cylindrical photo booth to takemultifaceted videos of themselves to share via social media.
posts #Vendorama
in 16 days
MINI SITE

views
in two months

3,5

pages per visit
in two months