01.10.2020
Welcome to the 1.5 Meter Economy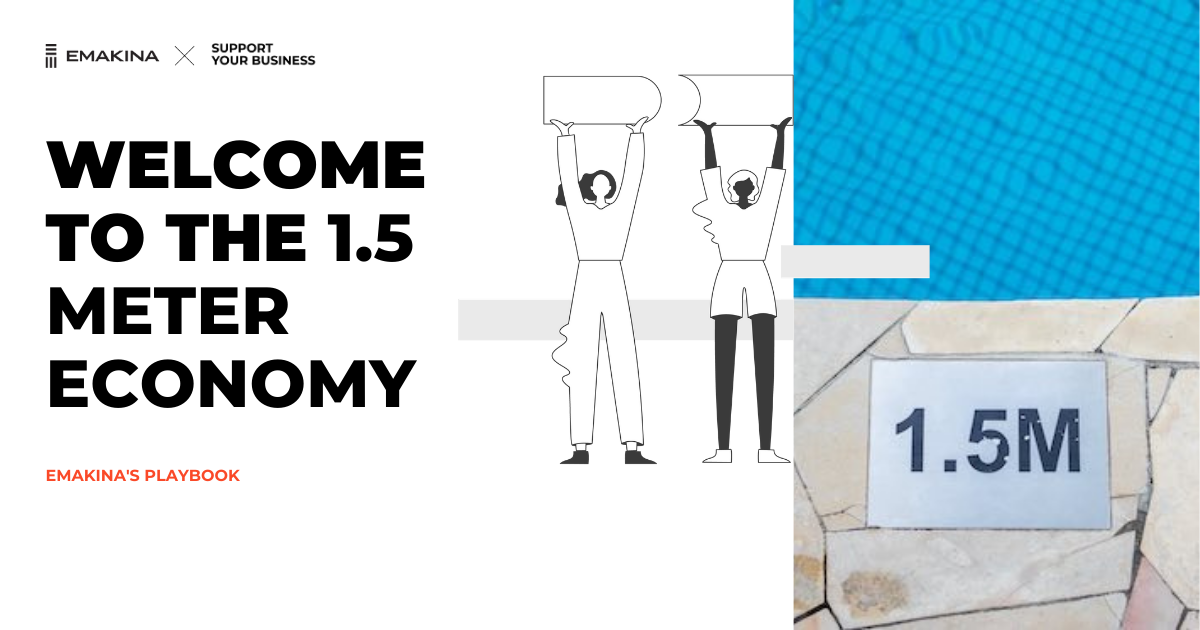 Here we are, the 1.5 meter economy
It sounds simple enough, but we know that future success demands an extreme focus on digital for every organisation. Currently we're still trying to understand how one can run a restaurant or a store if you can't have too many people in, touching the products is a no-go, and sales people can't come near your prospects. Further digitisation - either in store and online - seems to be the way to go.
For now, the 1.5 meter society pushes companies into different survival modes. Some can't continue their business as usual, and need to reinvent their entire business model. Others are recovering and must accelerate their digital sales in order to survive. And then there's the lucky few who were ready for the unexpected. Their business happened to be virtual by design and allowed for - sometimes unlimited - scaling.
The one thing that is clear is that any business needs to have a superior digital organisation in place, because digital is the only way to have efficiency, keep distance and bring great user-, brand- and product experiences. In this paper, Emakina describes the three important areas that we think your future success will depend on. As always, we also share a great number of possible activities and thought starters.