30.11.2020
Personalisation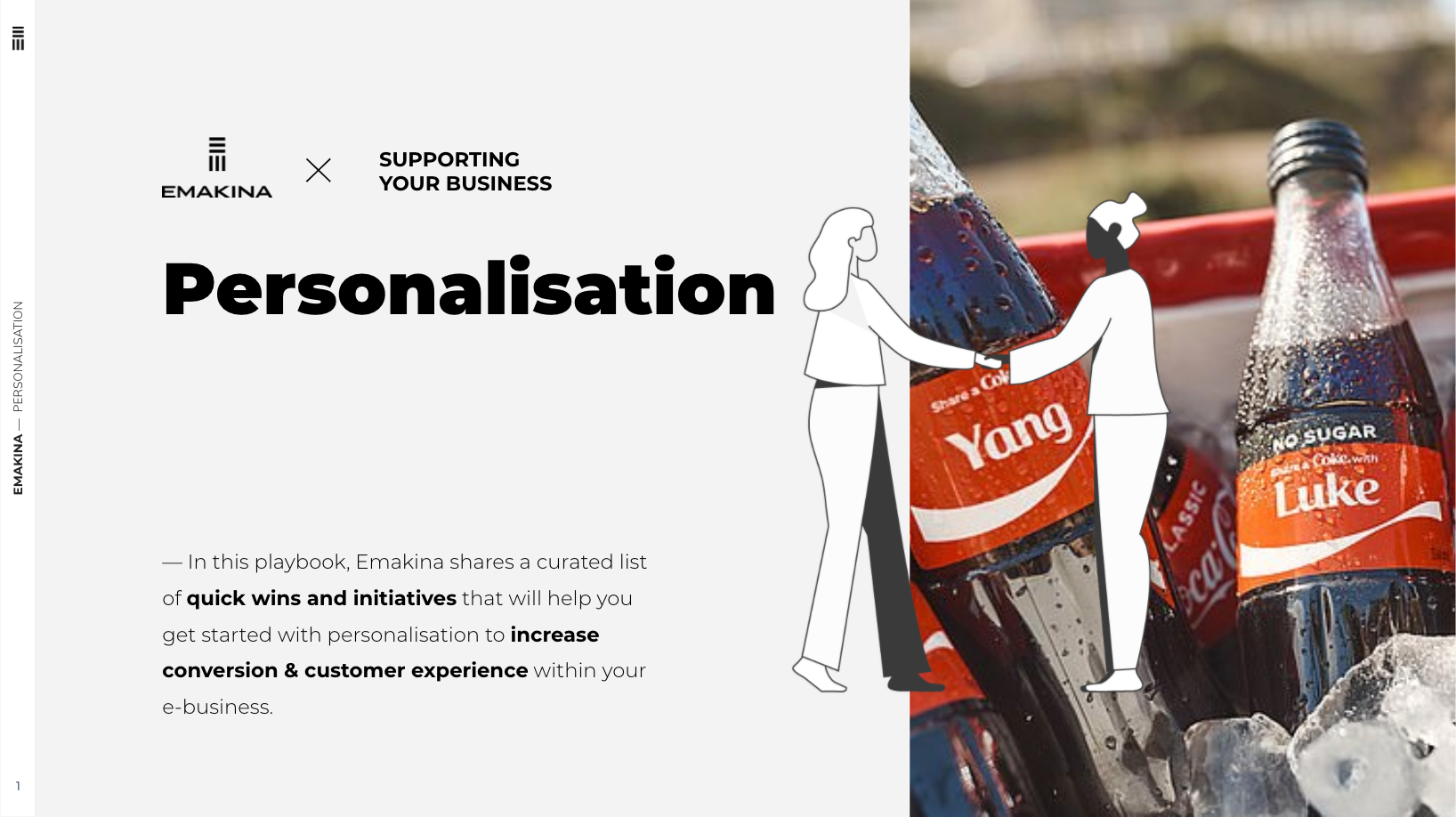 Getting started with personalisation
In this playbook, Emakina shares a curated list of quick wins and initiatives that will help you get started with personalisation to increase conversion & customer experience within your e-business.

We deep dive into the topic of personalisation and we propose various approaches that can help you boost your sales. Personalization is the pinnacle of user-centered design. If you know the intent and the need of your user you can act on it and serve the best possible content.

Before you start implementing these tactics, study the customer journey and spot the best personalisation opportunities that support your customers and your business goals/KPIs.

As always, start small and test!