29.09.2020
Sustainability in e-business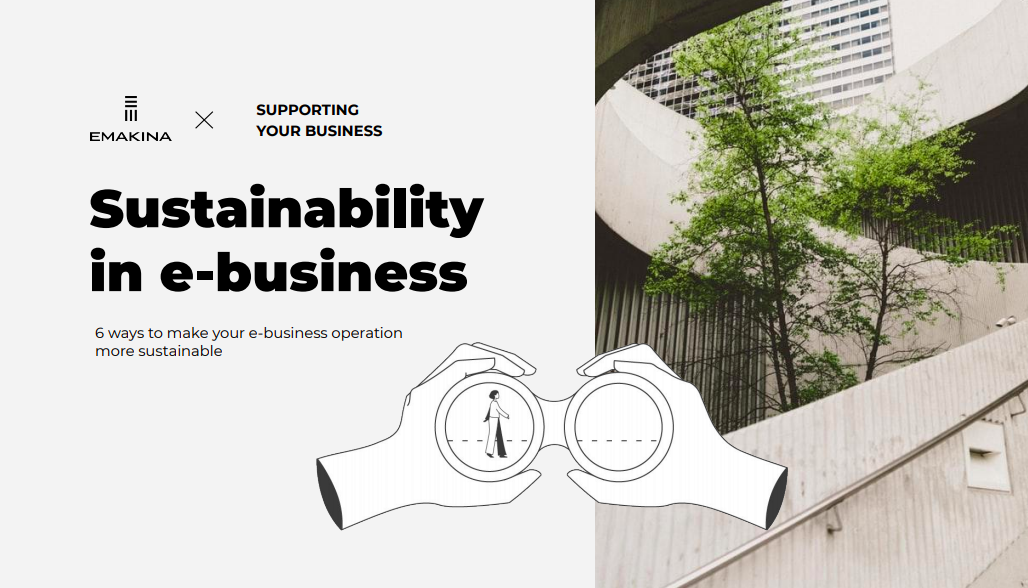 6 ways to make your e-business operation
more sustainable
Sustainability is more than just another trend. It is a requirement that can
no longer be ignored, or done 'on the side' by ticking a few boxes.
Consumers expect a sustainable approach and clarity on environmental
impact from the businesses they purchase from. Also, it is up to all of us to
leave a liveable planet for our children and the generations that come
after us.

Sustainability is a mindset that should be at the core of your business -
something you should consider for every decision you make.
But where to start? What can you, as an online retailer, do? Is sustainable
e-business even possible?

In this playbook, we give our ideas and tips on how to reduce the
environmental impact of your business, and how to show your customers
that you, like them, care.