Be part of it
Want to join a vibrant agency rooted in creativity and technology? Discover why people love being part of the Emakina family. 
What's in for you?
Besides a competitive package, endless opportunities to grow and great people to work with? We've always championed flexible working to support Emakinians in achieving work-life balance. We love it when people play around with the latest tech, so everyone gets access to the entire Adobe software suite. We also help staff to lease super-cool Ahooga folding e-bikes and keep your vitamin C levels up with a constant supply of fresh fruit.
Cake every day
To work at Emakina, you have to be really smart and talented – but also a good human being. We care deeply about our work but also for each other. Birthdays are a big deal and almost always come with cake! On Thursdays we relax with some drinks at the office, and you can always find groups of work friends hanging out at our swanky food court, The Fox.
How we roll
We work hard but when we take screen breaks, we make it fun. This could mean a quick game of pool, a lunchtime workout or a stroll around the lake of the Tenreuken Park. We regularly host team get-togethers like pizza board game nights or themed events – just check out our Instagram! Plus, every December, Saint Nicholas pays us a visit to spoil Emakina kids.
Welcome to the 'hood
You'll work in one of the coolest offices in the city, located in the iconic cross-shaped Royal Belge building – built in 1970. When you gaze out the window, you'll enjoy tranquil views of the Sonian Forest and lakes surrounding the building. Inside, you'll find the stylish Mix Brussels hotel with gym, bar and restaurant. You'll never get bored with the scrumptious food options at The Fox – a funky food market specialising in street foods from 12 foodie destinations. The Fauconnerie bus stop is right on your doorstep and the nearby Herrmann-Debroux metro station connects with many bus and tram routes.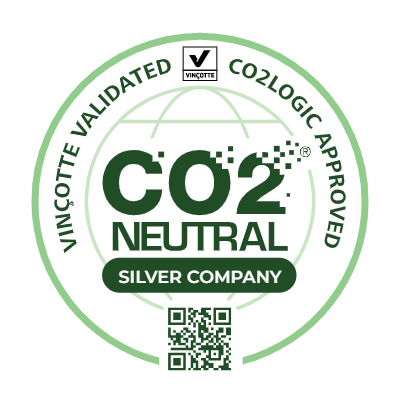 Carbon neutral from agency to building
We are proud to be CO2-neutral certified, both agency and building for 2023. Scan the QR Code to discover key information on what this label means to us:
Our carbon footprint scope
Reduction plan target
Financing climate projects
Our long-term ambitions
Reduction & offsetting
Carbon neutrality implies a balance between the carbon emitted and the carbon saved from being emitted elsewhere and/or absorbed out of our atmosphere.
Our 1st focus is on reducing our emissions. However, there are some emissions that we have not been able to get rid of completely. To even out our impact, we've invested in
clean cookstoves in Rwanda
. This partnership is the perfect example of how carbon offsetting programs can help our world achieve carbon neutrality whilst also having a strong social impact.
This certification encourages us to go further in our sustainable thinking and approach. It will inspire us to constantly measure & improve our own carbon footprint.
People with
hungry minds
We attract some of the coolest, smartest people from around the world, so expect a real melting pot of cultures – 20+ nationalities, to be exact! These experts love to share their skills in hackathons, school talks and conferences – plus our lunch-hour Hungry Minds sessions.
Happy people
have better ideas
We believe in creating a working environment where everyone can bring their true self to work, regardless of your age, sex, race, sexual orientation, disability, nationality or religion. We also believe that work isn't your whole life. We love it if people have side hustles, hobbies, kids, cats and secret knitting skills. We encourage a balanced life through lots of wellness activities, from cycling to work to stretching classes.
Want to make
a difference?
This is the place to do it. Emakina freely shares its expertise and resources to give back to our local community. This includes IT equipment and marketing expertise to ClassContact, and pro bono work for the Saint-Luc Foundation. Read more about our impact work here.