Be part of it
Jump-start you career at Belgium's leading digital agency. Learn from top experts, get a taste of agency culture and make life-long connections. Emakina interns spend time in several departments, with a focus on creative strategy and client service.
What is in it for you?
Ready to test your classroom knowledge in the real world? We want to hear from passionate, hard-working students who want to savor agency life one of the OG's of the Belgian digital industry: Emakina.
Work closely with the team on projects for a range of big-name clients. You'll gain experience working with cutting-edge technology, solving business challenges and coming up with
innovative solutions for standout user experiences.
We welcome people who are willing to experiment, think differently and who are not afraid to speak up. Your mentors are digital pioneers who will help you find what you're truly great at.
Be exposed to our multi disciplinary, multi-cultural mix of people from all walks of life. It's a community where you can bounce
around ideas, challenge opinions and see new perspectives.
We don't believe interns should just make coffee. You'll be exposed to teams and projects from around the world, across many languages and cultures.
Benefit from a great network of thought leaders, award-winning creatives and strategic masterminds.
Are you open to new challenges? Do you bring a can-do attitude to the table? Then you're our kind of
people. Many interns succeed in landing their first-ever job at Emakina.
Application process
Note: Our internships run for a minimum of
three months and are only open to students.

1. Check our internships positions below.
2. If you make our shortlist, you'll be contacted for an interview.
3. We'll conduct a virtual interview and assessment.
4. If successful, you'll join the team!
Internships in Brussels
You will find below the internships jobs available in Belgium.
To find more job opportunities, don't hesitate to have a look at our career page.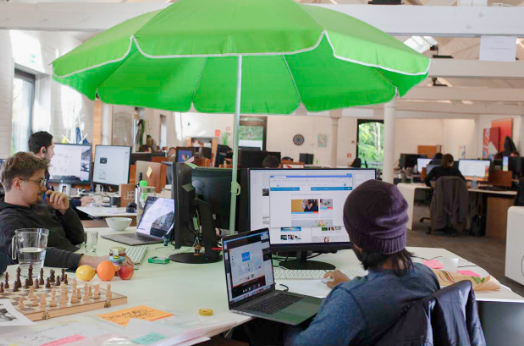 Contact us
Got a question for us?
Anything else we can help with? Click the button to get in touch and to sign up for our newsletter with all the latest Emakina happenings.