01/04/2021
Emakina celebrates its 20th birthday

From a Belgian start-up in a garage to an international digital powerhouse. And the best is yet to come.
Emakina Group, leading group of independent digital agencies, celebrates its 20th birthday. The digital powerhouse with roots in Brussels and offices in 17 countries was born on April 1st, 2001, out of the merger of digital consultancy Emalaya, founded by Denis Steisel, and Ex Machina, the brainchild of Brice Le Blévennec. 23-year old Brice had already started his web agency as a graphic design and multimedia production company in 1991, a decade earlier.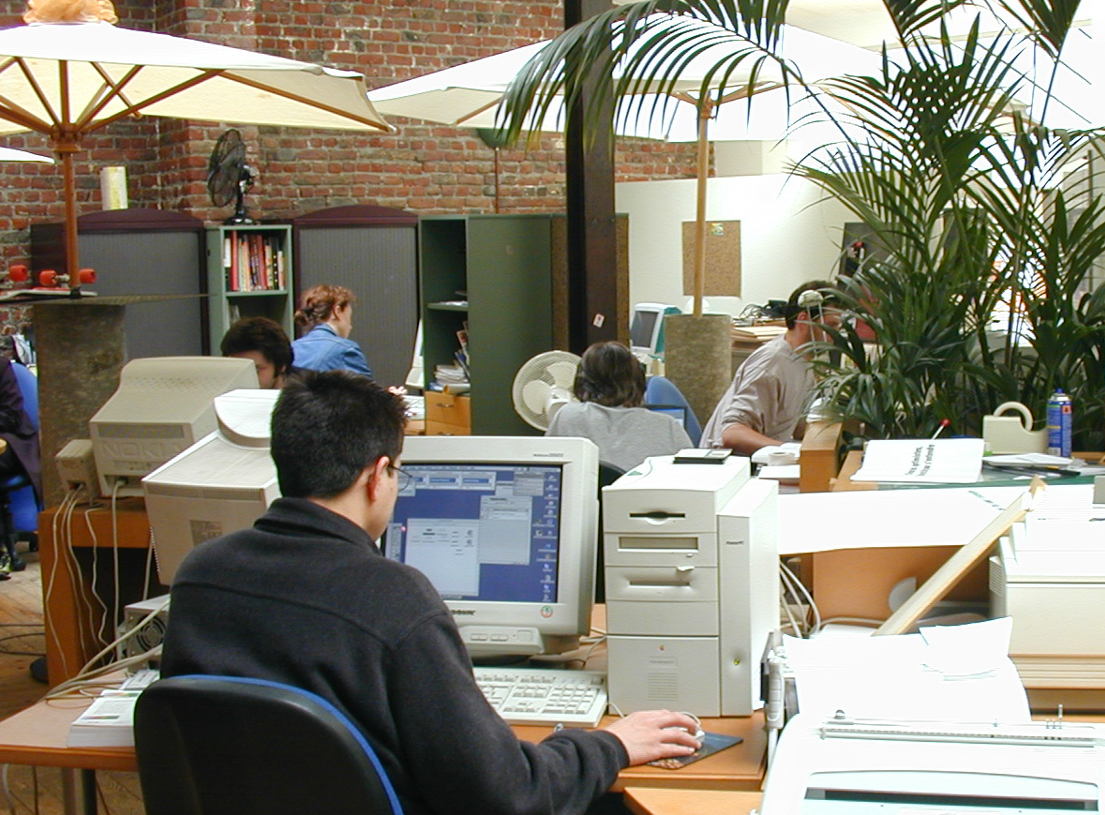 "We have always given our clients high added value, by combining creativity and cutting-edge technologies for maximum impact," said Brice Le Blévennec, CEO of Emakina Group. "This powerful positive energy was there from the start, is still here today, and will be even more impressive tomorrow. It's crazy to think that I started this journey as a young 23-year-old geek with a start-up in a garage, and that I can now share my pride and vision with our big and growing family of Emakinians who make magic happen every day."
Emakina Group succeeded to catch wave after wave of digital innovations and register year-on-year growth. In 2003, Karim Chouikri joined the company and he accompanied its IPO on Euronext Growth Brussels (ALEMK) in 2006. A series of acquisitions followed, and Karim became joint CEO in 2014. Today, the group unites over 1,000 experts on 3 continents, offering full-service support to international clients.
Karim Chouikri, CEO of Emakina Group adds: "Congratulations to all our colleagues who were part of this adventure as we reach full maturity at 20 as a fully independent network of top digital agencies. Completing more than 2,000 projects each year, we steered a clear course together to always deliver innovative, striking results with a high return on investment. We always share our enthusiasm and expertise with our clients – that's the hallmark of our company. And our journey and international expansion continue… the best is yet to come."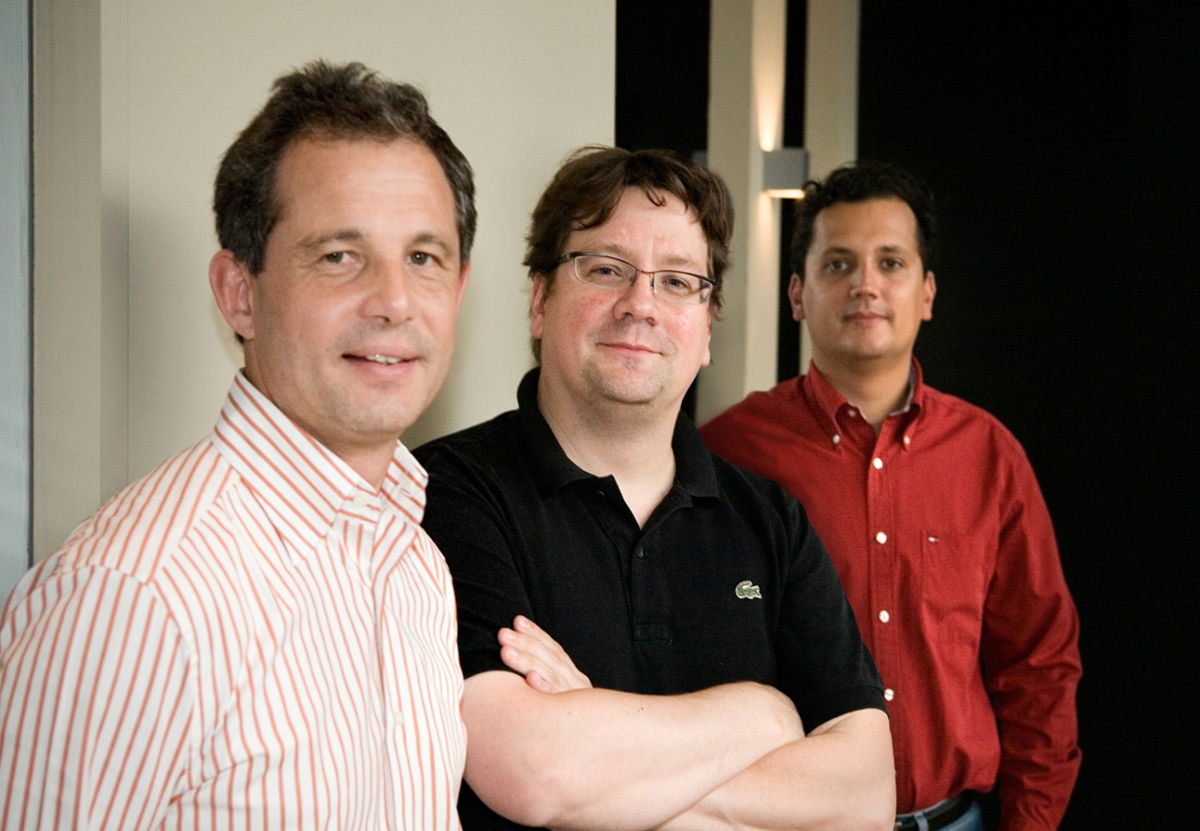 Emakina today works for many international brands, helping them to succeed in business-critical digital transformation. The agency responds to fast-changing user behaviours by developing rich digital experiences and major unified commerce solutions, bringing all points of sale together online. Its experts implement omnichannel strategies, integrate order management and other platforms.
Thanks to its multi-discipline inhouse expertise, Emakina's agencies can handle complex challenges well beyond classical development, including digital experience design, strategy, CRM, transactional platforms, database analysis, MACH and much more...
A clear indicating that the future looks bright for Emakina, launched exactly 2 decades ago.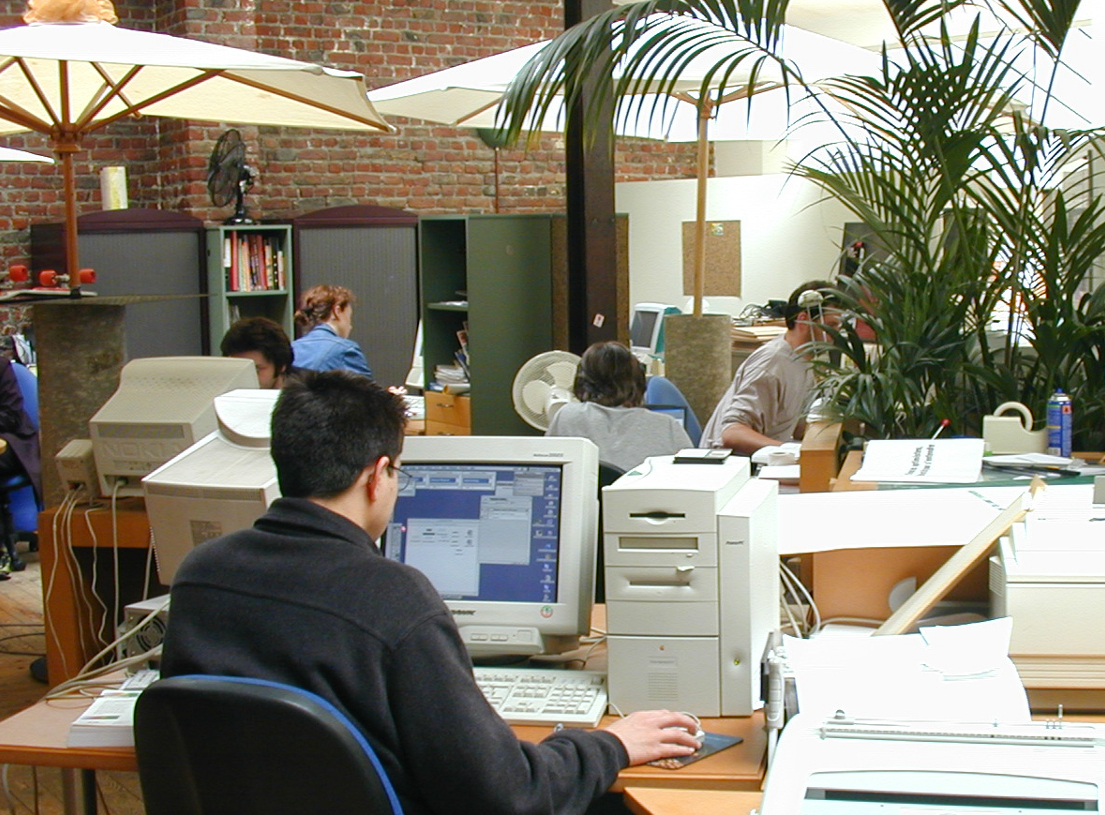 The Ex Machina office in 1995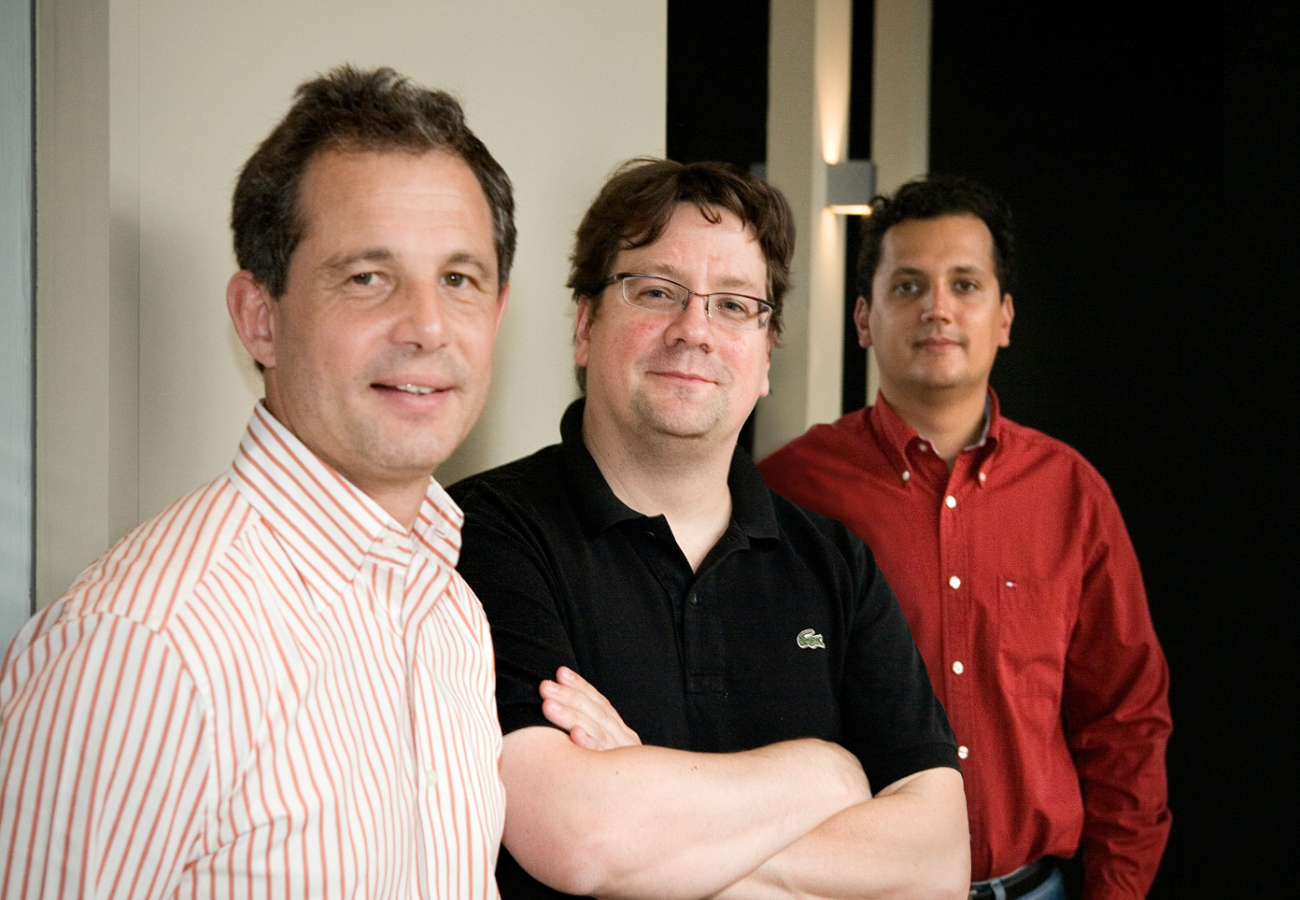 Denis Steisel, Brice Le Blévennec, and Karim Chouikri in 2004