09/02/2021
Emakina Group and commercetools expand partnership to help EMEA clients succeed in the post-COVID world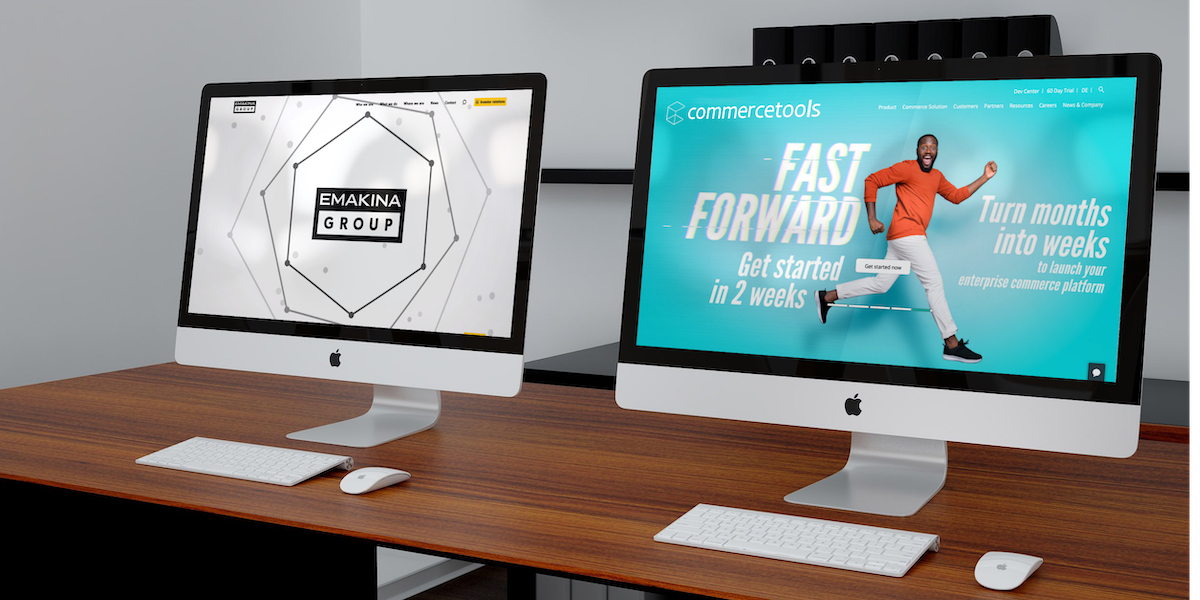 Alliance opens new doors for more Emakina clients to fast headless B2B and B2C commerce
Brussels, Berlin – Digital agency group Emakina Group (Euronext – ALEMK) today announced it is expanding its partnership with commercetools, the next-generation commerce software company. Following their successful alliance in Central and Eastern Europe, now Emakina's clients across Europe, the Middle East and Asia gain access to commercetools' flexible cloud-native API-first commerce platform praised for its speed, adaptiveness and effectiveness.
Next generation ecommerce solutions
Emakina Group's partnership with commercetools enters a new exciting chapter. The positive collaboration with Emakina CEE expands to all MENA entities of the group, and will include new expert trainings and certifications. The enhanced alliance matches Emakina's ambition to deliver cutting-edge digital customer experiences with the world's leading technologies. Over Emakina 1,000 experts will now be able to introduce commercetools' next-generation B2C and B2B commerce solution to their clients.
Dirk Weckerlei, VP Global Partner Management at commercetools: "We share Emakina's vision to efficiently manage high-performance omnichannel projects rapidly and in style. Together we will open up new opportunities for Emakina's clients to adapt to the constantly changing customer needs, and deliver rich consistent commerce experiences across all channels."
MACH power: Microservices, API's, Cloud-based, and Headless
commercetools' composable commerce solution is build on the MACH architecture. Microservices and APIs as well as the cloud native and headless approach allow teams to iterate and experiment rapidly with commerce services and fluently integrate new functionalities at an affordable price. So it's also easy to scale, well-prepared to handle traffic spikes and deliver customised user experiences. This makes it an interesting option for Emakina's clients, looking to improve their market position and raise the engagement with their target audiences.
commercetools' next-generation commerce platform has not only been implemented by Fortune 500 companies active in retail, fashion, luxury products, manufacturing, telecommunications, and more, but also recognized as a "Leader" by technology analyst firms Gartner, Forrester and IDC MarketScape.
The tech company is a 'Leader' in Gartner's 2020 Magic Quadrant for Digital Commerce, scoring high marks on both vision and ability to execute.
The Q2 2020 Forrester B2C Commerce Suites Wave also ranks the company as a 'B2C Commerce Leader', and gives it a 'Strong Performer' label in B2B Commerce for its current offering and strategy, as does IDC Marketplace in its Headless Digital Commerce ranking.
Embracing the new Digital First
"This extended partnership fits our strategy to offer the best-suited solutions to boost our clients' business," said Priya Sonn, Director of Global Strategic Alliances at Emakina. "The timing to broaden our commercetools partnership is right, as so many brands and organisations are embracing the new 'Digital First' era, to further succeed in a post-COVID world."