07/07/2020
Emakina's Brussels office welcomes its 19th nationality

Cultural diversity makes the User Agency extra attractive for talent and clients
Emakina's Brussels office once more welcomed new talents, reaching a total of 19 nationalities. Naturally, the pandemic made physical distancing the new norm for the organization. But at the same time, daily interactions between colleagues in Belgium and across the group's offices in 13 countries strengthens the agency's social proximity, making it a buzzing digital beehive.
"Emakina unites talents from many backgrounds, with diverse origins, influences, and cultural references," says Tim Wolfs, MD of Emakina.BE. "This magical mix of experiences and ideas definitely adds creativity, impact and fun to our projects and brings a big bonus to our clients."
Besides working with multi-talented Belgian colleagues, people at Emakina on any given day can be in contact with a Dutch, French, Polish, Portuguese or Brazilian Project Manager, a Spanish designer, a UX Wizard from India, an English Social Media Director or an American Senior Production Lead. Chances are you'll also discuss client strategies with a South African Creative Director, a Moroccan Account Manager, a Lebanese Client Service Director, a French Production Director or an Italian Chief Technical Officer!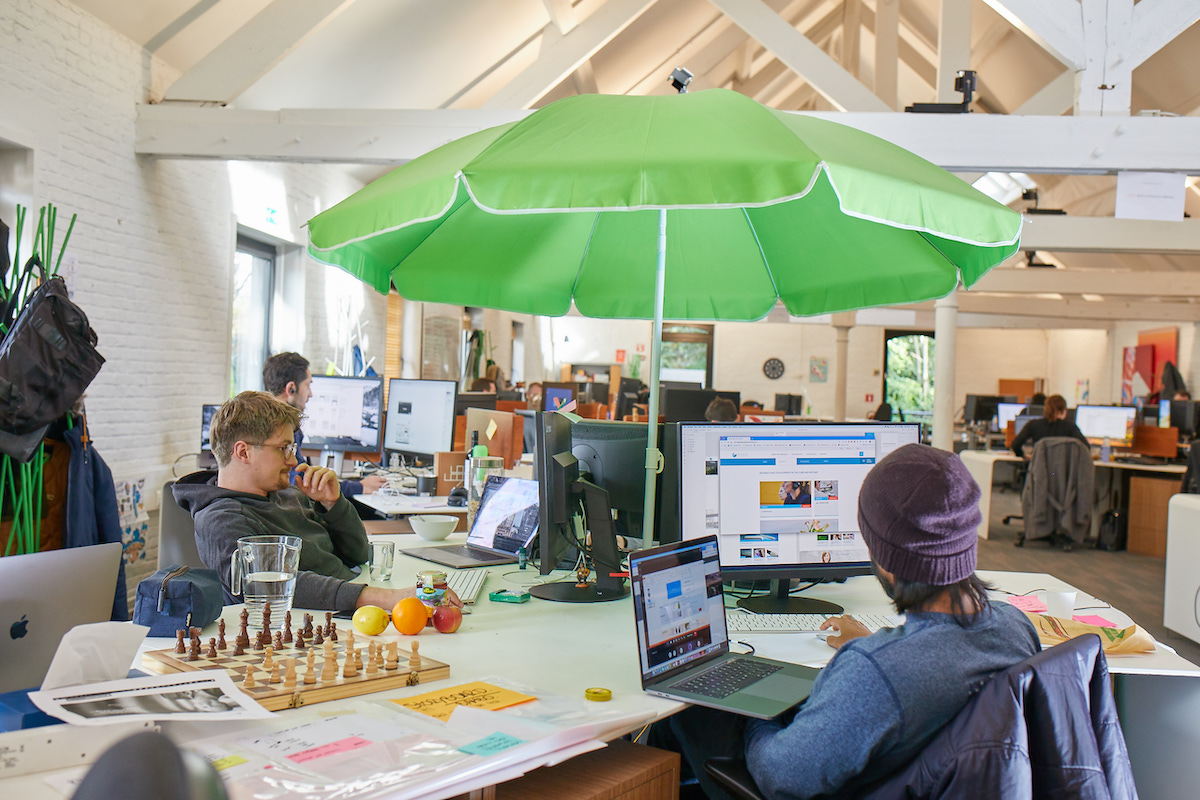 Welcome in Brussels, enjoy broadening your horizons
Maria left 'her' sunny island of Madeira to study in Lisbon, before landing in Brussels. She works at Emakina for a year now. Leaving her comfort zone to broaden her horizon helped her to grow as an individual and a professional.
"Arriving in a new context challenges you in all aspects of life. It makes you stronger and helps you to win confidence. You look at the world with a fresh, more creative and open-minded perspective."
Maria was charmed by the polite and welcoming way of saying "Good morning", "Thank you" and "Have a good day" in Brussels (and at Emakina). "There is a really beautiful human connection here. Everyone is ready to help, and interested in knowing you better. I really enjoy how we share ideas, learn from each other, and go on exciting intellectual and human journeys together."
Bianca joined the agency from Romania and also embraces the opportunity to learn about different cultures and customs. She believes the exposure to new ideas and perspectives taught her to listen more carefully, and to better understand different points of view.
"Such a diverse work environment is educational and fun. It helps us in our jobs and gives fresh insights to all our teams and their clients. It's also really nice that you meet so many different native speakers… they can give you smart language and travel advice, and share interesting cooking and music tips."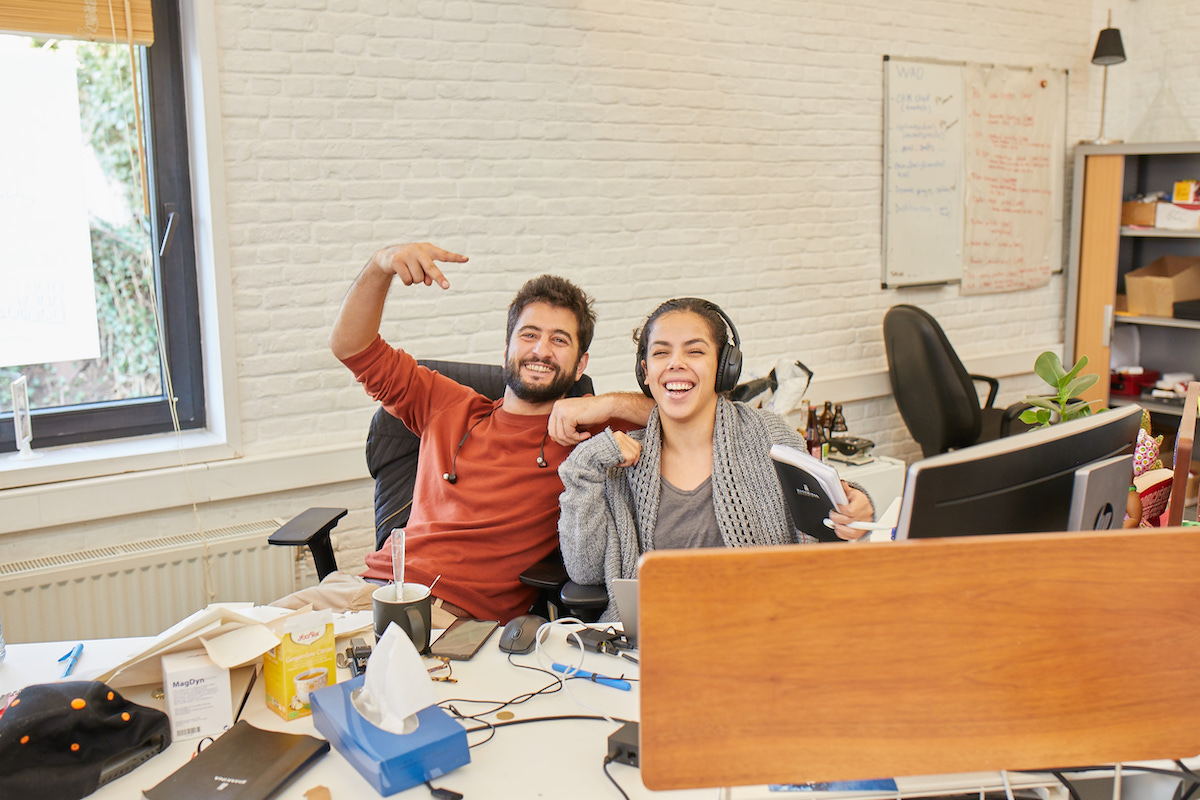 Diversity adds fresh perspectives to our work
Josephine has a Dutch passport but grew up in France. She switches between languages without blinking an eye and can instantly spot cultural traits in any conversation. She is fascinated by the combination of complex, layered discussions at Emakina with straightforward to-the-point no-nonsense exchanges.
"People in Holland are very direct," she explains. "Even difficult feedback is considered constructive. So, you focus more on what and less on how you say something. This can be a bonus in managing projects and agile sprints, because no one feels threatened or exposed. On the other hand, being diplomatic is also embedded in the Belgian style, and that can be useful to avoid conflicts, see eye to eye, and move forward together even in difficult situations."
Can-do attitude
Multi-talented designer Eva sometimes misses the light from her native Basque region in northern Spain. But she loves the wealth of the agency's complex culture mix: "I follow who I am and where I come from in my job, but over the years I've added a lot of Emakina's DNA to my own," she says.
"Fusion and exchange beautifies everything we do.
​It has given me a more international and open vision on creativity and collaboration."
Rani started his career in Lebanon and worked in Dubai before joining the Brussels team. He is also proud of Emakina's DNA and especially praizes the shared can-do attitude in the agency. "I love it that nothing is impossible here. When you grow up in a developing country, you simply have to find ways to solve logistical, practical, educational and financial problems every day." He integrates this instinctive 'no-panic creative problem solving' mindset in his projects and aims to make it an even stronger marker in Emakina's DNA.
"Internationality is more than just a cute perk at Emakina.,
​It's our day-to-day norm and reality."
"We collectively use our brains and energy with teammates and clients around the world," Rani adds. "Together we curate this agility as our collective strength. It is essential in maintaining the high level of our operations, and clearly distinguishes us from many other agencies."
Ubuntu
Leon left his beloved South Africa to work in places like Hong Kong and Geneva, before joining Emakina in Brussels. He feels the agency mirrors Brussels' real international character and its position as the capital of the European experiment.
"The combination of so many perspectives enriches our insights in human nature. That's why we produce such powerful projects. It has a direct influence on the quality of our creative work, making it more layered and more interesting."
Leon also strongly believes in the Nguni Philosophy of Ubuntu. It means I am, because you are. This pan African principle becomes a reality when you are genuinely interested in your fellow humans and love to share with them. In his contacts with colleagues and clients, he tries to practice this idea, because respect and solidarity produce a fertile common ground for creativity and shared growth.
Cheers! (the common conclusion for all)
And of course, all people we talked to had one common conclusion: a friendly after-work chat at the local hangout (possibly with a Belgian beer) is a typical Emakina thing as well, making the international mood even more friendly and relaxed.
That cultural ritual uniting 19 nationalities (and more) will hopefully be picked up soon, with many cheers, when this bizarre corona episode is well behind us! Cheers!