Social media marketing
Make an impact amongst the buzz of conversations, emojis and memes to connect with people while they're most relaxed.
About social media marketing
Social media is a creative and ever-changing universe. It's fickle, exhilarating and relentless. It never sleeps.
This is where brands dare to take a stand. To challenge their thinking and support their audience. This is where they can show off their creativity and eccentricity.
Social media is no longer just a place for content and community, it's also a campaign space and shop, driving e-commerce conversion. It's an all-important part of the marketing mix.
With the support of our strategic, creative, marketing automation and paid media experts, we'll help you create the most relevant content and get the best results from all social platforms.
Social intelligence

Social strategy

C

ontent strategy

Social campaigns

Content production

Content publishing

Media strategy

Media buying

Audience definition and optimization

Lead generation

Social selling

Flow automation

Analytics and reporting

Community management

Customer care

Crisis management

Social training and workshops
"Forget about being impressive and commit to being real"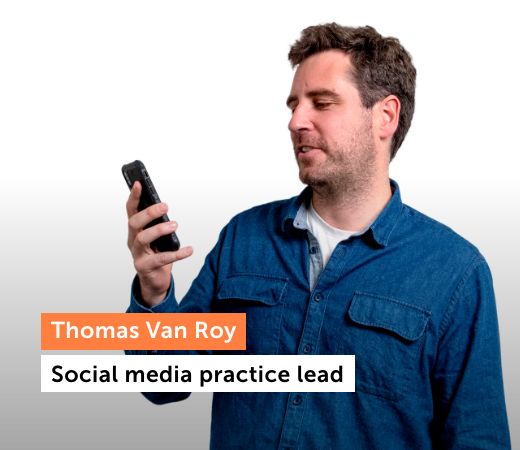 Reaching for bold business goals?
Chat to our Social Media team today to help you get there.
Chat with the team