About the project
Digital rethink for the iconic French stripes
French clothing manufacturer Armor-Lux owns three brands: Armor-Lux, Terre & Mer and Bermudes. Over the decades, it built up a strong retail presence with 80+ stores, as well as solid B2B partnerships. With the help of Emakina and the Proximis platform, Armor-Lux managed to unify its online and offline commerce, giving shoppers the modern commerce experience they want.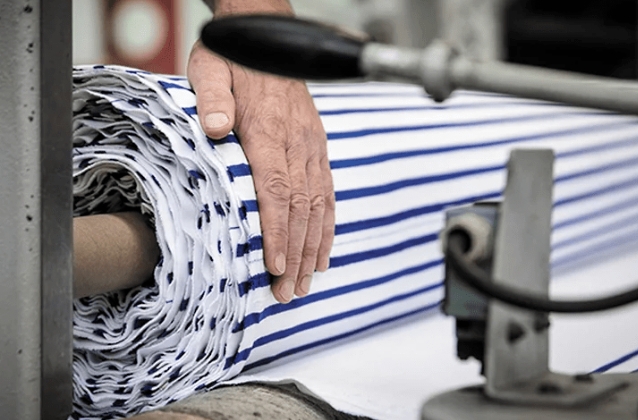 The challenge
Drawing inspiration from the French maritime tradition, Armor-Lux is known for its iconic Breton-striped shirts. For more than 80 years, it has continued to reinvent the classic stripes with the best savoir-faire. The success of Armor-Lux is due to strong B2B partnerships, creating workwear for the likes of La Poste (the national post service) and SNCF (the national rail service).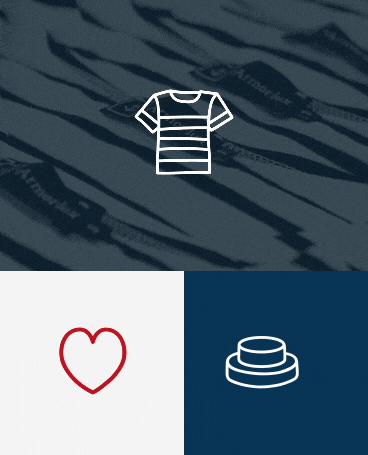 The brand is also involved in popular events around the world such as Route du Rhum (the transatlantic yacht race). So successful was the B2B side of the business that it started to overshadow the consumer focus. The pandemic further stressed the importance of relooking all its digital activities. Shoppers want available stock at their fingertips, on every channel, with every delivery method, whenever, wherever they are and go.
Valued for our business partner approach and ability to truly understand brand challenges, Armor-Lux chose Emakina to help rebalance the business mix between B2B and B2C with a bold three-year target: to make B2C 10% of its global turnover.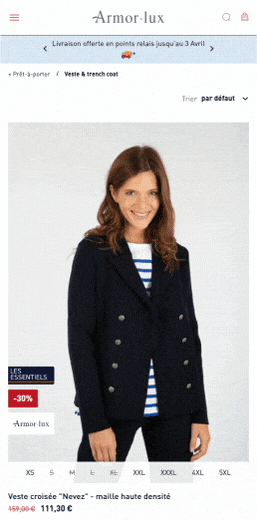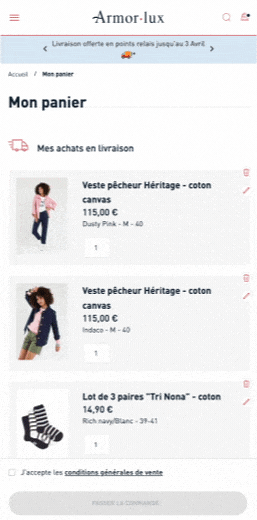 Our solution
When we started working with Armor-Lux, we realised that they had a rich heritage and brand story that didn't come to the fore enough. Therefore, it wasn't easy for consumers to distinguish Armor-Lux from its competitors or resellers.
Our first step was to create an inspiring brand experience online – something that was simple as there was a whole brand universe around Breton culture and the ocean to play with. We also ensured that the brand's technical know-how and the quality and craftmanship of its clothing were highlighted. Personalisation is a big trend, so we showed off the fact that you can customise your clothing online.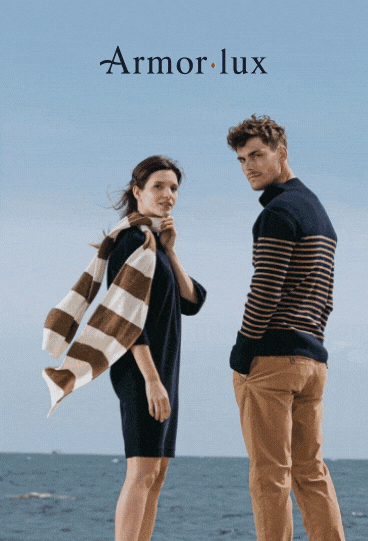 The results
The whole project was completed in eight months across 12 sprints, including two months for business and technical immersion, prototyping and design and six months for development and improving omnichannel services. A challenging project in terms of user experience and design, Emakina managed to create great looking sites that offer user-friendly shopping for all ages.
Emakina won the client's trust by proving that a business transformation project can be fully carried out in a short time when the teams in place show determination and pragmatism. Thanks to very strong collaboration between the Armor-Lux, Proximis and Emakina teams, the client is very happy with the results thus far. This is only the beginning –Armor-Lux wants to make a leap in omnichannel services such as click and collect, retail reservation and ship-from-store, which could significantly improve the way the brand sells its products.
Visit website