About CSP Limoges
Revolutionising the fan experience
Basketball club Cercle Saint-Pierre is one of the few European teams to have won all the European competitions in their sport, in addition to eleven national titles, six French cups and five continental trophies. The Limousin club chose Emakina as its digital partner to engage existing and new fans.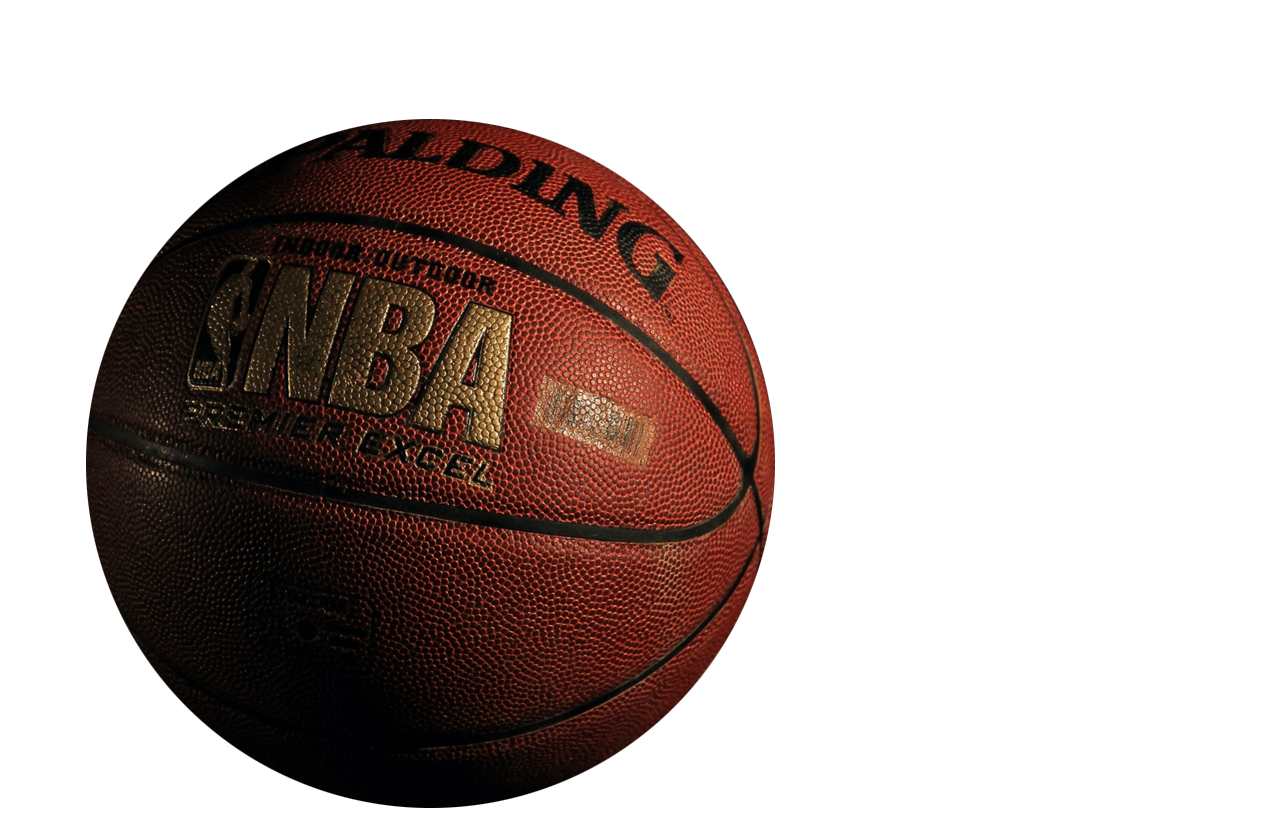 The challenge
In a difficult economic climate and faced with declining public subsidies, many sports clubs are confronted with financial difficulties. Their challenge is to reconcile millennials with sport and get them back to the stadiums to generate more income and replenish an aging audience by attracting new faithful fans.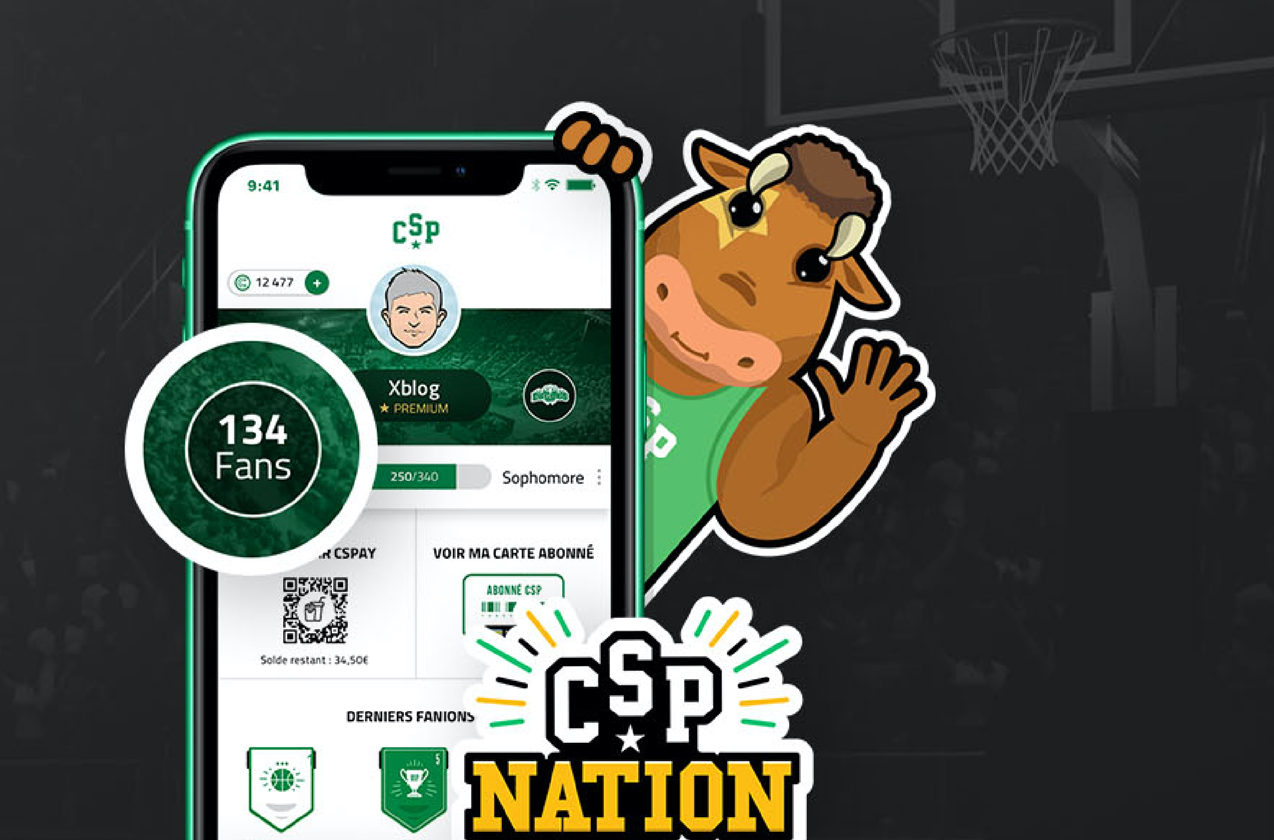 Our solution
Emakina designed an app to give fans 24/7 access to the team and give them a real sense of community. Far from being a simple app-version of the site, the app gives fans a passport, a social network, an online store, a virtual stadium, a game and more. Push notifications and gamification stimulate interaction and build loyalty, giving an unparalleled user experience.
Thanks to the app, the physical stadium's capacity of approximately 6,000 seats virtually extends to an unlimited number of users. Fans can stay in touch with their club on non-game days and the gamification encourages interaction within the fan community.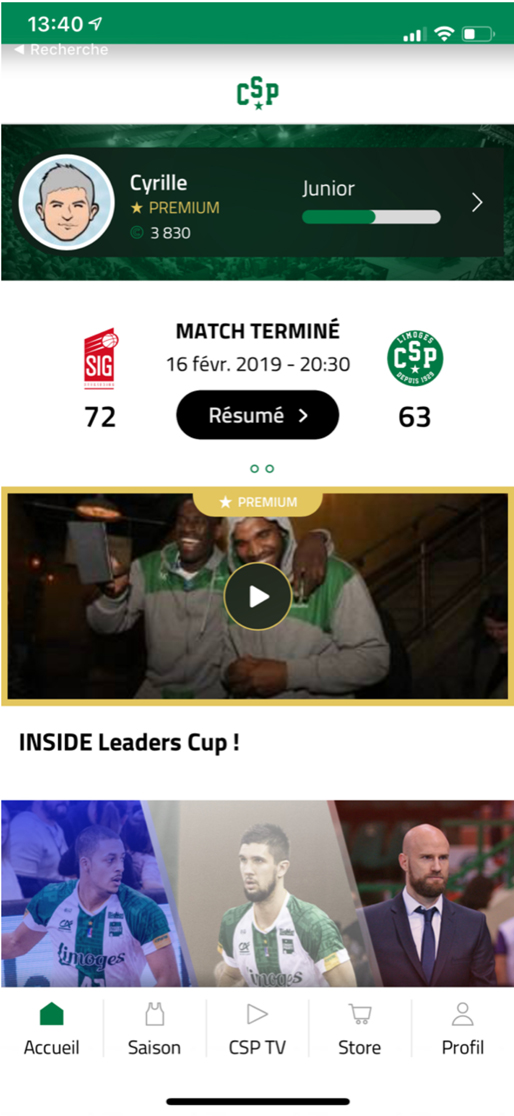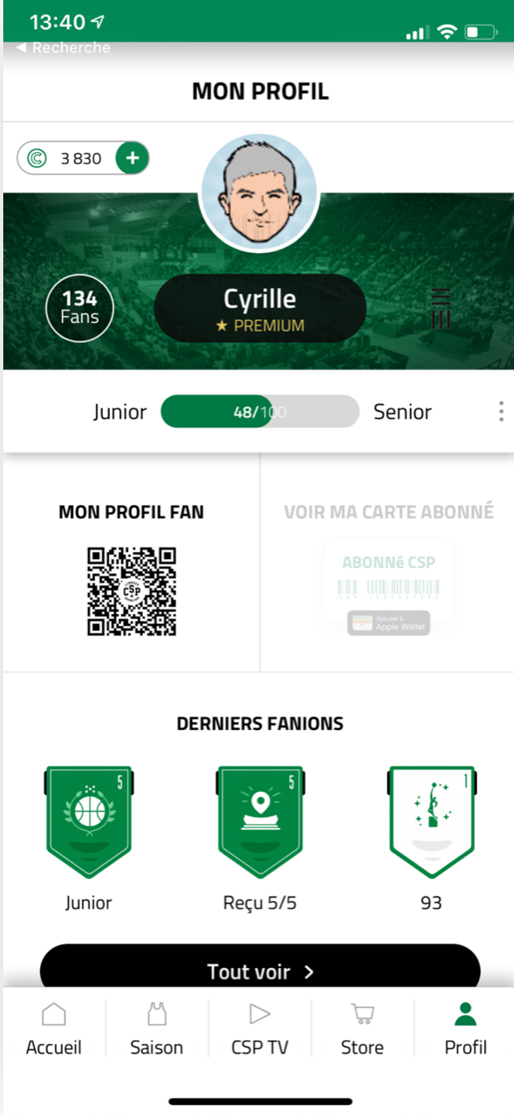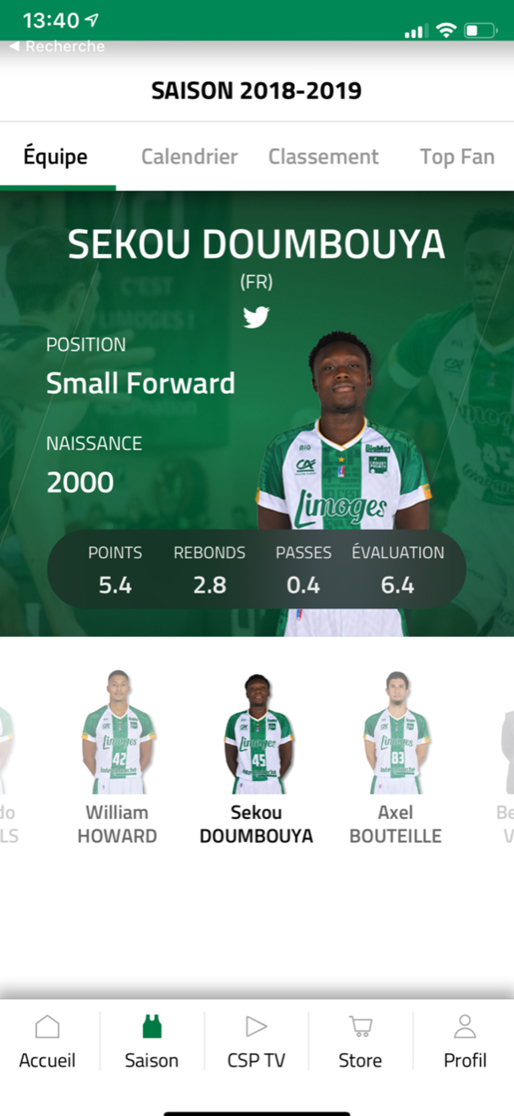 The technology
Push notifications via batch, high-speed in and outbound flows, connection to Apple Watch, Proballers stats, integrated Digitik ticketing and many other technical elements make the CSP app pioneering.
The results
Emakina is delighted that Limoges CSP has achieved its goal of engaging users, generating income and reaffirming its status as a trailblazer and champion in the European sporting community.