About the project
Growing a culture of experimentation
KitchenAid's e-commerce site is a huge sales hotspot for the 100+ year-old brand, attracting thousands of visitors through major investments in traffic acquisition. The EMEA client needed an expert growth consultancy to help it take the right business decisions to increase direct-to-consumer (D2C) e-commerce revenues. We built a complete Conversion Rate Optimisation (CRO) structure from scratch and achieved standout results in less than one year.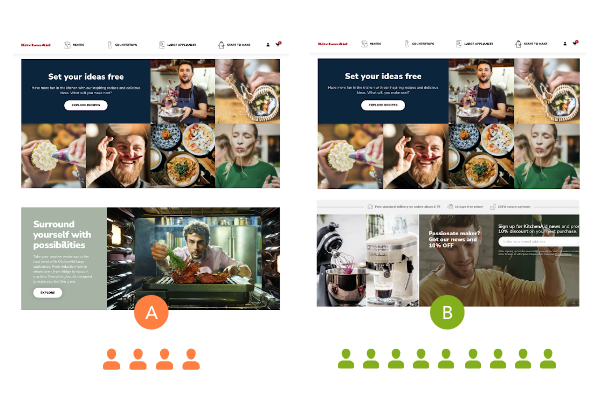 The challenge
They asked Emakina to do a deep analysis to improve conversion rates and revenue. As seasoned growth experts, this meant that we had to create a special Growth Design Framework that embeds a culture of experimentation at KitchenAid, fuelling performance through innovation and high-velocity A/B testing deployment. With an in-house development team that was already over-booked, we had to make sure that these new tools and processes could be implemented with minimal disruption.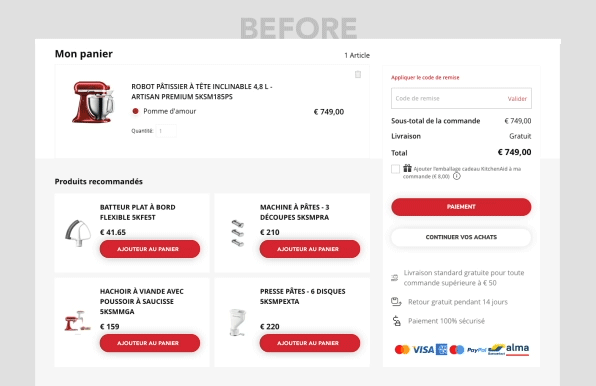 Our solution
Emakina's Growth Design Framework combines lean and agile principles into a highly effective data-driven web design process. This includes quantitative and qualitative deep research, workshopping with the client, building an experimentation backlog, prioritising tests and planning sprints. Throughout the process, we report back to the client and create a feed of more experiments from our findings.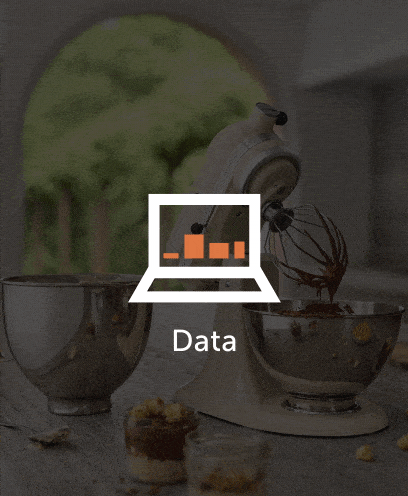 The beauty of such a continuous optimisation path is that it challenges your beliefs and gut feelings by always basing experiments on data, insights or research. We kicked things off by gathering insights from qualitative and quantitative data to develop different hypotheses. These included analysing website data and doing competitor analysis to find different optimisations to test.
Armed with our wish list, we assessed each test to see whether it would improve specific KPIs, prioritised a to-do list of hypotheses to test and built a backlog of sprints. Each change was visualised by a designer to get client approval. Through Emakina's coding expertise, we made small testing changes live on the site without burdening the client's in-house developers. After the right amount of time to reach a valid conclusion, we would halt the tests and analyse the results.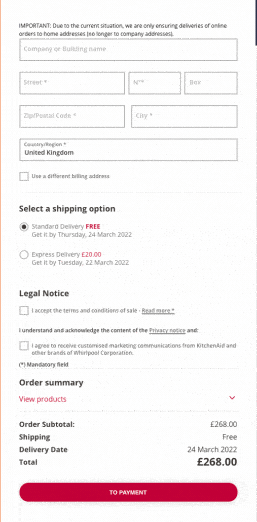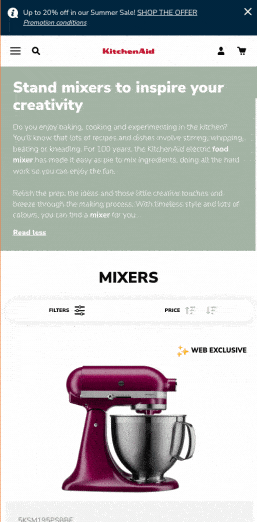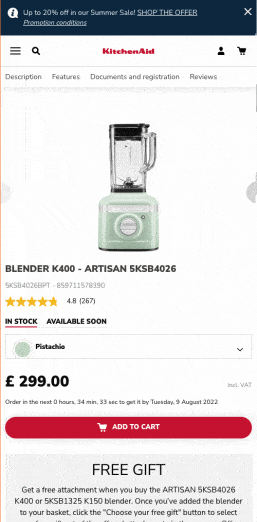 Accurate changes proved to have massive results; adding a sticky 'add to cart' button on the PDP page increased the mobile conversions by +19%; improving the clarity of USP's on key pages, increased the add to cart rate by 9,80%
In France, we experimented with the Alma 'pay in three' (instalments) payment method, with great results. To simply follow-ups and ensure smooth communication, we worked together on the just-in-time inventory control system, Kanban. Over the initial 9-month period, our growth hacking team performed 61 AB tests with a 40% success rate.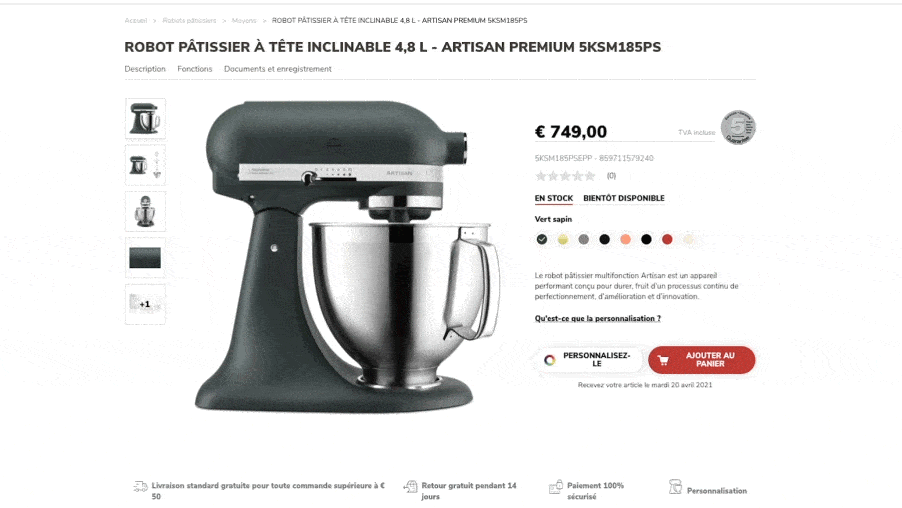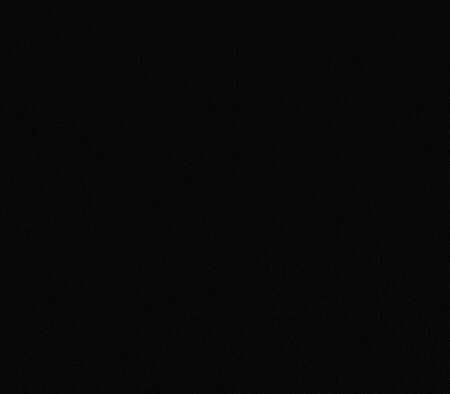 The results
A new culture of continuous testing and problem solving has been a game changer for KitchenAid. Exchanging ideas and learning together with the client made this CRO track a huge success and empowered the KitchenAid team to grow and learn from our experience. Through great teamwork we improved conversions by an average of 9.23% yoy.
Driven by insights and action points, we progressively refreshed the current website UX/UI throughout a data-driven process. User journeys are designed to be as frictionless as possible throughout the conversion funnel.
As one of the clients remarked, "with a ROI like that, CRO is a no-brainer". We've found great momentum in our testing processes and continue to monitor success and find new growth opportunities.
average improvement conversion rate