Project description
MACH: the recipe for success
Like its iconic mixer, the KitchenAid website has to run like a well-oiled machine, made for makers. Smooth, powerful, easy to use – and with instantly recognisable good looks. KitchenAid wanted to future-proof and rethink their website for a smoother customer journey – from browse to checkout – with more personalisation, flexibility and scalability built in. For all of these requirements, MACH was the most suitable solution.

The challenge
KitchenAid had a list of business challenges they needed to resolve. First and foremost was to improve the overall customer experience – from the speed of the website and a streamlined checkout process, to redesign of the recipes and improved personalisation.

They wanted more flexibility in how content was created, and in what it could do, and to be able to centrally manage content across all EMEA D2C websites. Future-proofing was also an essential requirement, to ensure KitchenAid was flexible and agile in adapting to changing market conditions and customer needs. This included a scalable application to extend the user experience with new services: community, loyalty program, and a customer data platform.

Our solution
MACH architecture was the only way we could give KitchenAid everything on its shopping list. The back-end systems and logic are completely uncoupled from the front-end user interface. This gave us the freedom to create a consumer experience without being constrained by back-end technology or a pre-established framework. All pages were redesigned with only usability and conversion in mind.

We implemented an extended tagging guide to track user experience and behaviour on all channels, and during the entire checkout process. We also created multiple microservices (checkout, content, account, mini-cart, product recommendation, search, reviews, etc) allowing the application to consume only the data requested, to boost website speed and performance.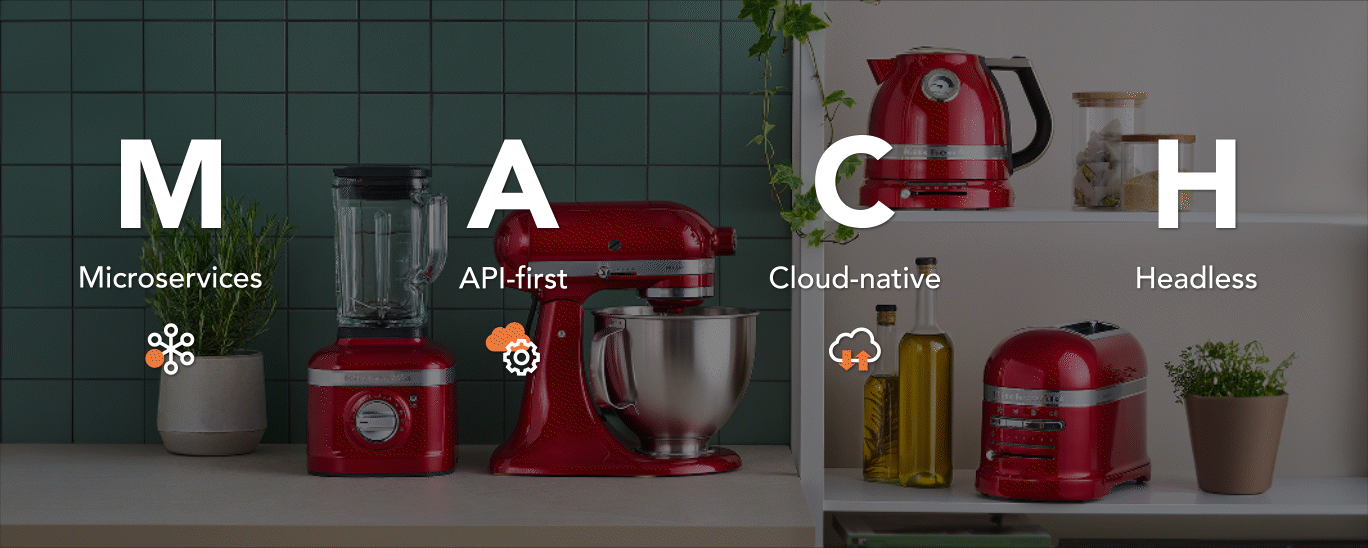 The flexibility of MACH means we can adopt a 'best of breed' strategy, using the best software tools for the job. And an API-first approach allows them all to work together seamlessly. We opted for Contentful for flexible content management, Vtex Checkout APIs for the customers' transactional and checkout process, and Algolia for powerful search.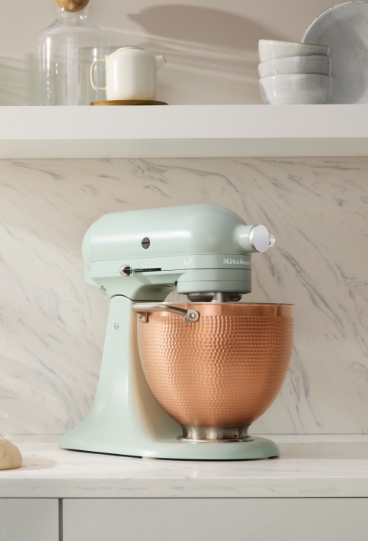 The results
We were able to tick all of KitchenAid's boxes, and more. Their customers have a website that's a pleasure to use, thanks to a seamless journey, faster functions and reworked content and layout. And it's future-ready, so it can shift and grow with customer needs, using the best technology on the market. Our client teams get the precise data they need, and the scalability, agility and control to manage, update and roll out new features quickly.

The MACH-driven solution has:

reduced dependencies across technical and editorial teams
reduced total costs of ownership
resulted in faster time-to-market
increased platform scalability
increased competitiveness.