About the project
Where cooks come to ❤️‍🔥
KitchenAid lovers are a passionate lot who love to browse online for tips, tricks and inspiration ✨ But how do we make the brand's own social channels the go-to hangouts of these KitchenAid-obsessed fans?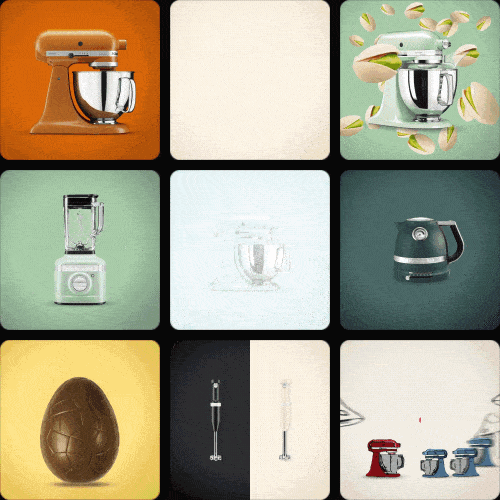 The challenge
Orange Juice Coffee. Tornado Potatoes. TikTok Pasta 🤷‍♂️.
Social media is a melting pot of food trends and the place where #foodlovers love to hang out. Emakina was briefed to revamp and evolve KitchenAid's platforms across its hubs in Europe, Middle East and Africa. We needed to transform them from simply beautiful to bursting with personality, creativity and inspire them with tips to step up their game in the kitchen, using food to make everyday moments unforgettable 🧑‍🍳.
Emakina built a dedicated team with the mission to turn everyday-fans into mega-fans through playful, interesting, colourful, thumb-stopping content 💪.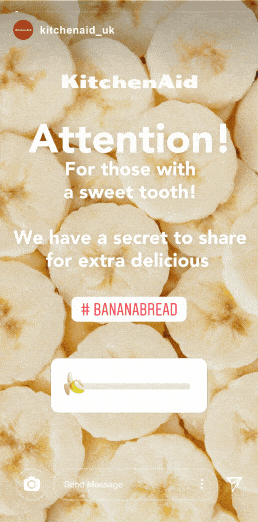 Our solution
KitchenAid's new global campaign, 'Make Moments Unforgettable', was the ideal opportunity to add some visual bang to the brand's YouTube, Facebook and Instagram pages. Content and traditional advertising are two different things, so we approached it with a completely different mindset. First, we made our content more interactive with gamification as a core driver 👯. And also applied a layer of social spirit to existing material to make it stand out with crafted motion design and a fresh editing style.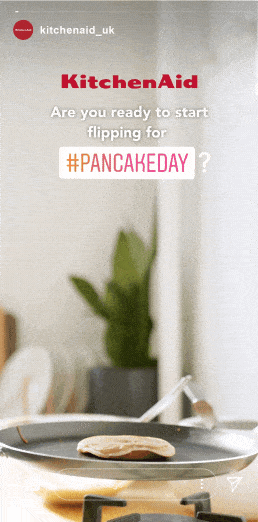 Colour is key for KitchenAid. So we put our money where our mouth is: instead of just talking about colour, we BECAME colour 💛🧡💙. Every piece of content is now a celebration of KitchenAid's iconic shades with a bold look and feel across each platform today. Our content is fun and useful while being instructive. And now combines a healthy mix of product info, new cooking techniques, trends, inspiration, and a celebration of good times created by food.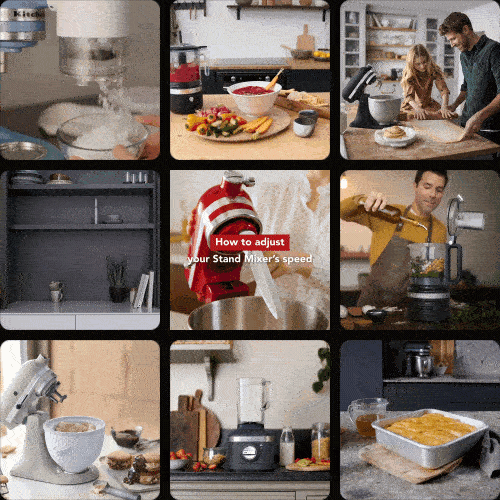 Community management was also key, starting conversations around trending themes and using comments as inspiration for content creation 💬.
Consistent A/B testing is key to prove that our work hits campaign goals and client targets. We constantly analysed the market and existing ways of working. We created new ways of reporting to make sure that we always are on top of our results so that we can act quickly 🔭.
But our job wasn't just to boost the number of fans – we wanted to build a thriving community that trusts KitchenAid as a food authority. We also needed to hit high performance targets by constantly testing and challenging ourselves.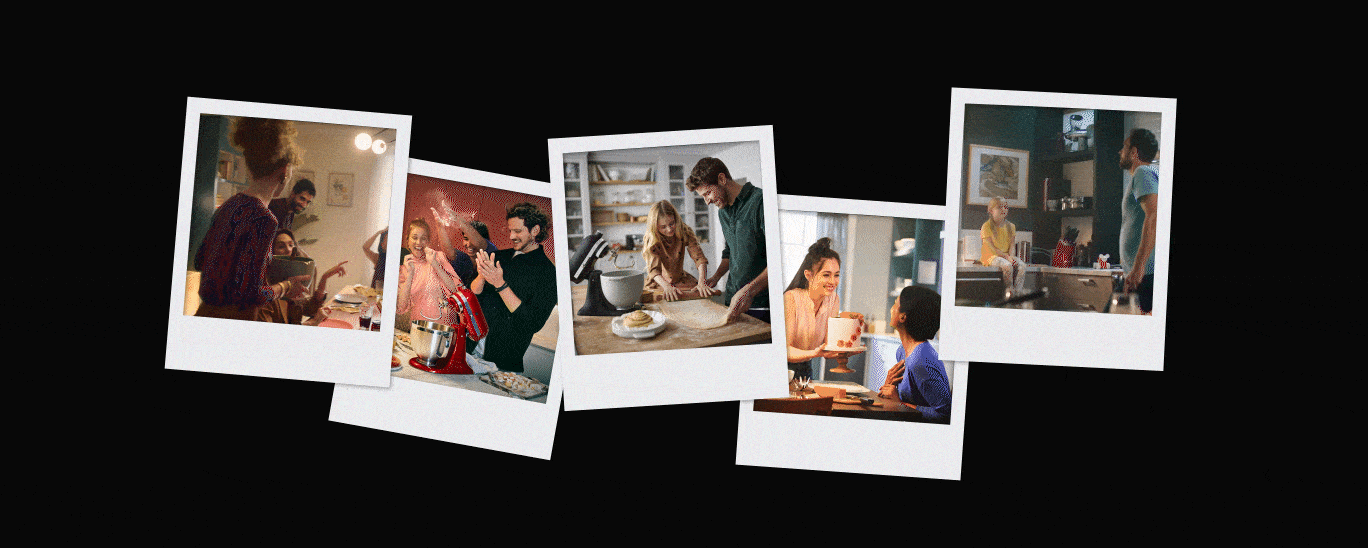 KitchenAid's social platforms have been transformed into playful hangouts that help its fans become better cooks. A place that sparks joy and gives them a sense of belonging.
KitchenAid's socials are brilliant examples of how a long-term investment in social media truly pays off, building a keen community of passionate fans that not only buy the products but love, trust and celebrate the brand too.
Through our dedicated core team of socially minded creatives and social media specialists, we've pushed creative boundaries, resulting in some of the brand's most creative social work to date - work that the global client has called 'the best in class.'
In the end, if you're having fun, it shows in your content and your end user will fall in love with it too 😘.