Swedish Natural History Museum 
About the project
Captivating 360° museum tour
Naturhistoriska riksmuseet (NRM) is a treasure trove of over 10 million fascinating objects housed under its famous dome. During the pandemic, forced to close its doors, NRM turned to Emakina to create a digital version of the museum that can be explored from home – and from anywhere in the world.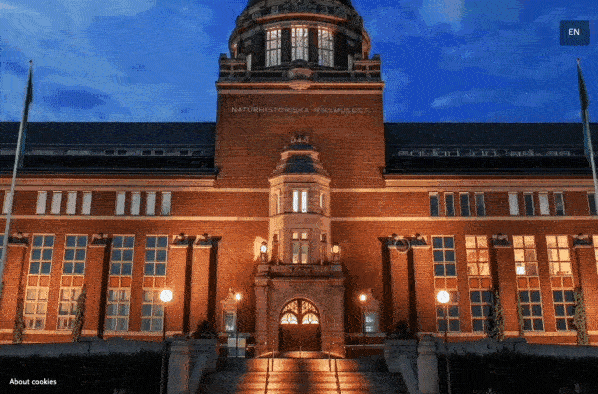 The challenge
NRM is a cultural institution in Stockholm – the culmination of nearly 300 years of research and collecting precious artefacts over centuries. This stately old building is a wonderful place for the public to learn about the natural world, but when the pandemic hit, everything changed. Overnight, in the wake of lockdown announcements, the museum had to find a new way to share its wonders with the world. There was only one choice: they had to go virtual.

The client wanted the museum to become more digitally advanced to strengthen its position as a creative and innovative destination. Therefore, the project was considered a milestone and Emakina the perfect partner to help them pull this off.

Our solution
Inspired by other destinations such as gyms, hotels and international museums, we explored how others are creating inspiring digital environments. Research from Google Street View also showed that destinations with virtual tours generate twice as much interest as those without – which would mean a boost in SEO rankings as well.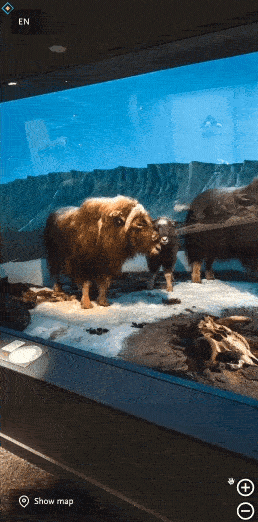 Working closely with the client, we decided together which areas to film for our 360° environment. Our idea was to put the viewer in the driver seat, creating a digital world where they can walk around and interact with displays. We wanted to make it accessible to non-visitors and to pique interest in future real life visits. Like something out of Night At The Museum, the Emakina team had the once-in-a-lifetime opportunity to explore the impressive collection of huge dinosaur skeletons in a completely empty museum.
Visit the museum
For two days, the interior and exhibitions were photographed with a 360° camera and 10 hotspots explained further with in-depth films in English and Swedish – narrated by museum experts. Now, visitors can wander around three floors, get acquainted with whale skeletons and the calf with two heads, or see a giant octopus up close, learn more about the fish lizard and explore Sweden's natural habitats.
The results
NRM became one of the first museums in Sweden to offer virtual tours, which were very well received by fans and staff. Experts typically answer thousands of questions every year, so could continue to share their knowledge despite the lockdown. When it was launched, the museum had 10,000 visitors within the first month. Attendees quickly spread the word on social channels and NRM got lots of positive comments. Teachers loved using the virtual tours as part of their students' education.
Beyond Covid, the virtual tours have a long lifespan – for example when a Christmas advent calendar was added for extra intrigue and fun. It provides a broader picture of the museum's public activities, and insight into the history that the museum represents.
10K

visitors during launch