About the project
Slick platform reimagines the B2B business model
The French Football Federation (FFF) exists to fuel passion for football as a sport. What better way to help thousands of amateur clubs flourish than giving them access to the same kit the reigning world champions wear? Emakina created a brand-new business model for Nike and FFF, and helped create a first-of-its-kind direct digital outfitter service.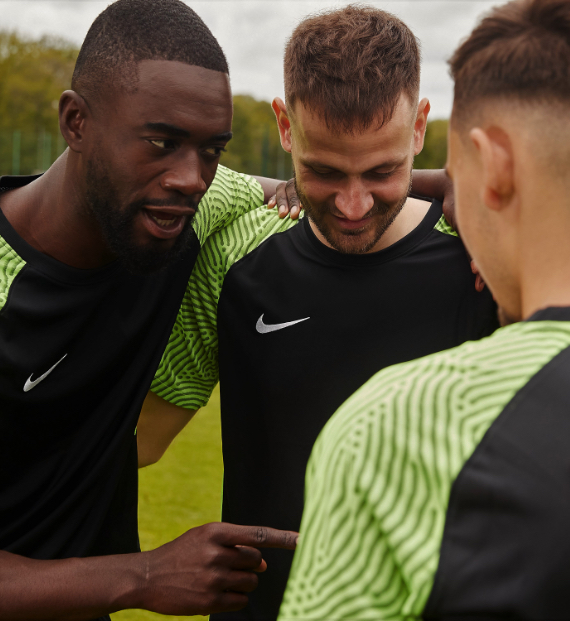 The challenge
Not everyone can play in a world cup winning football team – but that's not to say you shouldn't dream big. Thousands of amateur football clubs all over France thrive on these dreams, ambitions and passion for the game. FFF wanted to support these clubs by giving them direct access to the same equipment and kit as their heroes.

It was time to move on from a fragmented, paper-based way of doing business to a brand-new digital platform. The plan? Offer amateur clubs the chance to order Nike equipment directly through an ambitious new digital B2B platform on the FFF site. It was the first time a sporting brand has ever sold equipment directly in this way.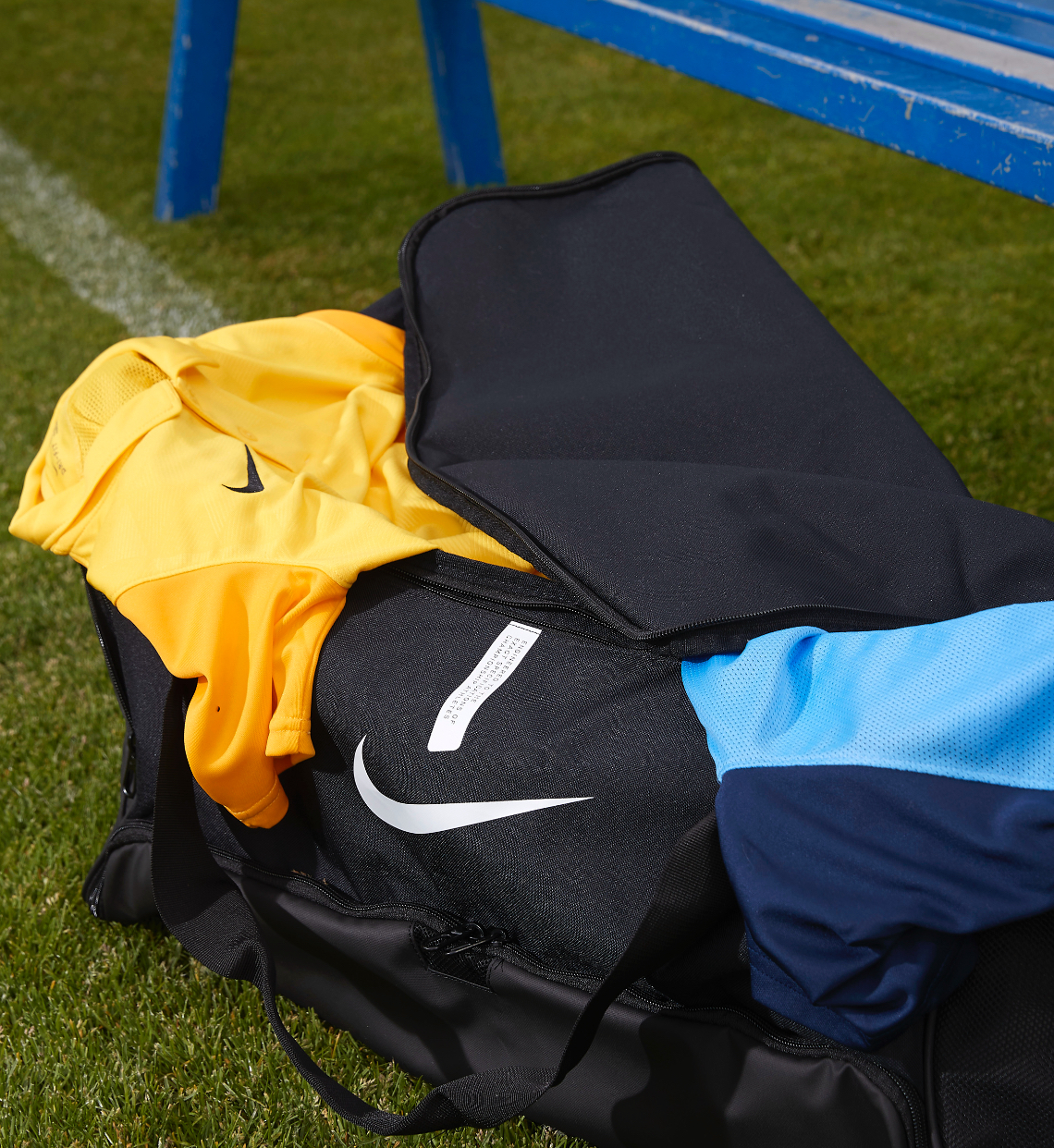 Our solution
Previously, local and online retailers dominated the buying and shipping process of football club kit, with no direct access for sportswear companies like Nike. The new business model would provide a completely personalised service to clubs. Emakina chose Adobe Commerce (Magento) as a user-friendly, turnkey e-commerce platform that automates basic tasks (stock management, invoicing, etc). No more paperwork – everything was now automated and seamless.

For club users, we created a ready-to-use platform (zero heavy lifting required) with an outstanding user experience on the same level as consumer sites.
Thanks to the FFF API, a club president finds all useful data at their very first log-in. Our design brings Nike's slick, minimalist brand look to life, from the summary landing page through to the product catalogue experience.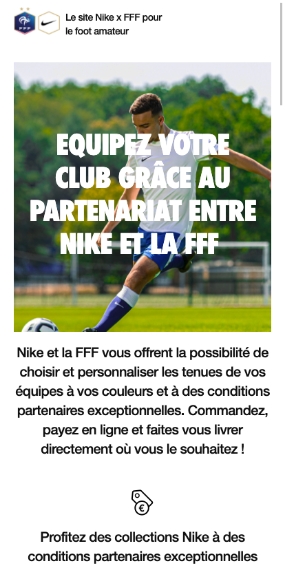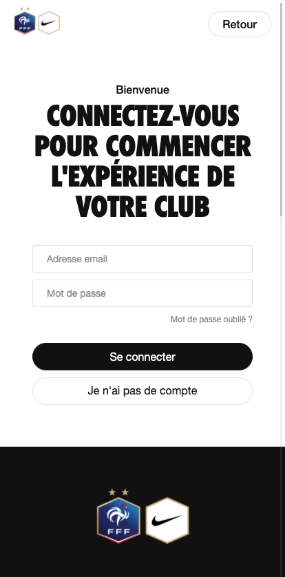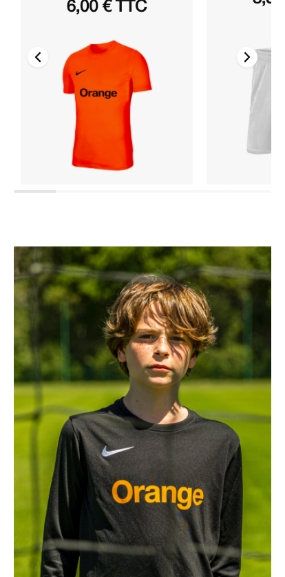 A special outfit configuration tool lets club members seamlessly create custom outfits with a choice of sizes, colours, emblems, jersey numbers, sleeve sizes and much more. Choosing from all the latest innovations from the Nike Team range, it also shows mock-ups of team outfits and lets you easily restock supplies with a turn-around time drastically reduced from weeks to just a few days.
The results
Working with a multi-disciplinary design, technical and strategy team – and collaborating with two big-name clients – Emakina created much more than yet another B2B e-commerce site. It proved that this was a business model that could easily be transferred around the world.

Despite restrictions on amateur sport because of the pandemic, engagement with the platform and the sheer number of equipment orders have far exceeded expectations. Amateur clubs can now offer their players the same world-class kit as the national team.