About the project
Biggest ever campaign across multiple digital experiences
In the build-up to the FIFA World Cup Qatar 2022™, Qatar Tourism launched its biggest ever brand awareness campaign, with a media investment of over $100 million. Emakina, as a long-term digital partner, was asked to amplify the creative concept with highly personalised digital experiences.

The Challenge
As Qatar's Tourism's digital partner of choice, Emakina has been part of the brand's bold goal from the start: to triple visitor numbers to pre-pandemic levels and welcome over six million people a year by 2030. To start off, we created a vibrant user-centric tourism portal to elevate Qatar as a multi-faceted destination. The site not only boasts highly responsive, mobile-first design but also showed off Qatar Tourism's digital leadership and innovation. It was one of the first then companies in the world to use Adobe Experience Manager as a cloud service.

With the stage set for tailor-made user journeys, Emakina was ready to bring the creative campaign to life. On the agenda: a global digital campaign that included updates to visitqatar.qa, a mobile site and a brand-new app. With close inter-agency collaboration, a dedicated 25-strong team worked side-by-side with the client to pull this massive launch off within a very tight timeline.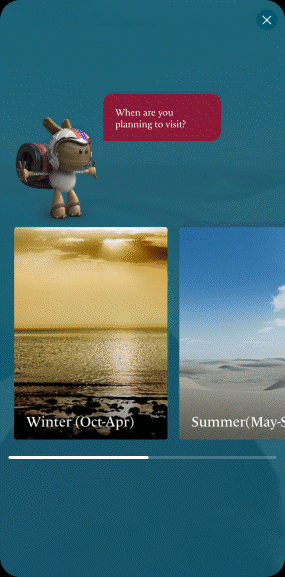 Our solution
Qatar Tourism's first international advertising campaign is also its largest ever. Inspired by the insight that today, more than ever, international travellers want to engage in authentic experiences, the campaign brings Qatar to life as an accessible introduction to the Middle East. We started our work with a three-day inter-agency workshop. Together, we worked on the campaign flow to determine how we can guide users from the striking above-the-line work they see, to planning and booking holidays online. We wanted the digital journey to feel highly personalised and for Qatar Tourism to be seen as a trusted travel companion.
Emakina came up with a way to further build on the quirky, CGI-animated characters featured in the TV, outdoor and print media created by Havas London. Each lovable character represents the main holiday choice drivers identified for target audiences. Our idea: to match each of these five areas – adventure & sports, arts and culture, beach holidays, romantic getaways and city breaks – with a character tour guide who will give you their personal taste of Qatari culture.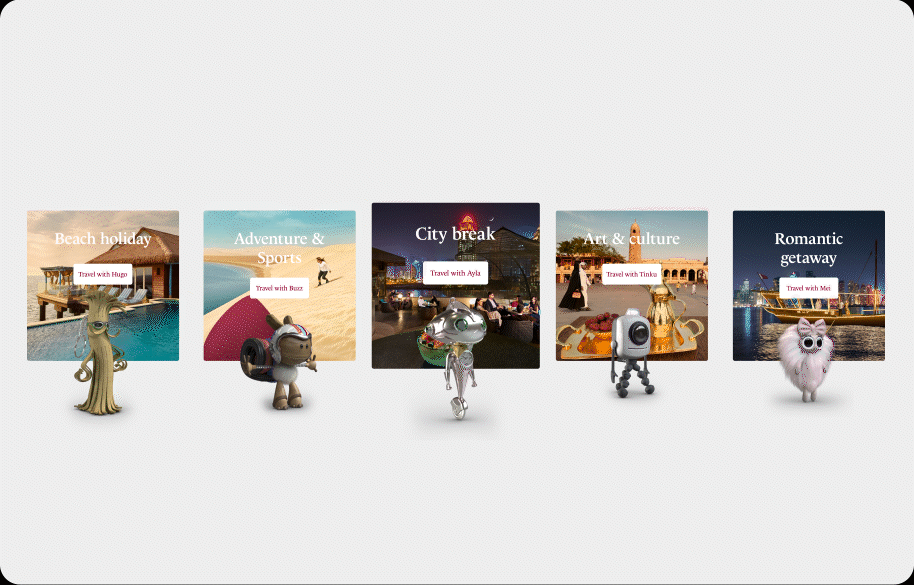 Adobe Target, a feature of Adobe Experience Manager, was the driving force behind a detailed nurturing strategy. Depending on a user's interest, we welcome them from a unique landing page with a specific content flow for their holiday choice (e.g. romantic getaway) and a character guide that accompanies them throughout the site. The character takes the user on a unique journey, from awareness to consideration through to the lead generation campaign. An interactive trip planner take personalisation even further, creating a custom itinerary and map with a visitor's name, travel duration and interests – sent straight to their inbox.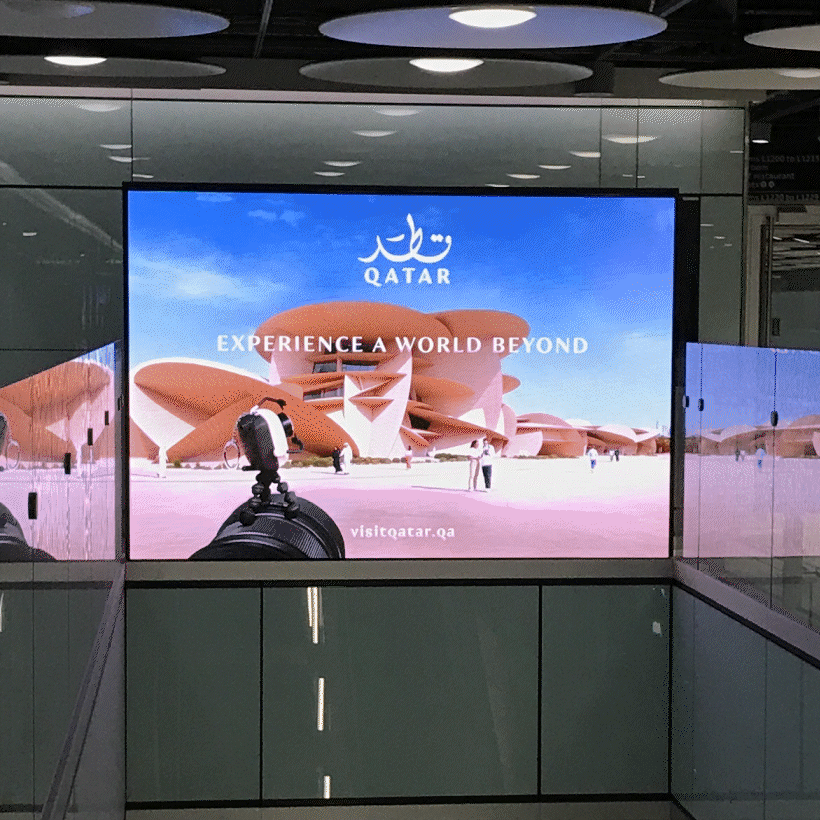 At Hamad International Airport, a popular stopover destination, QR codes enticed travellers to visit an immersive mobile site offering a range of experiences in Doha, perfect for a brief stopover. After showing them a glimpse of what they could enjoy while waiting for their flight, they are encouraged to download the Visit Qatar app to enjoy an even richer experience with captivating 360° tours and a dynamic map.
On the app, they are greeted by the tour guide characters again, who also guide them with bespoke recommendations based on their interests. With the app, it's easy to swipe left and right to pick attractions you like, then save it in a favourites list – a travel guide in the palm of your hand.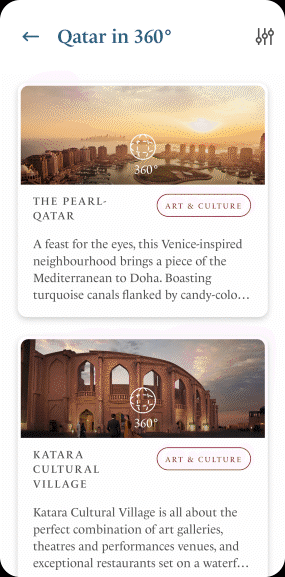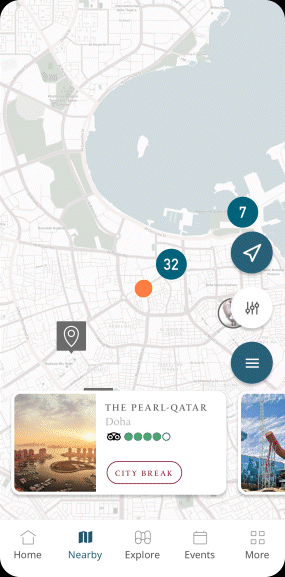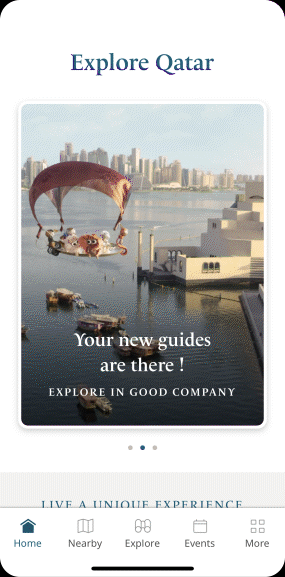 The results
With only three months to create a global campaign on an unprecedented scale, our dedicated team went all out. They worked with the client on site, using our signature agile method to improve efficiency until the release. Our campaign truly was a way to 'experience a world beyond'. We served 20 countries in five languages, presenting visitors with 11 personalised user journeys based on personal interests and behaviours.
This awareness campaign is the first course of a banquet meal we have planned for Visit Qatar! The main meal will be served soon, in the form of another exciting global campaign in anticipation of the FIFA World Cup Qatar 2022™.