About De Mol
TV show optimises the user experience with Selligent
De Mol is one of the most watched TV shows on major Flemish TV channel, VIER: with over a million viewers. Each season, viewers follow the plot intensely, voting every week on the identity of the sabotaging 'mole' (De Mol), culminating in the dramatic reveal in the last episode.

Services
Content & Motion design / Digital advertising / Marketing automation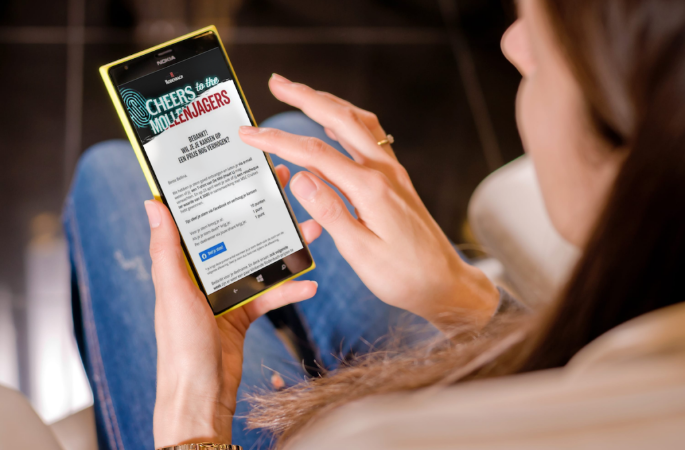 The challenge
De Mol fans don't just follow the show intensely: they participate in real time, trying each week to uncover the mole through a voting platform that allows them to join in the fun. So, for the show's 2020 season, Emakina and Wunderman Thompson had one challenge: to give De Mol's fans a more seamless and personalised voting experience.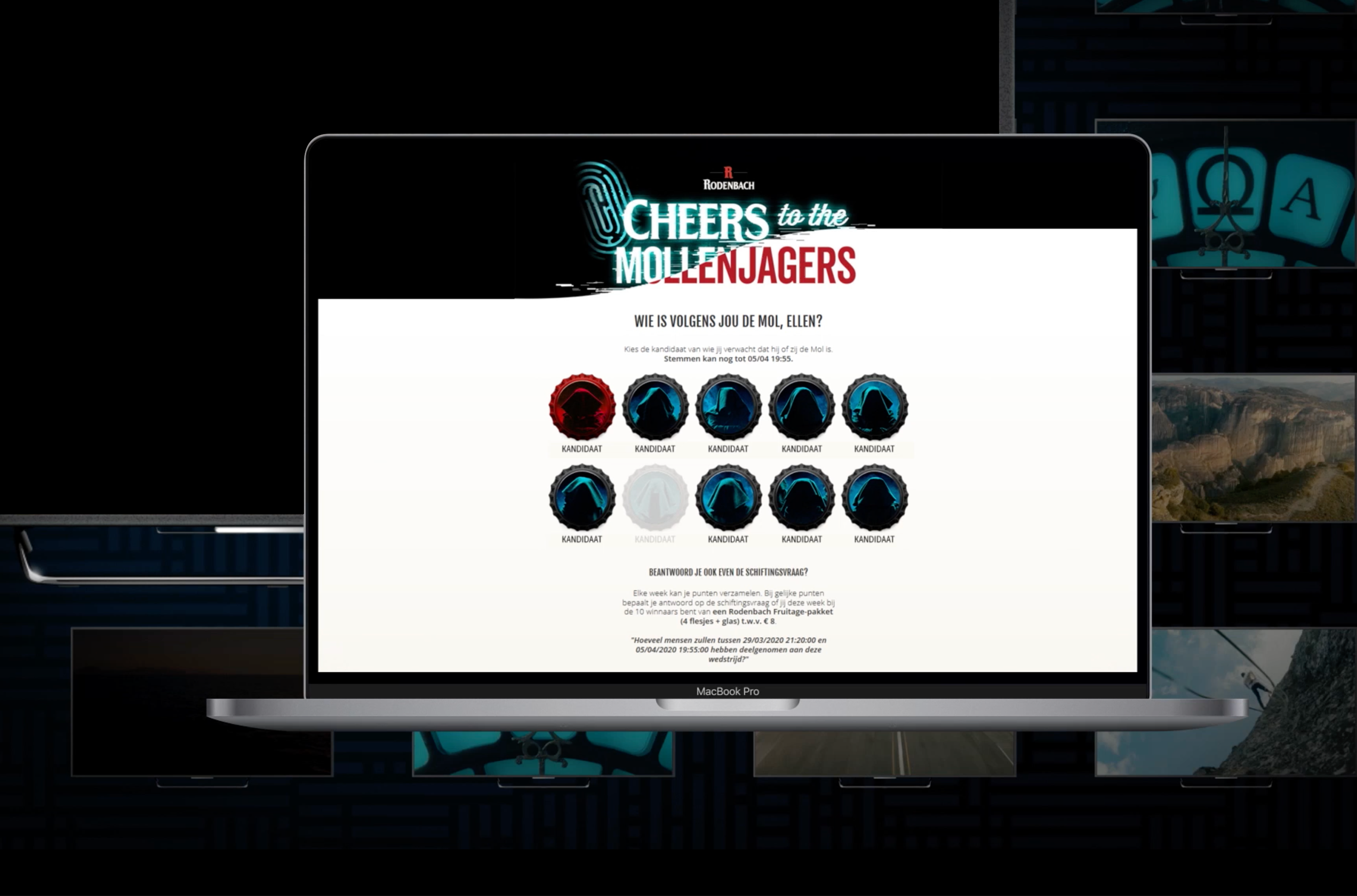 Our solution
Together with Selligent, Emakina designed a new voting system with a personalised journey, within VIER's existing technical architecture. Emakina and Selligent created an efficient system capable of handling a massive 2,000 data calls (votes) per minute. All of this, with dynamic pages synchronised with the start and end times of each episode.
We also ensured each user could log in with their existing credentials or create an account. It was also possible for participants to opt-in to the show's sponsor and into the VIER database. To encourage and reward participation, Emakina built loyalty mechanics so viewers won points for voting and sharing on Facebook.

The team applied member-get-member logic to give points to those who referred other new members through their unique ID, to spread the word and build the fan base.
The technology
With Emakina's and Selligent's combined expertise, we brought the full power of technology to optimise customer relationships.
To connect with voters in a personalised way, Emakina set up automated and personalised email flows to stimulate action, with invitations and confirmations sent to the database at just the right moment. A dashboard was created to allow viewers to track voting results in real time, both on the website and shown on the TV show.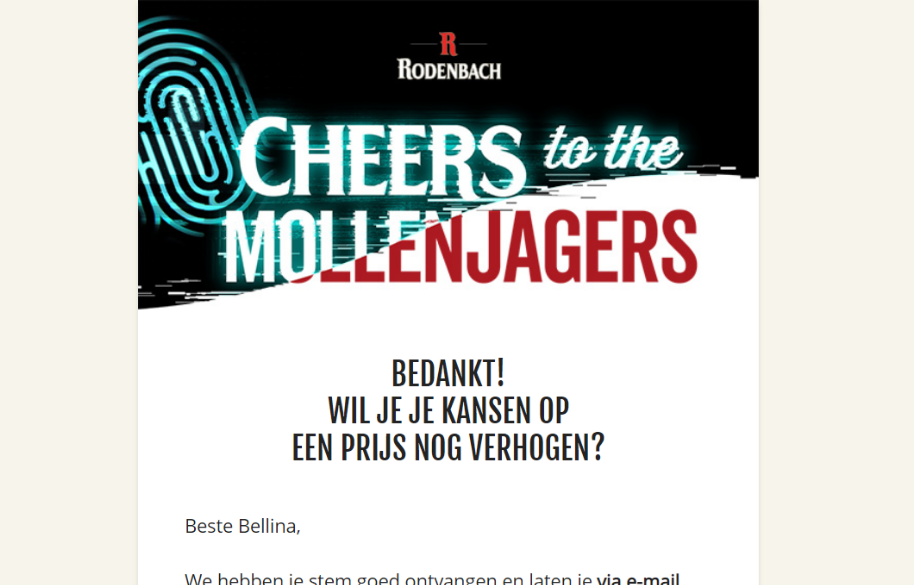 Mini site

131K

votes cast

14K

Facebook shares from the platform
Mini site

6,181K

new VIER users

16K

opt-ins for sponsor Rodenbach