About the project
Digital journey through the European quarter
The original Brussels-Luxembourg station was once a place to start train journeys. Now it takes visitors on a fascinating tour of the buildings that house Europe's democracy. Since 2019, Emakina's work with the centre has included a revamp of its visitor's app and digital displays, creating an augmented reality experience at home, and much more.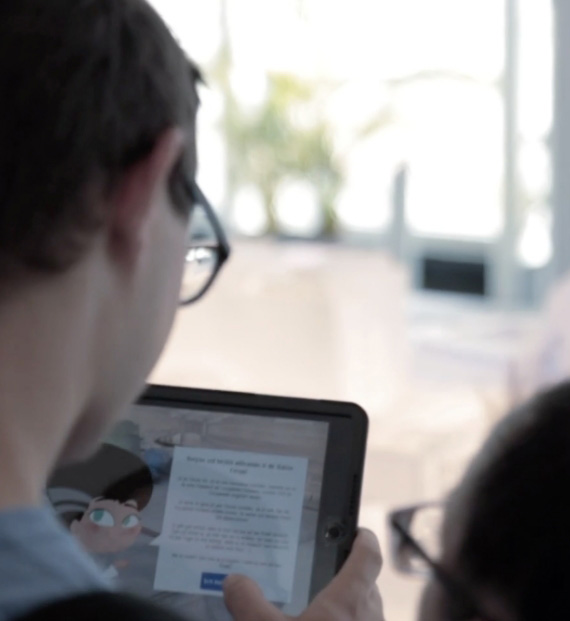 The challenge
The European Parliament is more than a set of buildings – it's a symbol of the democracy that belongs to every European. It wanted to throw open its doors to bring this idea of open democracy to life. Emakina was asked to use the latest technology to share the rich history with visitors, but also educate them on how EU policies impact their lives. This required a complete makeover of the existing visitor centre app. Over time, Emakina was also asked to recreate the experience through augmented reality for those who want to explore it from home.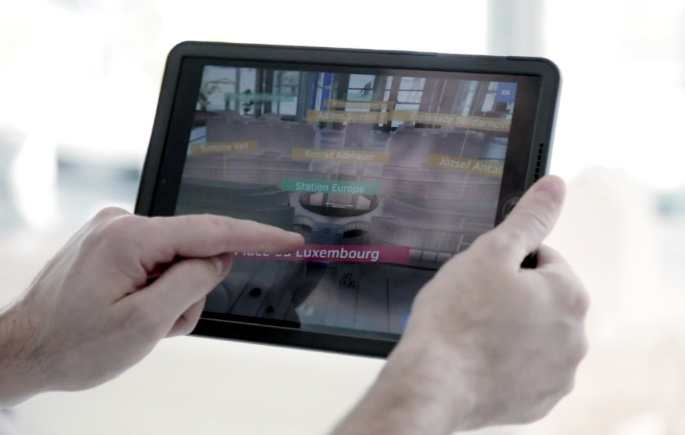 Our solution
In the centre of Station Europe, visitors can explore a large scale model of the EU buildings. Here they can peer into the past with peephole dioramas and see the European Parliament from different angles, at different times in its life. They can also discover more through an augmented reality app. Emakina's biggest challenge was to offer improved tracking of an all-white 3D model without any infrared sensors. The solution: adding extra elements as markers to the model. This required hours of scanning and rescanning of the model until it was rendering perfectly.
Powerful Unity gaming technology gave the team the power to create a light, fast experience. This leading platform for mobile games offers a graphic environment of an all-in-one editor, with multiple features for creating virtual and augmented reality applications.
The bespoke app is now available in 24 languages. Visitors can unlock the rich history of the democracy by aiming their device at the model. Flags pop up with more information – including a kids game introducing key people who played a role in the development of Europe's political construction, from Altiero Spinelli and Willy Brandt to Simone Veil.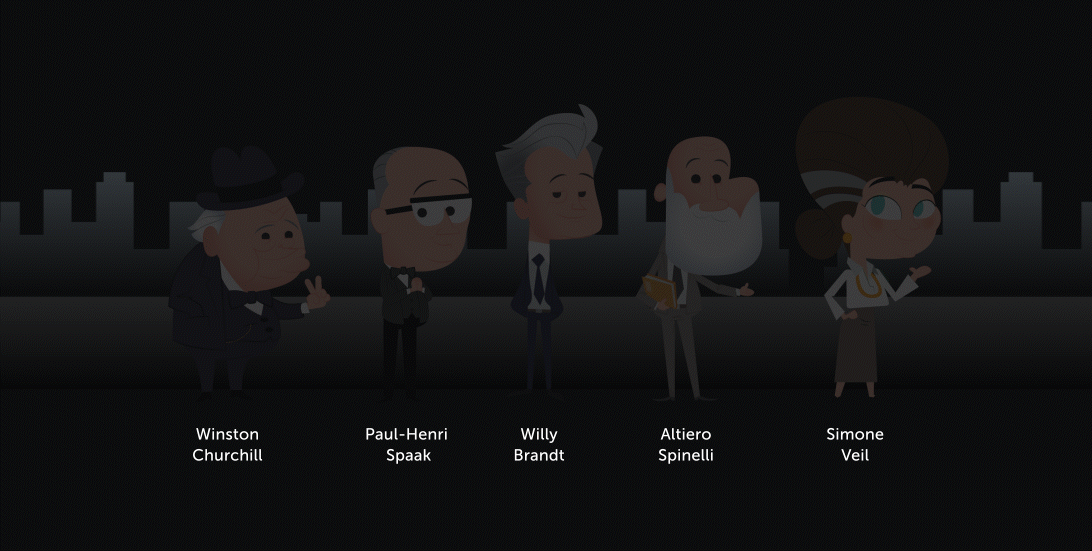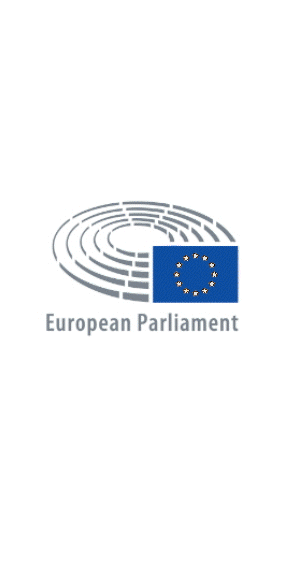 The result
Through careful back end development, the visitor experience has been made futureproof – much easier to change, update or translate into more languages over time.
The client was over the moon with the results. Visitor numbers grew by 20% and the new technology was 30% more cost effective. Before the pandemic, up to 800 people were swiping open the doors of democracy each day. Emakina has established itself as a true client partner – working as a trusted advisor on many aspects of the Station Europe experience.
"The new AR experience gives a clear, dynamic and pleasant overview of the home of European democracy. Emakina succeeded in presenting the optimised content in a condensed and easy-to-use experience. It makes learning fun and shows our visitors that we are a future-orientated and open-minded institution, keen to interact with citizens."