30/08/2019
Emakina updates European Parliament's AR info app for Station Europe

Visitors starting their tour of the European Parliament at the Station Europe information center are in for an augmented reality treat. With the brand-new tablet app - created from scratch by Emakina - they can discover the stories behind the buildings housing Europe's democracy. The app is an upgrade of a previous version, using the newest technology to make the experience more engaging and immersive.
A digital journey through the European quarter
The original Brussels-Luxembourg station was once the place to start train journeys. Now it is the point of departure for an information trip around the European quarter. Emakina was called in to rebuild the introduction application, using the latest AR technology to offer an engaging experience for the visitors to the European institutions.
AR as part of a fun learning experience
A large model in the center of the Station Europe shows the EU buildings that dominate the Brussels' Leopold Quarter. By pointing your tablet at the scale buildings, little flags appear around them, and you learn all there is to know about each place where democracy is at work. The extra game in the app introduces key people who played a role in the development of Europe's political construction, from Altiero Spinelli and Willy Brandt to Simone Veil.
Clever use of Unity Technology
The powerful Unity gaming technology used for the app gave the team the power to create a light, fast experience. The leading platform for mobile games offers the graphical environment of an all-in-one editor. It offers workflows and multiple features for creating VR and AR.
The team overcame the extra challenge that the buildings in the model were all white, making calibration much harder. The solution: adding extra elements as markers to the model.
This project for the European Parliament was carried out in collaboration with Créaset, who are the beneficiary of a inter-institutional EU framework contract (OIB.02/PO/2017/063/786/C0/L0/C41)
Making Learning fun
Nastja Klemencic-Schmidt, Head of the European Parliament's Visitor Service Coordination Unit, responsible for Station Europe, comments: 'We are very pleased with the updated application. The new AR experience gives a clear, dynamic and pleasant overview of the home of the European democracy. Emakina succeeded in presenting the optimized content in a condensed and easy-to-use experience. It makes learning fun and shows our visitors that we are a future-oriented and open-minded institution, looking to interact with citizens.'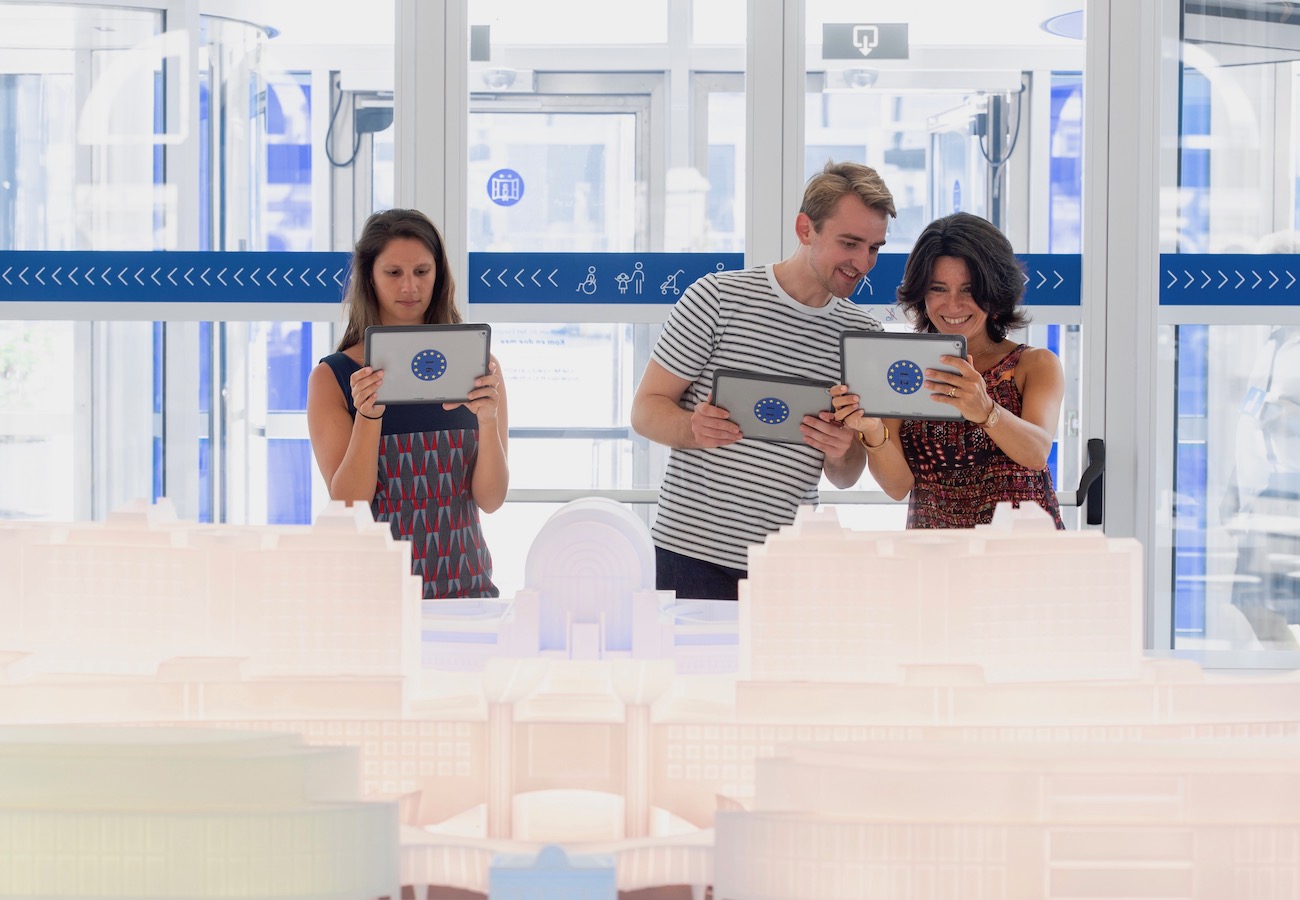 Visitors of Station Europe enjoy the new AR app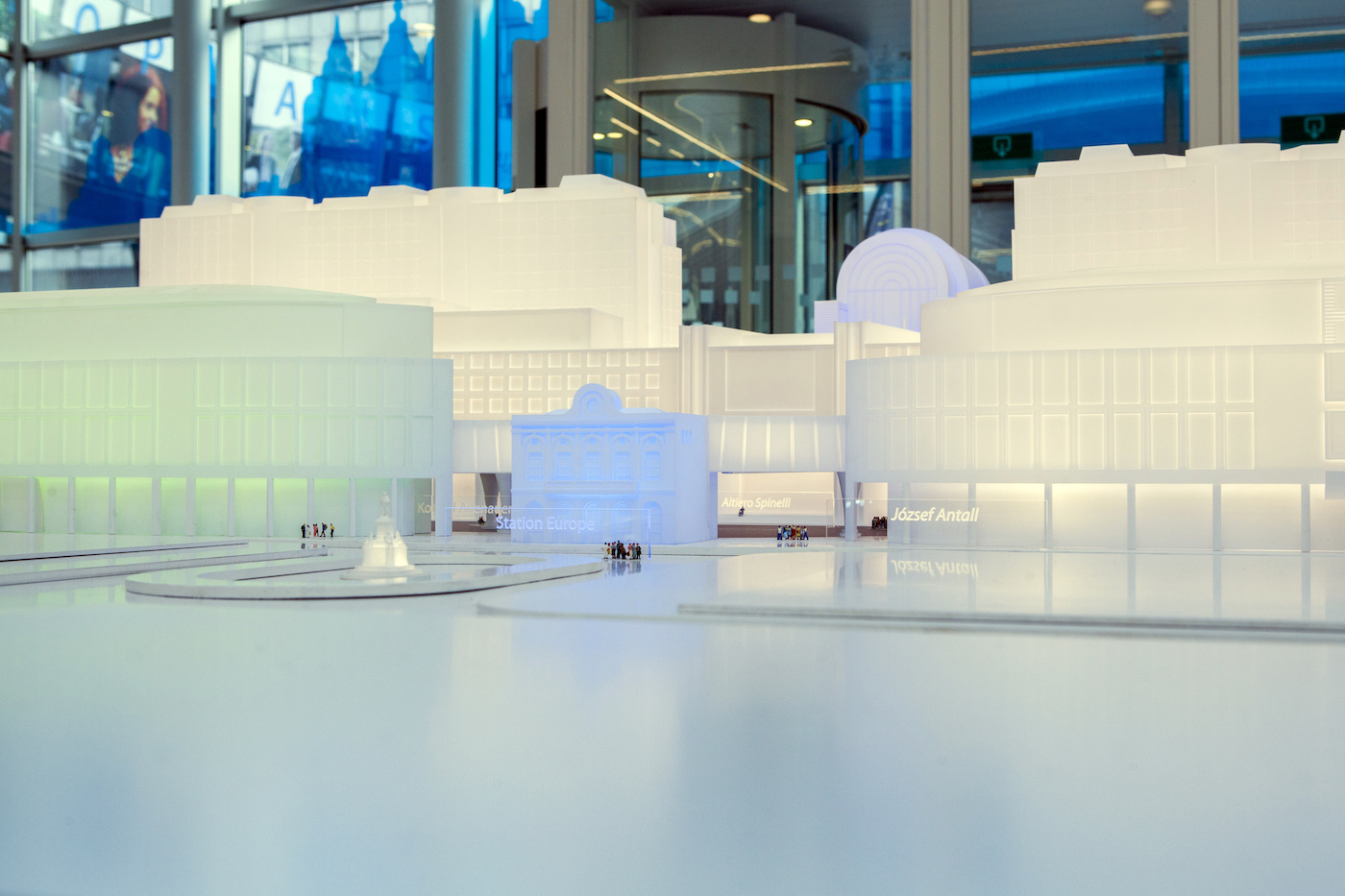 The app shares valuable information for all main buildings in the European quarter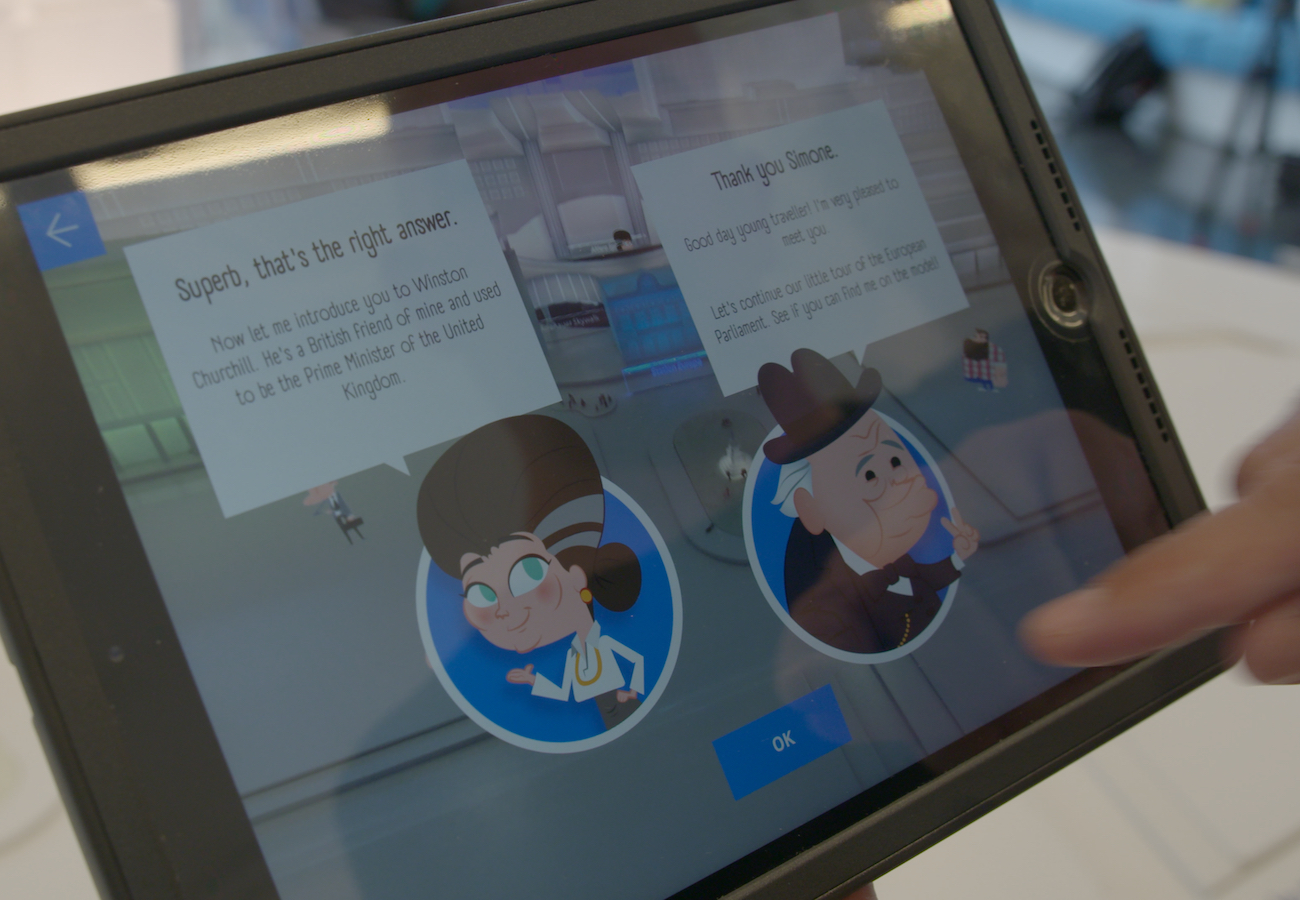 A fun quiz introduces important people in the creation of European democracy