About the project
The art of unified fashion commerce
The mission: to create consistency between all the fashion house's touchpoints in order to build a strong omnichannel narrative. How? We had to redesign the brand's entire digital ecosystem, streamline the company's internal organisation, and connect the three e-commerce platforms (FR, UK, US) to their boutiques — not only technically, but logistically and from a storytelling perspective.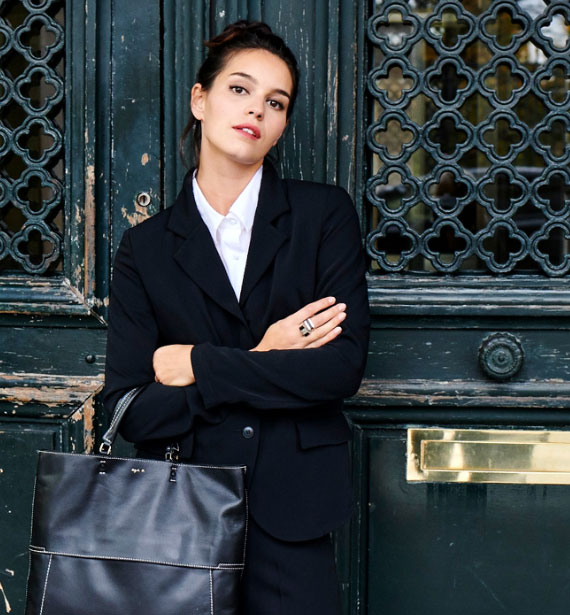 The challenge
The brands's online presence lacked coherence and sodid the company's internal structures, which approached commercial, digital and communication in three silos.
The e-commerce platform only covered Europe and didn't link to the shops or brand storytelling.

So, we identified three challenges: putting users first in an overhaul of the digital ecosystem, connecting it to the store network and harmonising the internal organisation.
Our solution
The first step was to create consistency between the touchpoints to build a strong omnichannel narrative. A new online platform inspires customers to buy and then when they collect their purchases in-store, it's the ideal opportunity to add value and build loyalty. To support this, a streamlining of internal structures were needed. This enhanced the experience for customers, who now benefit from better coordinated services, and also for employees, who now benefit from more seamless, logical and efficient processes.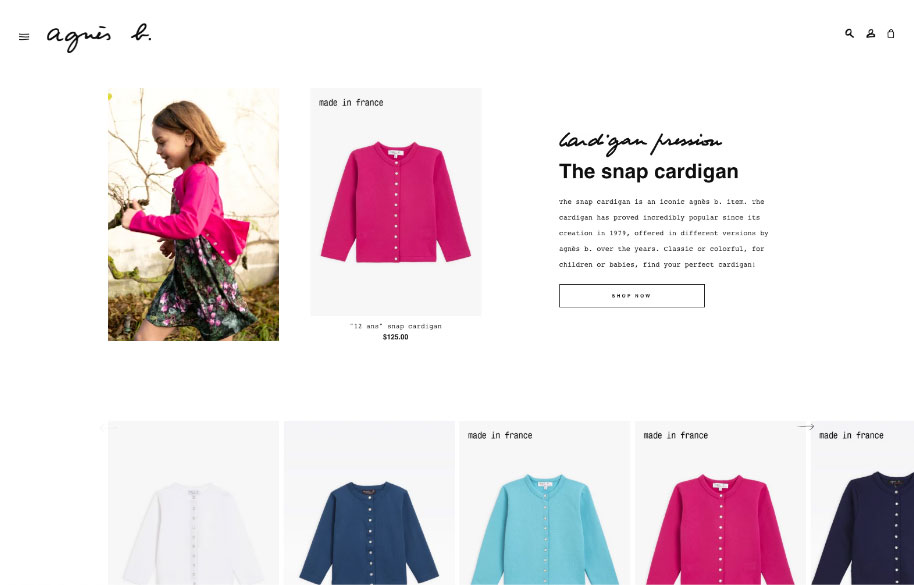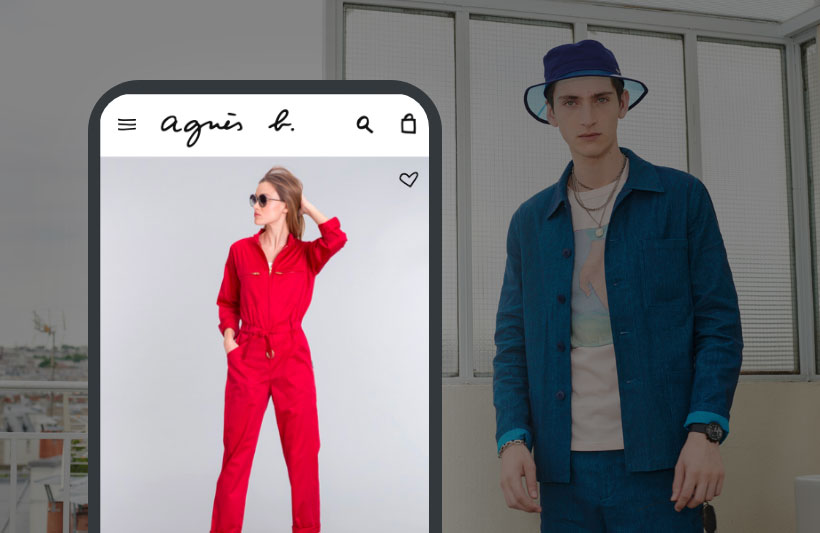 True to agile methodologies, Emakina kicked off the collaboration with a series of design sprints. These allowed us to align all the stakeholders, identify and delve into issues and user needs, imagine solutions together and select the most relevant options.
The technology
Three platforms were launched simultaneously: one for France, one for the US and one for the UK (to anticipate the consequences of Brexit). Although they all share the same storytelling, they also take into account local specificities to best meet user expectations.
The results
Thanks to the strenghtened narrative across all channels, agnès b has been able to appeal even more strongly to users and its performance has therefore improved.


+30% revenue over the first 6 months
Rise in e-commerce conversion rate
Increase in the average basket size.