Project description
Immersive shoppable landing page experience
KitchenAid's iconic stand mixers have been covetable kitchen statement pieces for over 100 years. In 2022, KitchenAid unveiled Blossom, the latest creation in its high-end Design Series: a luxurious thyme green satin finish stand mixer with a unique hammered copper bowl. We helped KitchenAid create a rich, shoppable experience that draws the visitor in and creates the desire to hit that 'shop' button.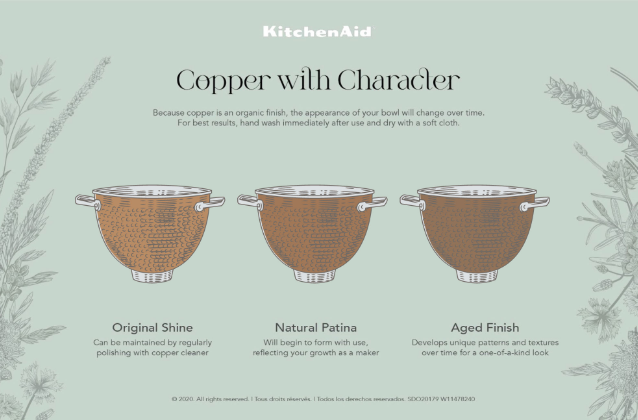 The challenge
KitchenAid needed a landing page experience as elegant, but attention-grabbing, as the luxe, new mixer itself. The design, colour and thoughtful details of the Blossom mixer are all inspired by nature. Its copper bowl develops a natural patina over time, reflecting the owner's own growth as a maker. All of these individual touches needed to be part of the story we depicted online.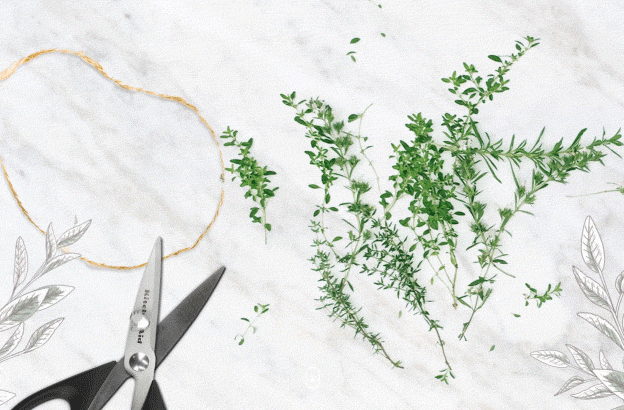 Our solution
This exquisite kitchen showpiece blurs the line between appliance and art. For a truly immersive experience, we created custom botanical animations that complement and highlight the product features, thanks to a parallax scrolling effect. Using multiple backgrounds of shadow and light, we created a faux-3D effect that transitions as you scroll, for an interesting and surprising browsing experience.
We tell an artful product-focused story with tight crops to reveal textures and premium design elements – such as the soft green inspired by the freshness of edible herbs and flowers, the subtle leaf accent and the reimagined petaled hub cover. Special focus is placed on the showstopper copper bowl, that evolves in colour with each maker – literally leaving its mark with each recipe.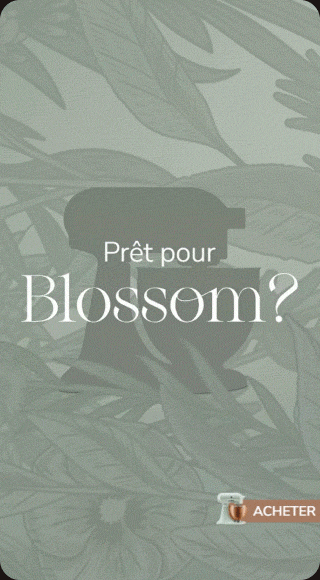 As you scroll along the page, your imagination is captured by stylish counter scenes and recipes for every meal, occasion or craving, as well as over 10 attachments to further explore your making potential. A sticky 'shop' button serves as a constant reminder to guide you to the KitchenAid e-commerce site.

Mobile-friendly static and dynamic landing pages were created for the EMEA region as well as territories like Latin America, Australia and Asia Pacific, in a total of 14 languages.
The results
This beautiful interactive experience was a first ever for a KitchenAid landing page and has set a new benchmark for the iconic brand. It managed to capture the story behind the design of the mixer and bring it to life on the page, while tapping into current trends of slow living and self-care.