About SBAB
A state owned bank
SBAB Bank was founded in 1985 and is wholly owned by the Swedish state. Their business idea is to offer loan and savings products to consumers, tenant-owners associations and property companies in Sweden.
Awards

The challenge
Prior to the Swedish general election in 2018, the state-owned mortgage bank SBAB wanted to highlight its initiatives for a more sustainable housing market. Our brief was to create a fresh voice to break through the noisy housing debate.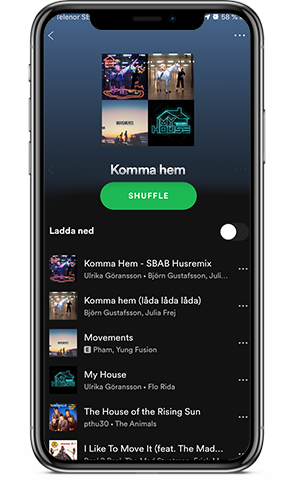 Our solution
We let the comedian Björn Gustavsson and singer-songwriter Julia Frej grab the mic. Then we dropped the beat and went viral with a trap song and a Childish Gambino inspired music video about the housing challenges facing young adults.
The music video turned out to be the best performing ad on YouTube in Sweden (YouTube Ads Leaderboard Sweden) and the song made it to a second place on the Sweden Viral 50 list on Spotify.