Project Description
Premium pet food born out of love
The French pioneer in grain-free dog and cat food partnered with Emakina to rethink its global brand experience. We implemented our Brand Experience Platform methodology to evaluate, build and drive a new brand experience across all touchpoints.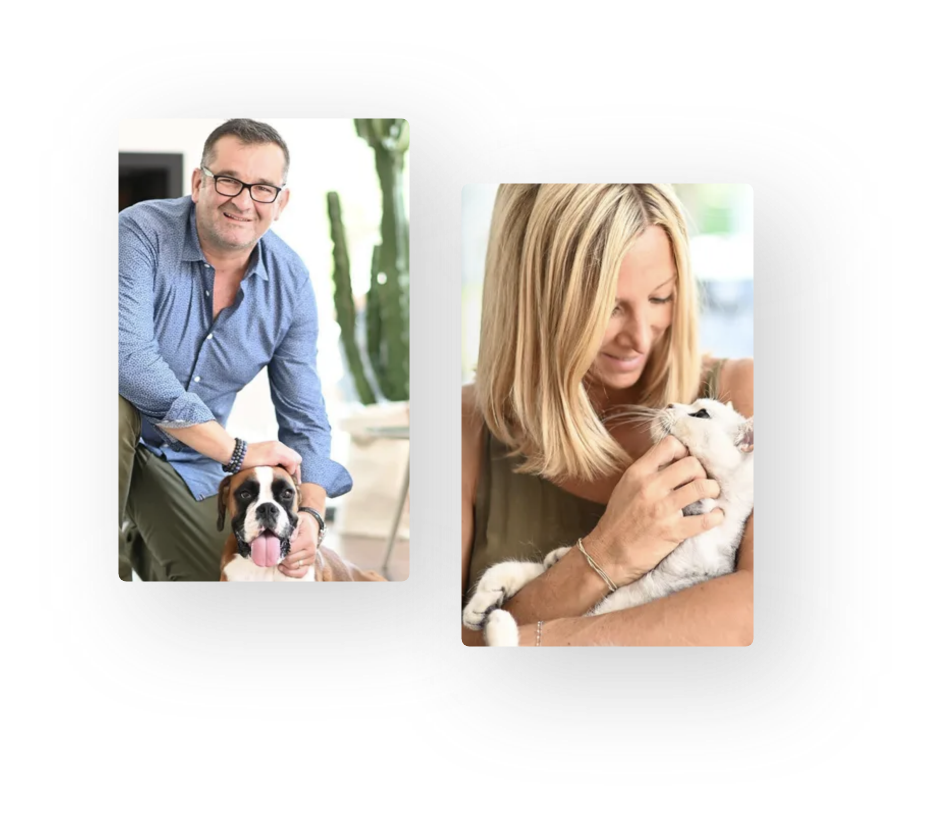 Family business devoted to animal health
Founded in 2014 by animal lovers Sophie and Matthieu Wincker, Ultra Premium Direct is a family-owned business based in Agen, France. The brand differentiates itself by offering high quality cat and dog products, distributed exclusively through its own website, at an attractive price point. With its own production and logistics facilities, the brand is highly authentic with a strong community of loyal pet parents.
The background
Ultra Premium Direct wants to accelerate its growth by focusing on even better product quality and impeccable customer service, while duplicating its model in Europe. With a large investor on board, it embarked on a huge expansion in 2021, which includes growing its production plant, launching a new e-commerce platform, opening several flagship stores and extending its footprint internationally. To do this, this digitally native brand needed to redefine its brand experience to make it more striking, uniform and consistent.
Brand Experience Platform
The philosophy of the founders is integral to the authentic experience that shoppers enjoy. They want to return some of the joy pets give us by producing wholesome, natural, top quality products that everyone can afford – in other words, democratising premium pet food.

We began our strategic work by immersing ourselves in the heart of their company through interviews with employees and customers. Through workshops with the marketing and digital teams, we created a global editorial charter to help internal teams express a unique brand voice and tone, and to ensure consistency across all touchpoints during its international expansion.

We designed a new Brand Experience Platform for Ultra Premium Direct to bring its values to life and created a new experience contract. This framework details the relational, emotional, transactional and meaningful value a client receives through the brand experience. Through this contract, we highlighted new actionable ideas, which we then refined with the client and fed into their development roadmap. We also included mock-ups of the new brand identity to make it easy for the client to visualise the new look.
The implementation
As part of the editorial charter, our design team conceptualised an elegant colour palette of green with complementing hues that showcases the brand's warm character as well as its commitment to natural living. The shapes introduced remind us of the fluidity of life as well as the movement and silhouettes of animals. A new image library consists of lively, unposed photography with lots of natural light, celebrating special moments between pet and parent. The font family also brings across a mix of personality and expertise, while being clean and easy to read on various online and print materials.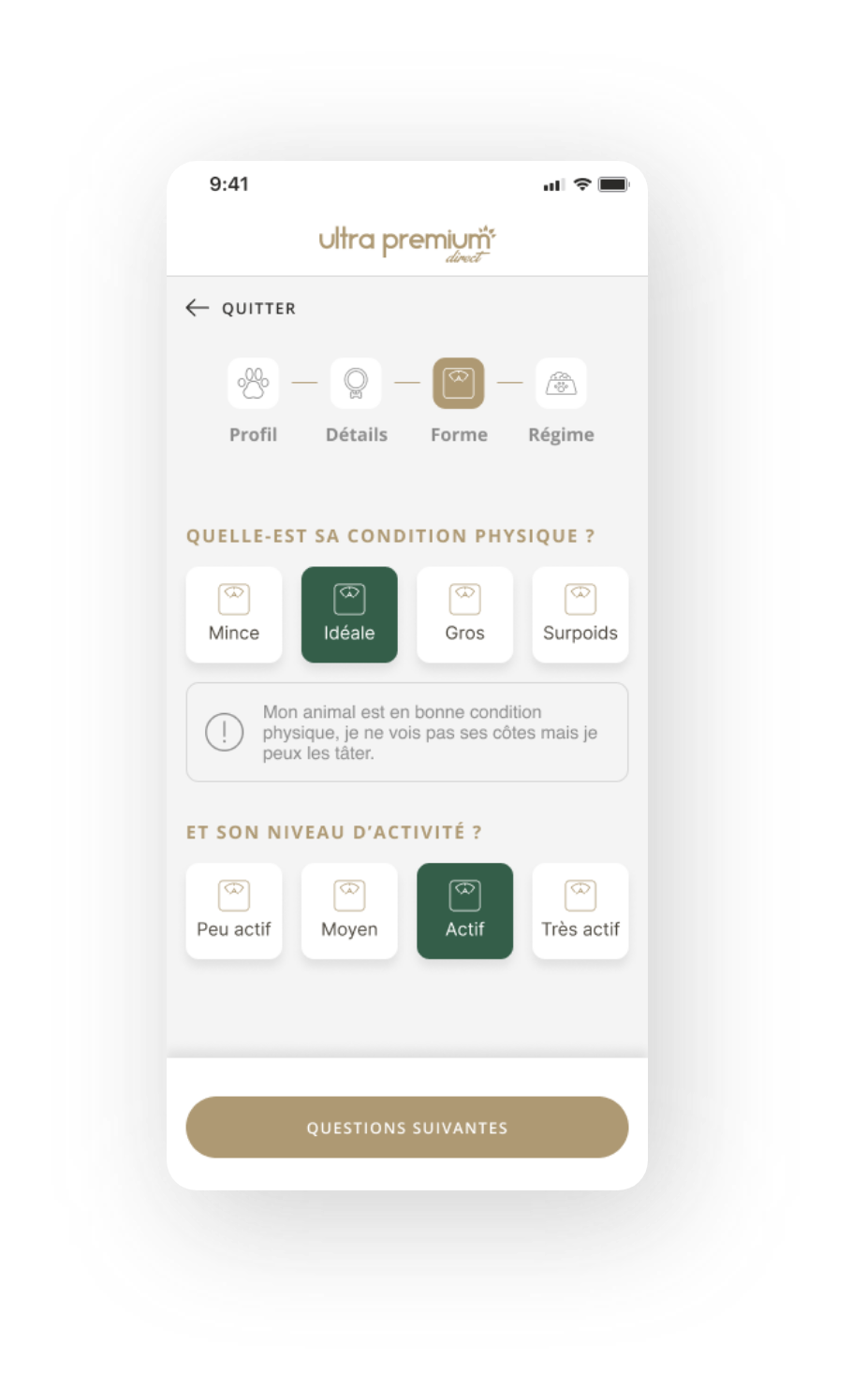 Bringing the BXP to life
To bring this new positioning to life, we completely redesigned the shopping experience of the e-commerce platform. We created customer personas to inform our user journeys, instantly answering their needs with information that's bite-sized and easy to find.
Ultra Premium Direct website