About VOO
Bringing digital transformation to telecom
VOO is a Belgian telecommunications operator offering analogue and digital television, high speed internet, fixed and mobile telephony in Wallonia and the Brussels-Capital Region. The company has been working with Emakina since 2019 as part of its digital transformation and the creation of new digital experience platform.


Services
Applications / Web building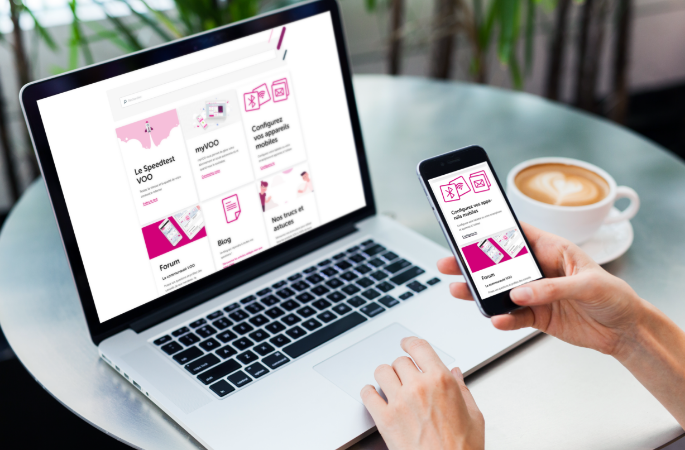 The challenge
VOO realised that users were seeing dispersed content and fragmented experiences across different platforms. To provide a more unified experience for its audience, they wanted a centralised digital platform.
Our solution
We collaborated successfully to migrate two vital customer support websites. In eight sprints, we built a new sustainable digital environment, which contains thousands of articles from the internal library and the content of the external site assistance.voo.be.
The technology
The solution runs in Java and is based on value-adding modules of the Adobe suite (content management, contextualisation of features, personalisation of user experiences, web analytics).
By working together with an agile mindset, we realised VOO's vision: to be close to its customers by providing them with cutting-edge and personalised services. The success of a first major migration in just four months set the stage for a continuing agile approach.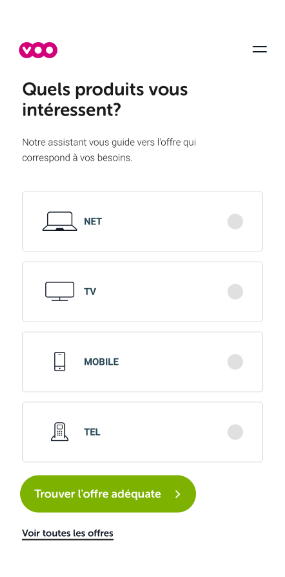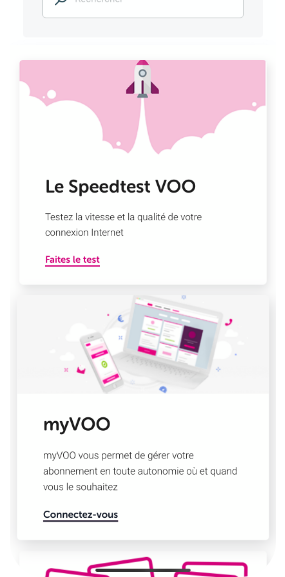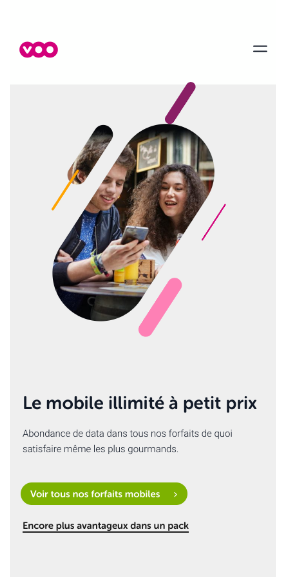 The results
VOO's customers now enjoy a simpler, more practical, consistent and up-to-date digital interface. By migrating different platforms to a new centralised portal using an omnichannel and modular approach, the user experience now takes into account personalisation, SEO and analytics. The proof is in the data: following the transformation, page load time decreased by 36%, the number of users increased by 23%, while page views increased by 42%.