Emakina
The User Agency
Today's users are empowered to find, choose and share opinions about your brand. That's why we focus on satisfying their desires and expectations. As user advocates, our talented experts work tirelessly on their behalf. Because we know that every interaction impacts the value they attach to it. So, it's the timing, relevance and quality of the experience that gives it a competitive advantage.
Our offices
The Emakina family keeps growing. Our full-service agenciesare active in 15 countries in 3 continents, offering a wide range of expertise across a vast geographical area. We're always forging relationships and deepening our knowledge of markets around the world.
Big moments
Let's rewind. We've been crafting user experiences for decades, and evolved along with changing expectations. Take a scroll through our back story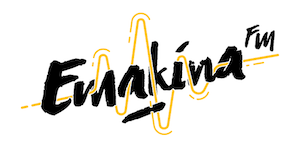 2020
Despite the year starting with the development of a global pandemic, Emakina doesn't lag behind. We preserve our competitiveness, client relationships and work ethic. It's the year we founded emakina.fm, helping us overcome what COVID-19 brought.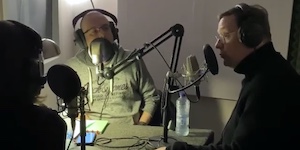 2019
During the first half of 2019, we invested in expanding our service range in marketplace activity, influencer marketing and e-commerce.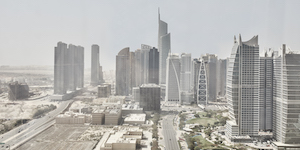 2018
There was further growth in Europe and Asia, with offices opening in Dubai and Singapore. Emakina tapped into influencer marketing, resulting in Emakina Influx being founded.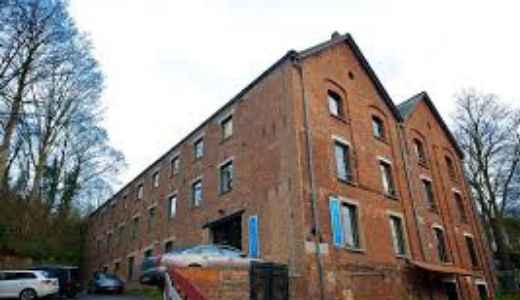 2017
Emakina and Air joined force to create Air+Emakina, the most complete integrated marketing and communication offer on the market. Air Brussels was named Belgium's leading independent agency.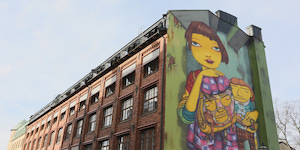 2016
Emakina claimed the #1 spot on Digimedia's list of Top 10 Digital Agencies in Belgium. We also expanded to Sweden.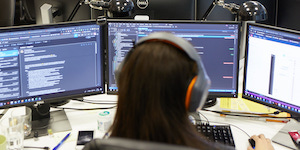 2014
Emakina Insights was founded. Emakina.FR took a 100% stake in Paris-based Toy Agency. A year later, Emakina settled in Croatia.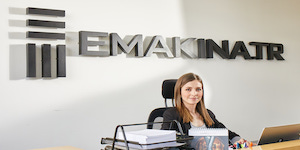 2013
Emakina announced a strategic partnership with Germany's leading digital communication agency, SinnerSchrader, and continued its expansion. This time, we moved into Asia, with Relephant joining the family and becoming Emakina.TR.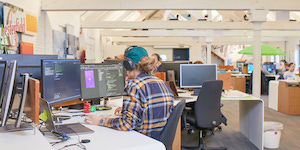 2011
Emakina forged alliances with other BE agencies (R&M and Troy). Shortly after, in 2012, Emakina began important strategic partnerships with Metia and Digital Jungle.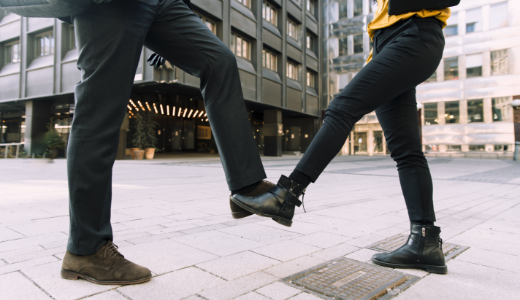 2007
Our Belgian expansion, started in 2007, has brought The Reference, Design is Dead, and Your Agency into the Emakina Group. The European expansion dating from 2007 has resulted in an Emakina agency in the Netherlands, France, Switzerland and now Turkey.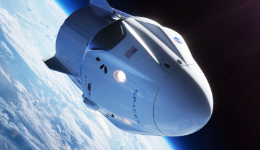 2006
Emakina entered the Alternext - the segment of Euronext reserved for growing SME's. This introduction to the financial markets enabled us to expand at a European level.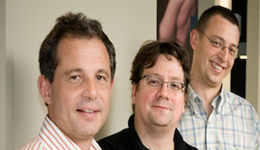 2001
Emakina and Emakina Group were created in 2001 through a merger of three existing agencies: Emalaya, NetAtWork, Ex Machina, who pooled their complementary expertise to create the 'Emakina' brand.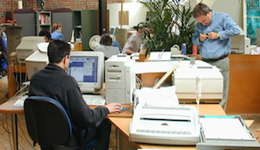 1991
Newly founded Ex Machina was just one piece of the DNA that defines Emakina today. Additional pieces were two other agencies founded in the 90s, NetAtWork and Emalaya.