10/05/2022
Emakina makes the Emerce 100 list of best e-business companies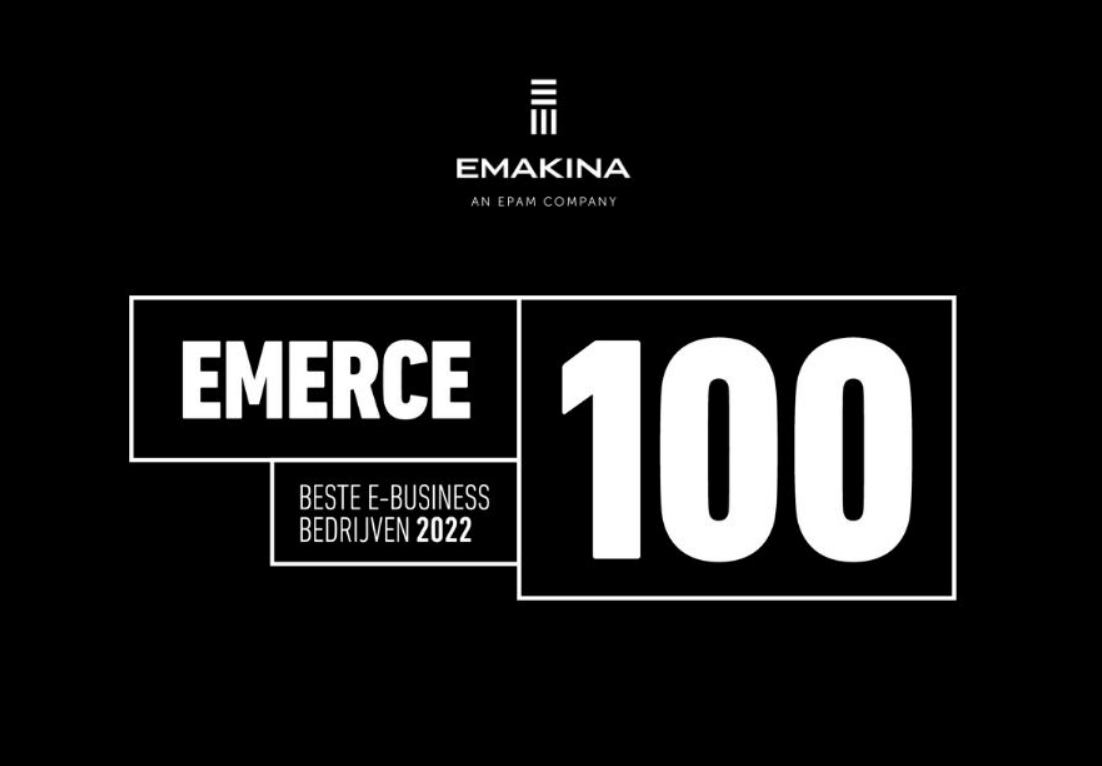 The 2022 Emerce Top 100 results were announced on 28 April and, once again, Emakina was listed among the best e-business companies in the Netherlands!
For the past 17 years, Emerce hosts an annual survey where decisionmakers in marketing, ICT and e-business evaluate organisations that service them based on four competencies: knowledge/know how, value for money, trust, and flexibility). These evaluations result in a final rating ranging from 1 to 7 stars and the highest rated organisations are listed in the Emerce Top 100.
This year, Emakina earned a 4,5 star rating in the category of digital agency full service groot (large) – an increase of half a star versus 2021. It is a confirmation that the business is developing in the right direction. Long term relationships with brands such as Royal Friesland Campina, Suitsupply and Paula's Choice have been evolving from focusing on just one service, to working with Emakina to solve various digital challenges. This is due to the high level of trust of brands and the growing expertise of Emakina teams.