18/03/2022
Emakina wins Salesforce Partner Commerce Cloud Award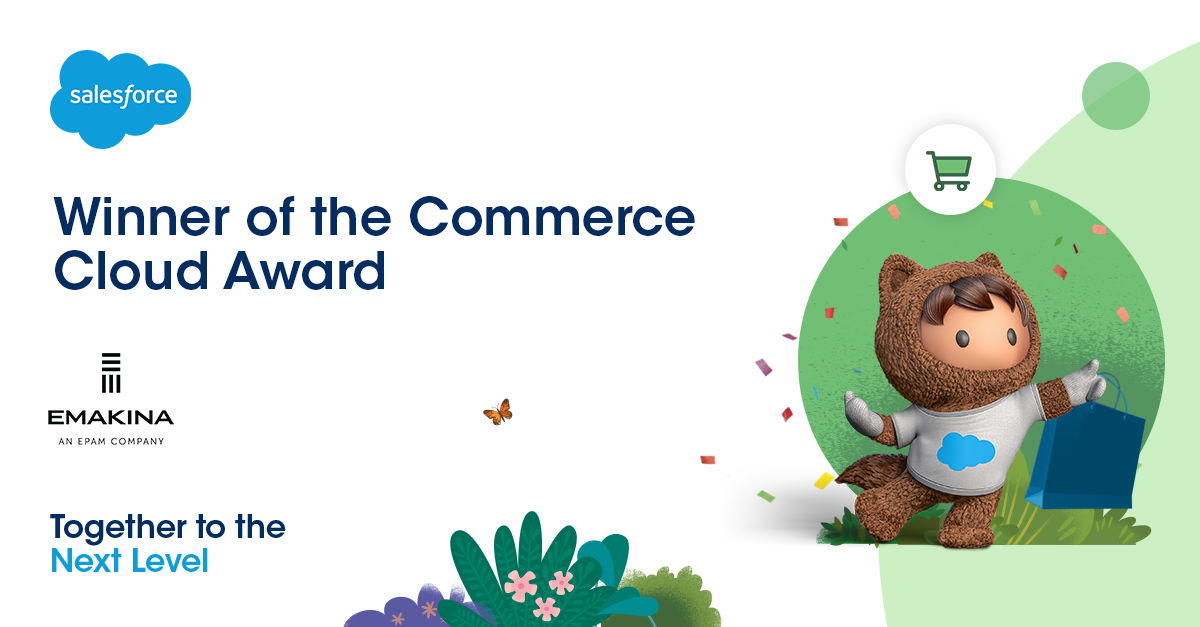 Salesforce Partner Awards 2021/2022
Digital agency Emakina is proud to be awarded the Commerce Cloud Award by solution partner Salesforce. The Salesforce Partner Awards recognizes exceptional performance of digital consulting and implementation partners in the Salesforce ecosystem, taking into account the extent to which these business partners contribute to their customers' success, the number of new customer acquisitions, the revenue results and the contribution made to specific programs. The dinner event in celebration of the awards took place in the estate Parc Broekhuizen in Leersum and was attended by Emakina.NL CEO, Sjoerd van Gelderen and Emakina.NL Practice Lead B2B eCommerce, Kees de Koning.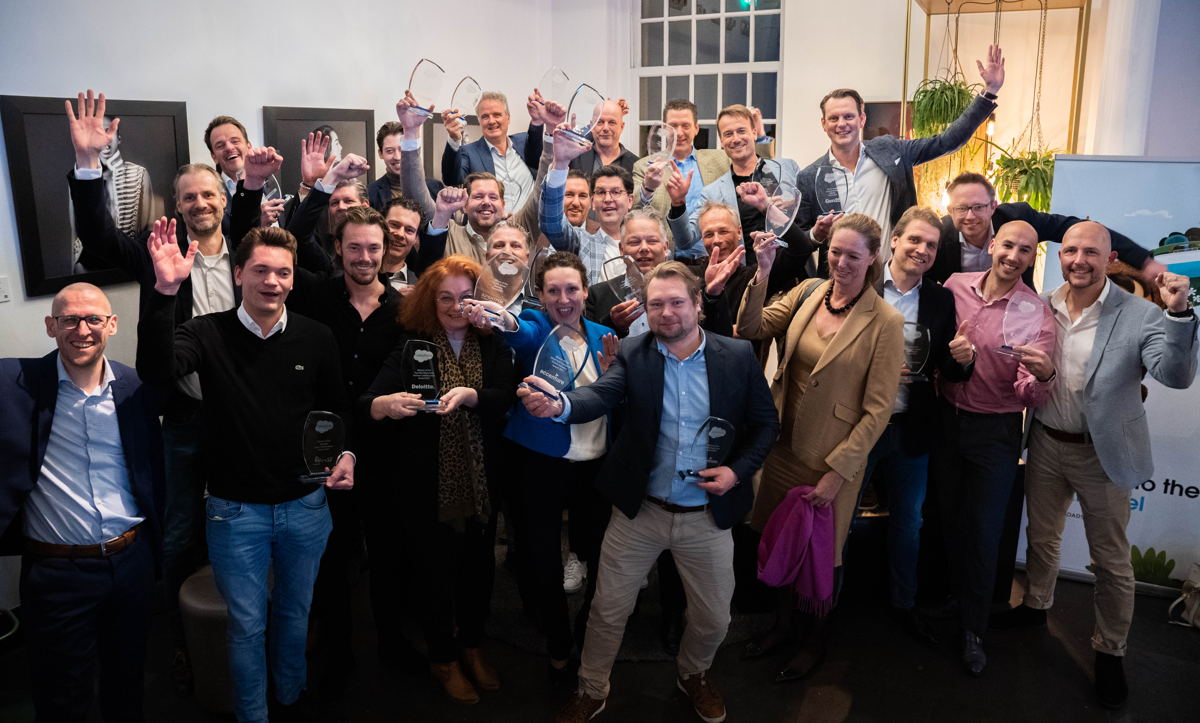 Salesforce Commerce Cloud delivers business value for organizations
The Salesforce Commerce Cloud empowers retailers to unify customer experiences across all points of commerce, including web, social, mobile and store. From shopping to fulfillment to customer service, the Commerce Cloud delivers 1-to-1 shopping experiences that consistently delight customers, driving increased engagement, loyalty and conversion. With embedded predictive intelligence and a robust partner ecosystem, the Commerce Cloud helps retailers deliver superior customer experiences for retailers, from planning to launch and beyond.
About the partnership
In 2017, Emakina officially joined the Salesforce Partner Program in support of Salesforce Commerce Cloud. It is the industry's largest enterprise cloud partner program, empowering agencies and other partners to drive customer success using the Salesforce Intelligent Customer Success Platform. For Emakina, working with Commerce Cloud brings a competitive advantage for its European clients that focus on personalized omni-channel shopping experiences.
Emakina's experience with Commerce Cloud extends across platforms for brands as RITUALS, Wolford, HEMA, Floris van Bommel, marlies|dekkers, Stockmann, Basic-Fit, Mizuno, WE Fashion, CoolCat and Paula's Choice.