07/06/2021
5 Local Online Marketplace heroes that you should know about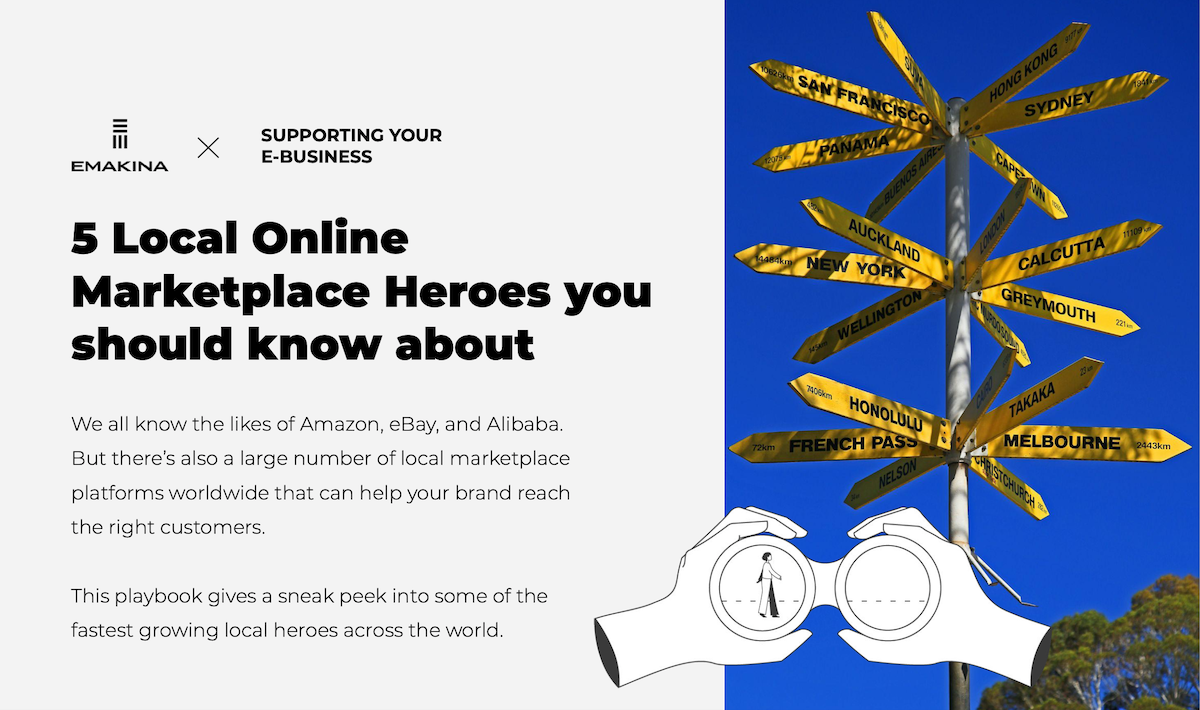 Discover the new disruptive players
We all know the likes of Amazon, eBay, and Alibaba, but who are the new players disturbing the market? And how to decide which Marketplace is right for your brand?

With the online marketplaces currently on the rise, 2020 has given the e-commerce industry a push to the next level, thanks to its quick response and adaptation to the customer's needs and wants.

This playbook gives a sneak peek into some of the fastest growing local heroes across the world.