Branding & Design
(Re)define your brand strategy, the recipe for a successful brand. After defining a brand purpose that shines, we can express your brand and give it potency at every touchpoints.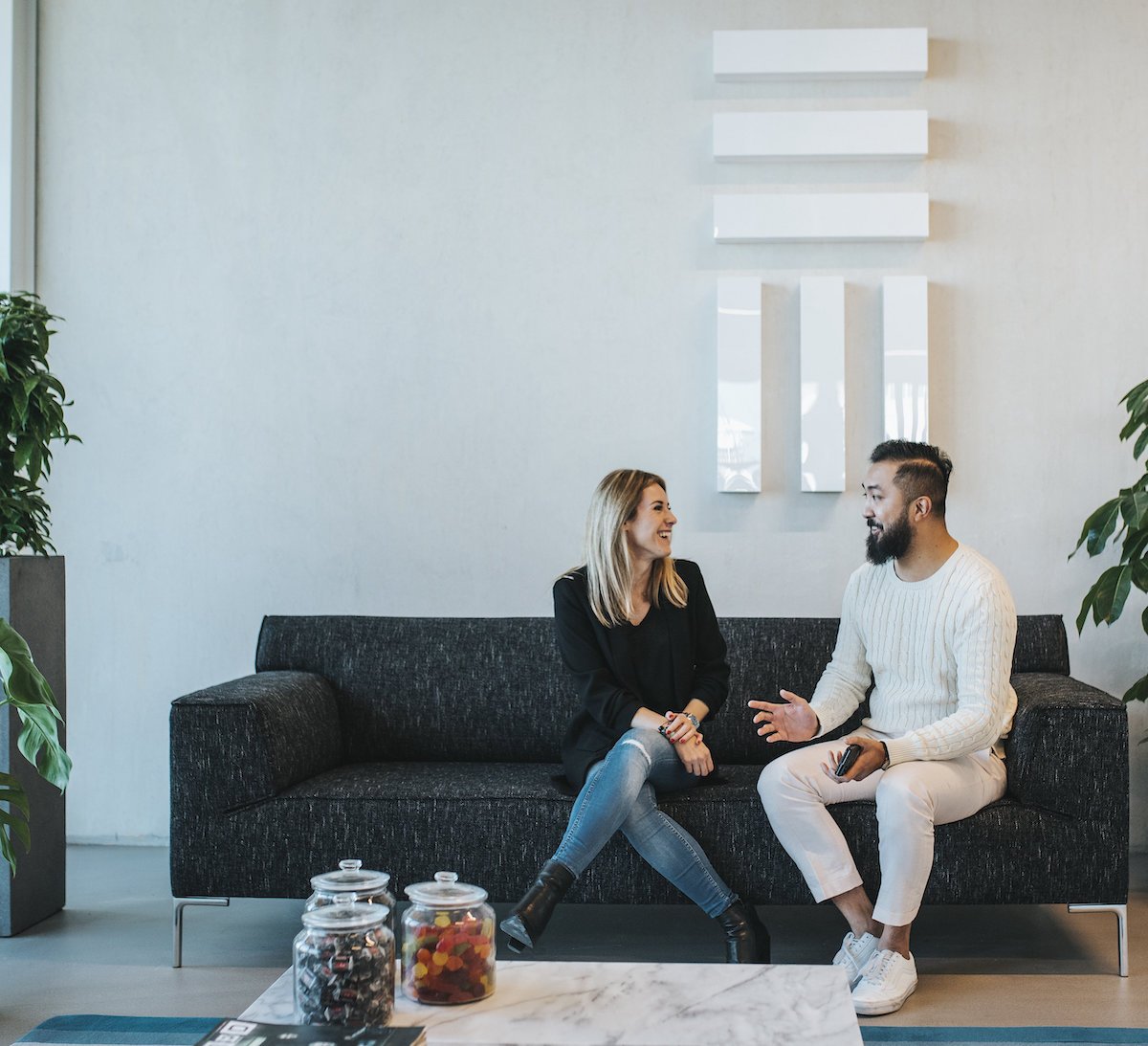 Solidify your brand's essence through brand strategy
What is the purpose of your brand? Do customers think and feel about it as you intended? Does your brand (still) connect to your product, your target audience and the vision and ambition you have for your brand?

Emakina's team of experts helps you answer these questions. We've been around the block, working with big brands that need to stand out from the crowd in order to succeed. We know how to get to the very essence of your brand. Establishing what you do, how you do it and who you serve. Our team of data analysts, strategists and creatives provide you with new insights on successful branding, help (re)define your brands' raison d'être as well as designing a powerful brand identity. We can even solidify your brand within a 5 hour guided session.
Tell me more
"Art is not what you see, but what you make others see"
What is brand strategy?
Brand strategy is an actionable plan that defines clear goals on how, when and where you want your target audience to experience your company. How they feel about, talk about and interact with every aspect of your organisation. From logo to customer service and anything in between. A brand strategy answers question such as:
Why does my company exist?
What is our mission, vision and added value for the customer?
What does my ideal customer look like?
How do we communicate?
Why brand strategy?
Your brand is your most valuable asset. We all know that. It's been thoroughly thought through. It's been shaped over years, studied by many and loved by most. However, in order to stay relevant in this extremely competitive and changing marketspace, it's essential to occasionally take a good look at how your brand performs and where you can improve upon.
Emakina, your brand strategy agency
Emakina's strategy directors are supported by marketing specialists, art directors, copywriters and designers who know how to make an impact. From a logo to creative concepts and from content-formats to visual identity; every aspect should transpire your brand's DNA in a relatable and consistent way. And we are here to help you do it.


For new & existing brands
Develop a clear strategic base
(Re)define your brand
Become future proof
A brand strategy in ONE session
Get a simple & effective brand guide
Emakina conducted brand analysis for clients like
MoëtHennessy
,
Robecco
and
Omron.
Our brand strategy services include
Brand Analysis
Brand Strategy Sprint
Brand Identity Design
- Get a fresh perspective
Before we start with developing a brand strategy, we start with a brand analysis. Our strategists look at your brand with a fresh pair of eyes. Is your brand still supporting marketing and sales efforts? Who are your main competitors? Who are the most important customers? Who are outliers, the future industry leaders? And most importantly, does your brand stand out from competition? This brand analysis gives a clear picture of the current state of your brand as well as actionable steps towards achieving your ambitions.

A brand analysis is the perfect base for any successful brand strategy.
- Solidify your brand in one guided session
Build or reinforce your brand in 5 hours during one extremely high paced exercise. All we need is a couple of important stakeholders in a room to pick your collective brains. It's that simple.

During the 5-hour brand strategy sprint we will….

Deconstruct your brand
Why does your brand exist?
Decide on core values
What is most important to the way you run your business on a daily basis?
Identify your audience
Who are you trying to reach? And what do they need/desire?
Define brand personality
What do you want your brand to look/feel like?
Explore your brand voice
How do you want to convey your brand (personality)?
Understand the competitive landscape
Who else is out there, trying to reach the same audience?
Envision the future
Where do you want to take your brand - and your organisation - in 5 years from now?
The outcome? Obviously we can't (re)build a brand in just a couple of hours. What we can do is set a very clear direction and connect your branding to future needs. We'll provide data & analysis and use the input of this session to write a super simple and condensed brand guide. This brand guide will form a solid base to help you grow, achieve goals and develop your branding even further.
To us, a brand identity is the sum total of how your brand looks, feels and speaks to people. We approach brand identity design strategically. Once we have your brand strategy in place, we can create a powerful and recognizable brand identity. One that truly reflects your brand and sets it apart from your competitors. We make sure your brand identity elements are consistent in appearance, use, scope, colour palette and feel.

Let us (re)design these Brand Identity elements:



Logo, wordmark or logo variations
Key brand colours and colour palette
Typefaces
Typographic treatments
Brand style guide
Your visual identity on social media
A consistent style for images and content
Typographic treatments
Imagery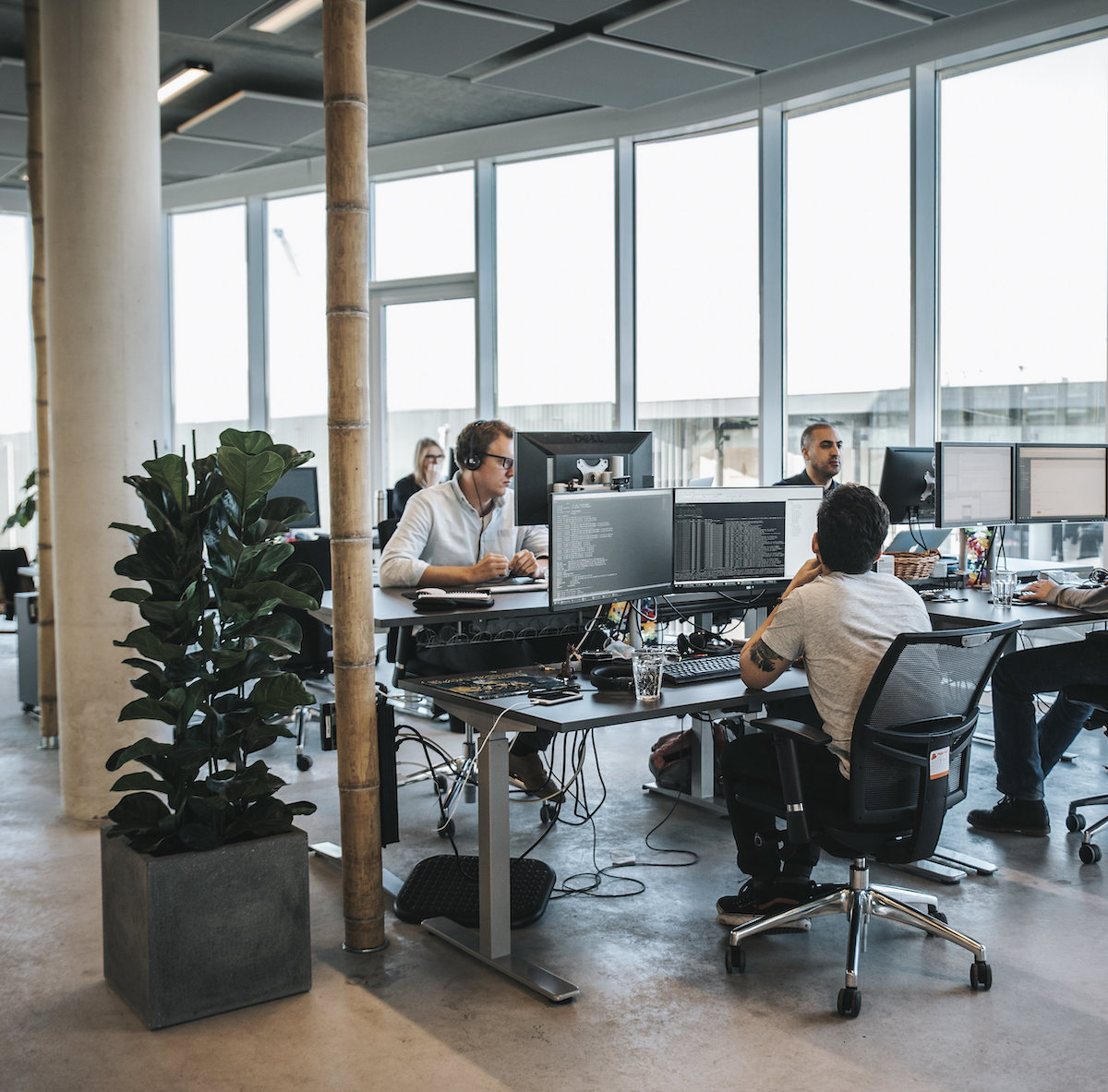 Emakina's integrated way of working
Emakina is not just a branding agency. Our displicines reach much further than brand analysis and strategy alone. Together, Emakina's experts cover the entire digital marketing landscape. We are here for you. From setting a powerful strategy and creating a kick ass marketing campaign to building and implementing technical solutions to help grow your business, such as a high-end business intelligence platform or tailored order management system.

It's this integrated way of working with an incredibly broad range of expertise that makes partnering with Emakina for digital marketing more impactful than any other agency.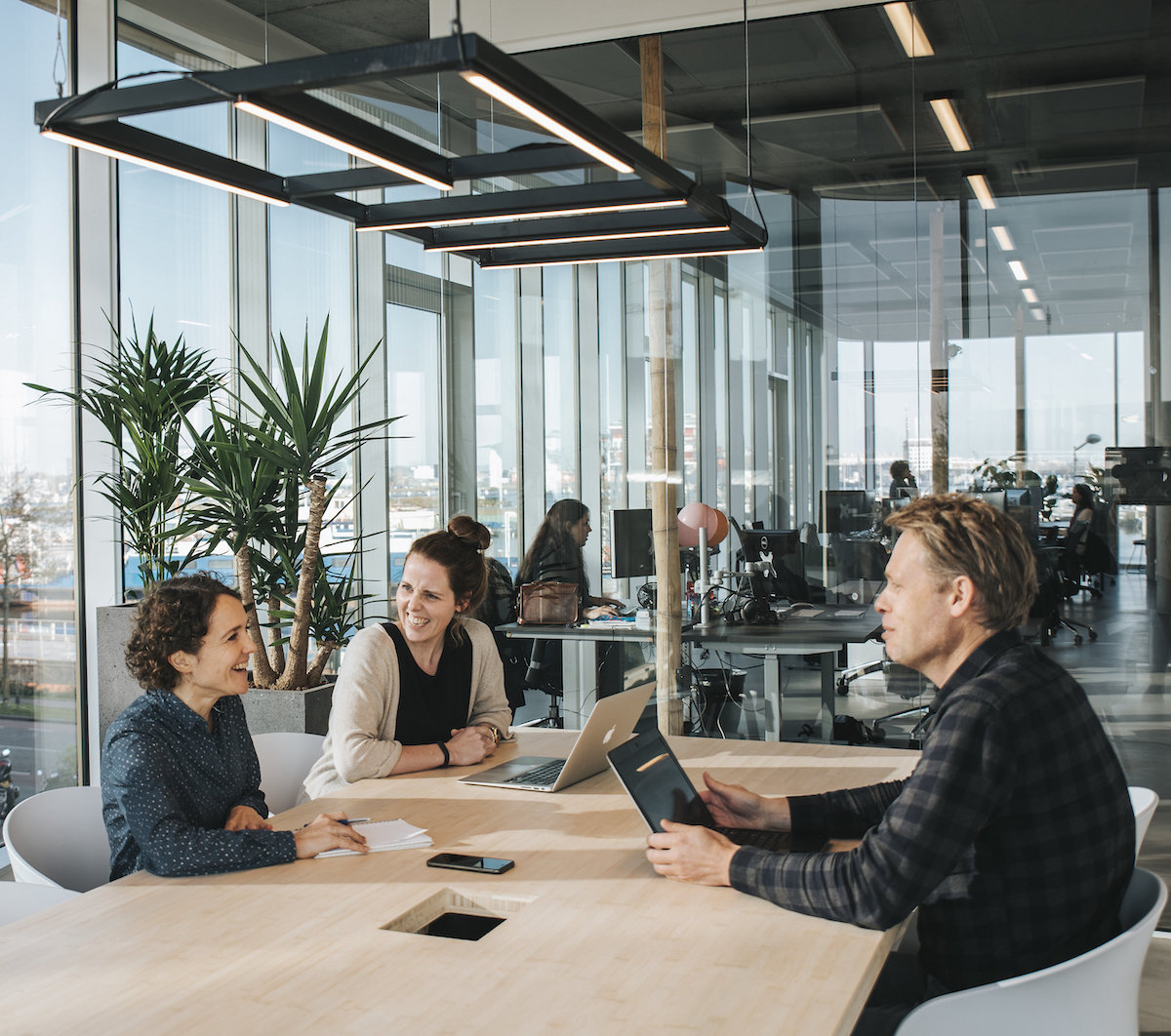 Get in touch
(Re)Designing a brand is not something you do every day. It encompasses so much more than simply changing your logo and pay-off. It's about core values, brand personality, knowing your competition and involves many stakeholders. What better way to start this intricate brand strategy process than with an expert by your side?

Do you want a well-defined and executed brand strategy?
Let's chat!