B2B Commerce
Are you facing challenges on your digital journey and ready to make the transformation to a digital-first organisation? Do you want to make 'customer-centric' more than a slogan on a PowerPoint slide?
Providing the digital experience that your B2B customers demand
Digital has changed everything. It has transformed the world. Sales, marketing, products and services have all evolved into a space that we previously would not have thought possible.
The opportunities are endless. But B2B customer expectations are high. Companies must navigate change and constantly adapt to make sure they stay connected with their customers. They must learn how to move with increasing speed to grow revenue and protect their market position. They need to become high-velocity enterprises that are agile and connected if they want to realise their full potential.

Moving from multichannel to omnichannel is a massive opportunity, but it's one that requires a paradigm shift. Organisational processes need to be aligned, silos knocked down, systems connected. Questions need to be asked. Do you have a fragmented or underperforming technical landscape? Can you minimise total cost of ownership while still offering your customers a world-class experience?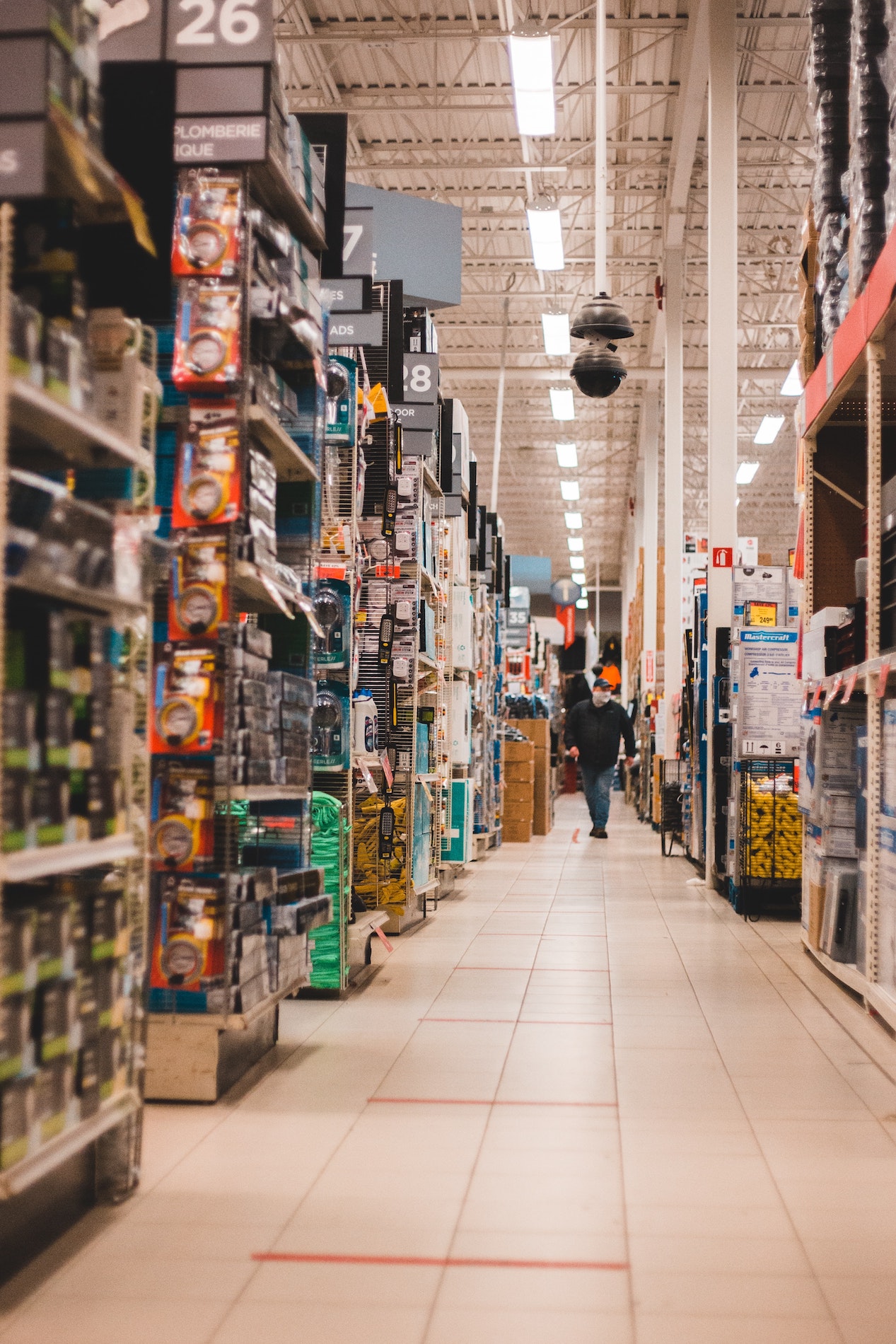 Expertise to transform your B2B business online
At Emakina, it's our mission to help accelerate the next wave of digital transformation within your organisation. We do this by providing access to the best tools and practises possible. Tools that will empower your business, helping you master the complexity of B2B digital transformation. Enabling you to create unique value for both your customers and your business.

Emakina creates digital services that translate your customers' needs into engaging and memorable experiences. Experiences that will keep them coming back for more. Time and time again.

We do this by:


Leveraging our deep understanding of the B2B realm and experience gained from running global and local-scale business projects.
Employing our extensive toolbox to help teams and organisations infuse digital into your business faster, ensuring your business stays relevant.
Using our Accelerator framework to offer the best practises and playbooks that help you run your business more efficiently.
With over 1000 digital specialists working across five continents, we collaborate daily to build, accelerate and digitally infuse our clients' B2B businesses. So you can access the industry expertise and geographic footprint you require, wherever and whenever you need to.
Our B2B services
Through our services, we help our clients discover new possibilities for growth using digital. To reimagine, redesign and reinvent how you do B2B marketing, commerce, sales and service. We do this by partnering with you to infuse, scale and deliver breakthrough services and experiences for your B2B customers.
B2B Consulting
What should I do? Who should I do it for? Why should I do it at all? And what will it do for your business? These are the fundamental questions that drive our B2B consultants.

Every project or relationship we embark on begins with defining a clear digital approach. This gives us the direction and mandate we need to invent, innovate and reimagine your digital B2B reality. It's how we deliver tangible results and establish a framework against which to measure success.

We can guide you through all these topics:


Improving data and analytics / proving ROI
Managing complexity and business orchestration
Creating differentiating services and experiences
Optimising or radically growing the performance of digital operations
Supporting increasing system agility
Improving personalisation capabilities
Rolling out e-commerce platforms internationally
Our custom-designed strategy programme focuses on what you need. It's not a standard process where one size fits all, but rather personalised to your needs. Working off of a face-to-face consultation, research and discovery, we will look to create valuable insights that we can deliver on to help you realise your digital transformation.
This process is led by our team of strategy, UX, creative and technical practitioners. Over the past 10 years, we have successfully used and refined this programme with a wide range of national and international brands and organisations. Delivering real change, real results and real innovation that extend beyond a digital end-product.
B2B order portal
Recent times have underlined the need to get online quickly. Business models are changing at a rapid pace. Existing models across the value chain are failing - from sales to delivery. It's crucial that companies adapt to the new reality. Fast.

New patterns in consumer and buyer behaviour are forcing businesses to respond quickly to changing market conditions. B2B customers expect you to be online and ready to take their orders, 24/7.
Having an online order portal relieves your sales force from tedious and error-prone repeat orders so that they can focus on the more complex deals and overall contracts. It also allows for cost-efficient and fast handling of new long-tail customers.

Do you want to get online super fast? In no time at all, we will get your order portal up and running. Within 12 weeks, you can start receiving orders!
B2B product Information Management
Product data is probably at the heart of your digital operations, but is it always updated correctly when changes are made or new products are added? Is it always clear who is responsible for each piece of data? When you see your products presented at your retailer's site or in a marketplace, do you always feel comfortable with what you're looking at?

If not, you may need a PIM solution: one central place to manage all your product data and syndicate it to all channels in the required format.
B2B corporate / brand website
If you look at your corporate website, do you think it attracts the right visitors, and does it work hard enough for you to convert them into leads?
We design the UX and implement your corporate site on the platform best fitting your business and your budgets.
B2B Operations
E-Business is more than building a web shop. Emakina can support you in merchandising it to maximise the revenue generated. Especially in the first months, this can help speed up your organisation, and we can train people on the job to make the most out of your digital presence.
B2B Growth
Once you have the basics defined, growth can be created through marketing, attracting new customers as well as upselling and cross-selling to existing customers.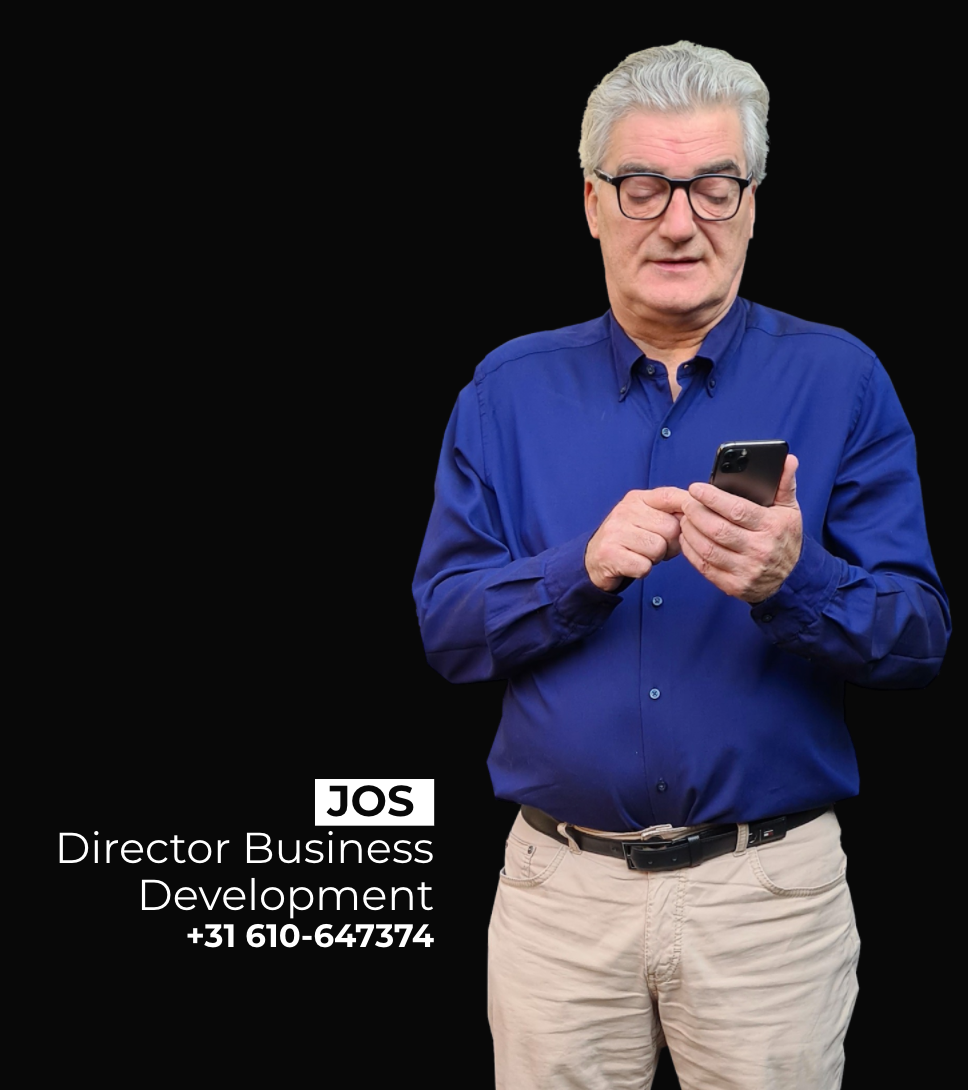 Interested to know more?
We'd like to talk!
Jos would be happy to help you.
Contact us