HomeDeco

HomeDeco is thé marketplace where inspiration and shopping come together. HomeDeco combines user-generated content with content of her partners in blogs, on social media and email campaigns. In-house software ensures that every picture uploaded by consumers and partners on the platform immediately becomes 'shoppable'. On a monthly basis, HomeDeco inspires more than 1 million visitors on the platform with new products and brands. Sell you products now via HomeDeco and enjoy the creative, qualitative and unique method of cooperating with a pure-player marketplace.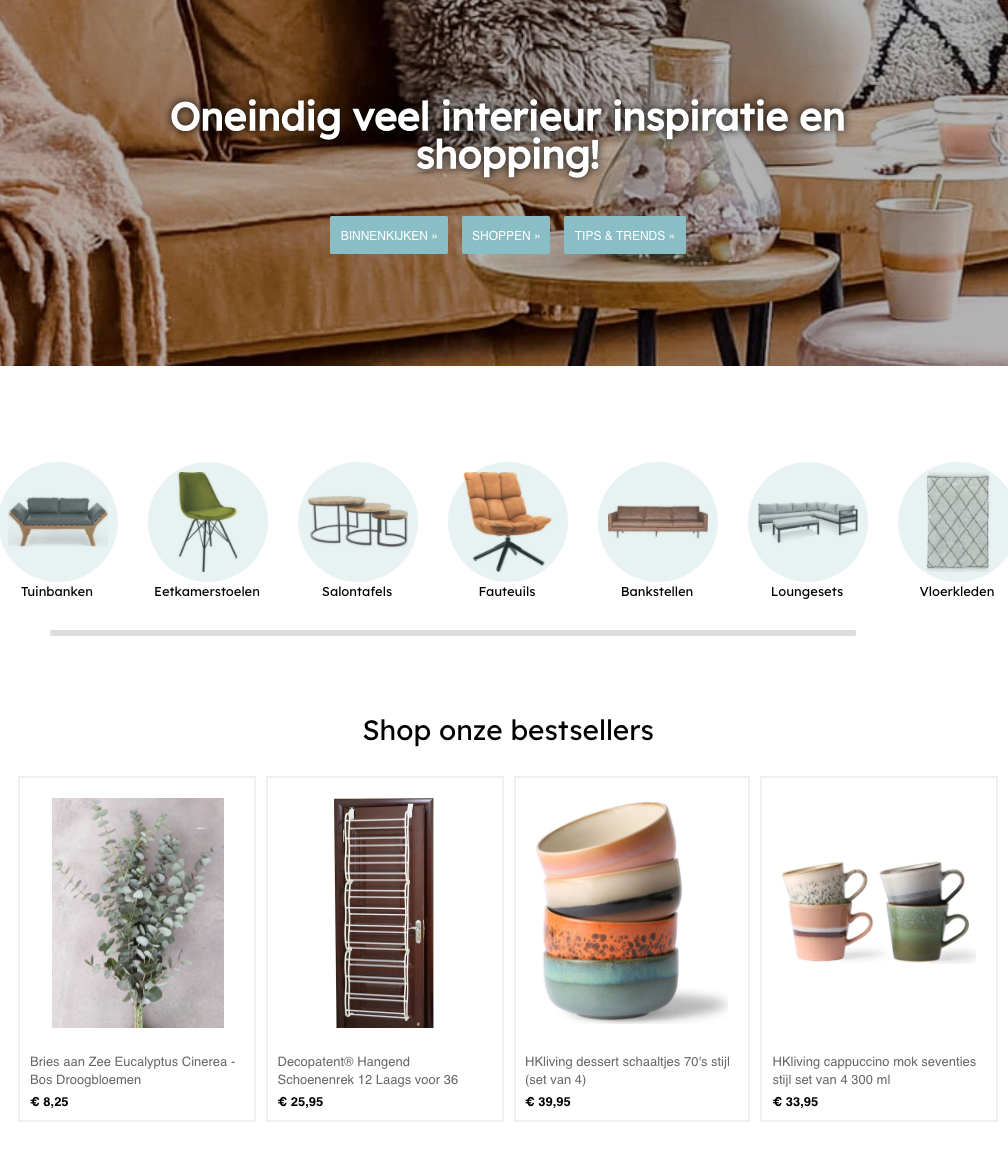 Your advantages
Reach more than 1 million via the platform and a multiple of that via their socials
Own shop page with your USPs directly visible for the consumer
Multi-channel marketing via the platform
Flexible integration possibilities by product feeds and API
No contract period
Fixed commission, no hidden transaction or marketing costs
Customer service via HomeDeco
Closed platform, less competition between our partners
Possibility to shine in your category and style!