Kaufland.de
Kaufland.de is one of the fastest growing online marketplaces in Germany. The marketplace combines concentrated trading power with state-of-the-art platform technology. With around 32 million monthly online visitors and 1,300 shops in 8 countries, Kaufland.de offers high brand awareness both online and offline, ensuring optimal reach for your offers.@Sell your products on Kaufland.de and benefit from the numerous advantages the Kaufland.de marketplace offers you.@ Your advantages as a seller on Kaufland.de:
High reach: approx. 32 million visitors/month
High brand awareness: 1,300 Kaufland shops in 8 countries
Multi-channel marketing tools included (SEO, SEA, price comparison sites, social media, customer brochures)
All relevant payment methods included
Various eCommerce and enterprise software applications
Simple onboarding via EAN
Exceptional personal seller support
Fair & transparent conditions
No contract periods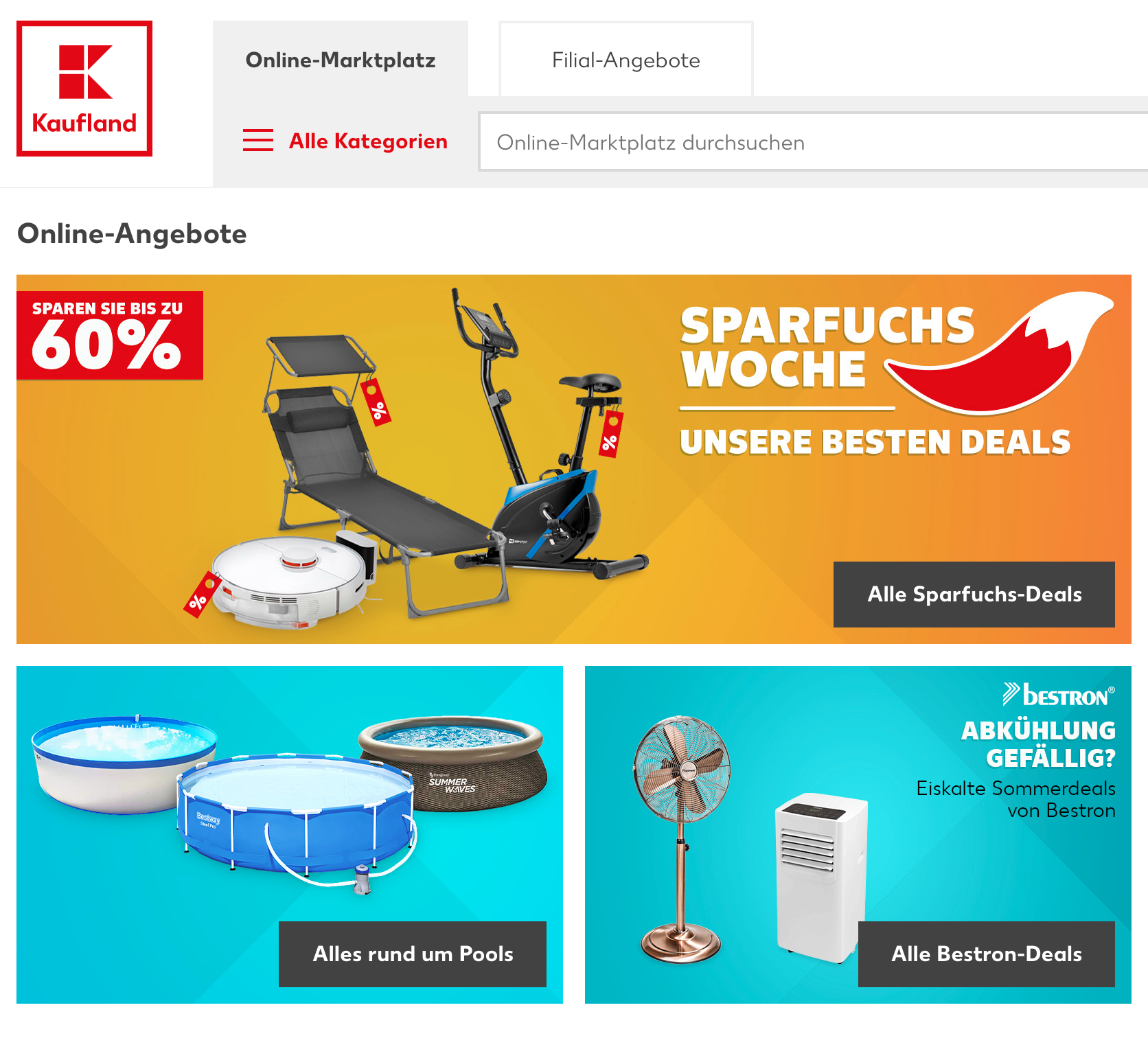 As a seller on Kaufland.de you expand your sales strategy and reduce your dependency on only a few sales channels. List easily with one of our +70 connected software interfaces or use the options: Rest API, CSV upload or manual entry in the Seller Portal for all of your offers. Once listed, you have the opportunity to further increase your sales and expand your reachable target groups with Sponsored Product Ads on Kaufland.de.