SAP
SAP is a European leader in software dedicated to the management of business operations and customer relations. Emakina Group's teams have extensive experience in SAP technologies (commerce, product information, warehousing, logistics and CRM). They master all aspects of SAP CX, with particularly strong expertise in SAP Hybris. WittyCommerce is the group's centre of excellence for SAP technologies. Our teams have delivered major projects for national leaders such as Teknosa and Arçelik, international retailers and for a Fortune 500 global leader.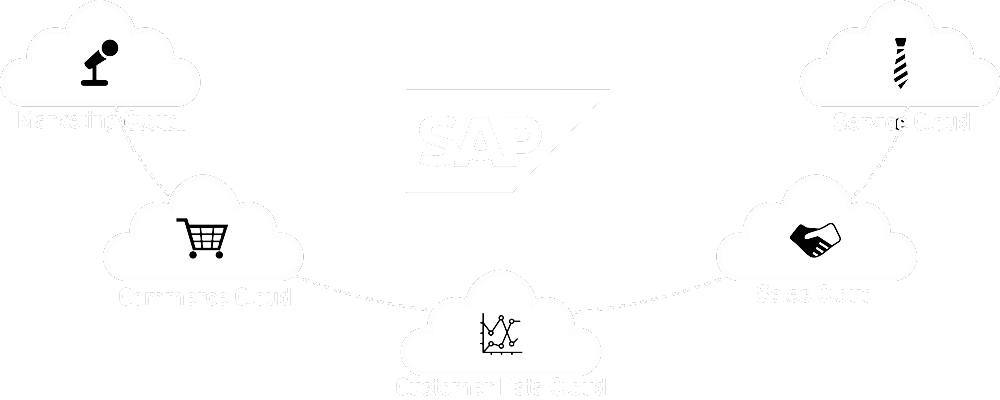 SAP Customer Experience

SAP CX and its wide area of business solutions are the next generation in CRM, built to power real-time customer experiences across sales, service, marketing, commerce and beyond. The portfolio covers every step in the process, from the first contact a customer has with a company through to when they choose to buy from it.

Having standalone marketing, sales, and e-commerce solutions used to be good enough for most purposes. Times have changed, and a simple customer inquiry is now likely to involve multiple departments.

It's a solution suited for almost all companies that focus on customer experience. From a small company of up to 30 employees that uses SAP sales, service and commerce solutions to larger companies that might already be using multiple other SAP products. Customer experience matters to every business.

Get in contact with Emakina today to get the most out of your SAP Customer Experience in combination with SAP ERP or SAP S/4HANA.