About Carrera
Racing ahead with a new site and online shop
For over half a century, Carrera has sold remote-controlled cars and tracks with its slogan 'motor sport at home'. Its old-fashioned technology and multiple websites didn't give customers an experience which matched the speed and fun of its products. So Stadlbauer Marketing + Vertrieb GesmbH decided to hit pole position with the support of Emakina.
Services
Branding & Design / Commerce / User eXperience (UX) design / Web building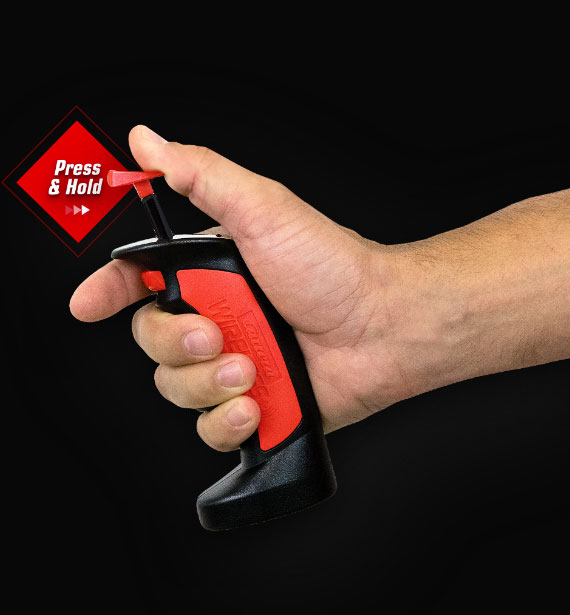 The challenge
It was important to create design and imagery that inspires motorsport fans of all ages, as well as two specific target groups: newbies considering a first purchase and inveterate fans wanting to complete, expand or upgrade their collection. The right track was to use responsive design to display the content perfectly.
Our solution
The rebuilt website carrera-toys.com combines all the parent company's lines, products and services: Carrera Racetracks, Carrera RC, Carrera Club, Carrera World and the Carrera Service Portal. The fully-integrated shop focuses on international sales and is available in eight languages, so customers all over the world can order direct to their living rooms.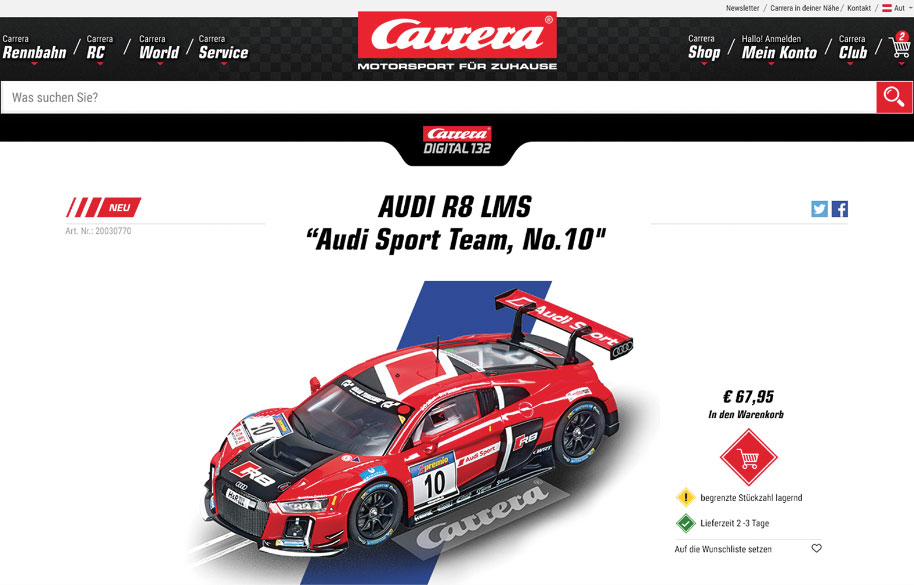 The technology
The 'motor' of the Carrera web portal is a tailor-made back-end solution that makes sure the company is geared up for the digital future. Kentico CMS allows a flexible, quick and simple content management via a user-friendly interface. An e-commerce solution by commercetools also brings numerous features and a customer-focused omnichannel strategy. Both are connected to the in-house ERP system, so the firm can try out new marketing ideas via a centralised customer database.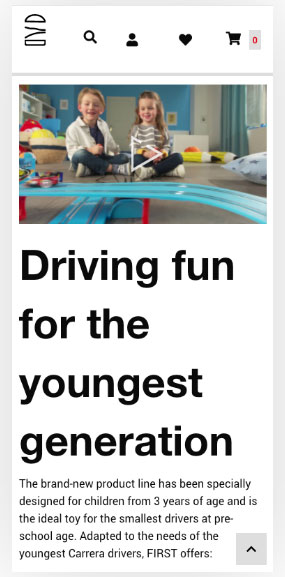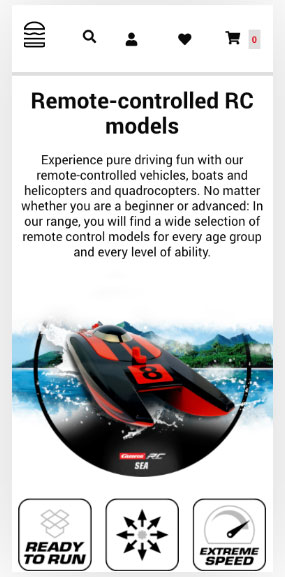 The results
The fully integrated shop system is available in eight languages: DE, EN, IT, FR, ES, PL, HU and RU. With this all-in-one package, Carrera is now has launched full speed into the digital race, appealing to motorsport fans of all ages online.