L'Occitane
Chalhoub Group
About the project
Digital excellence for luxury e-commerce platforms
Creating an e-commerce application and platforms for L'Occitane's Saudi and UAE markets in under four months: the challenge was enormous, yet successfully met. Our teams developed a future-proof, scalable e-commerce platform with user-friendly management tools and Arabic support that allows Chalhoub Group to create e-commerce websites for other brands in the future.
The challenge
The client needed to bring users the exceptional service and inspiration they expect from luxury brands today. To do this, Chalhoub needed a flexible e-commerce application, with which to build, for example, new platforms for L'Occitane in the UAE and Saudi Arabia.
They chose Emakina for speed, flexibility and expertise. Our team offered the fastest discovery period before kick-off, in one week, we gave them a full backlog, including user stories, acceptance criteria and estimations, and a solution landscape. We were flexible enough to adapt to the client's schedule and working week starting on Sundays. They also needed our business expertise to support a wider scope than e-commerce solutions.
Our solution
Chalhoub was using custom-built e-commerce platforms that weren't flexible or scalable, didn't allow for growth and couldn't implement the latest functions that had become industry standards. Emakina developed a future-proof solution that could satisfy and delight users when implemented by several brands. We took a mobile-first approach, and made sure it was scalable, with user-friendly management tools and Arabic support.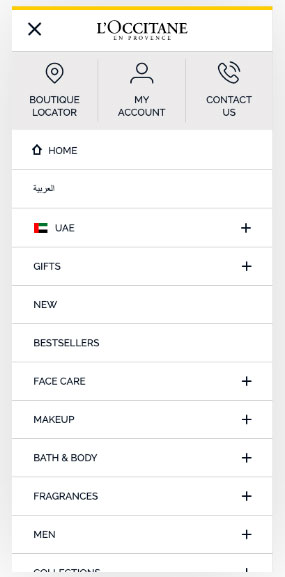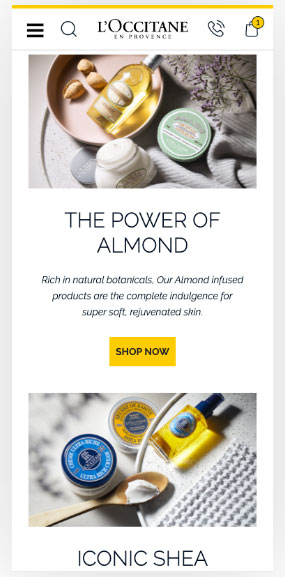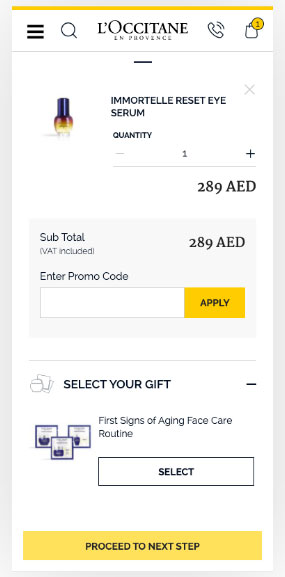 The technology
The solution was a Reference Application Architecture, the Chalhoub RefApp, based on Salesforce Commerce Cloud Storefront Reference Architecture. The L'Occitane e-commerce website was then built as a branded variation of the RefApp. Since all functionalities are built on the Reference Application Architecture, all new brands can take advantage of the existing RefApp.
The results
Chalhoub Group was extremely happy with the results. After the first L'Occitane platform, many more brands will soon follow. Brands are now able to integrate their e-commerce platform with state-of-the-art campaigns much more quickly and efficiently. The client's teams now have a very powerful and easy-to-use new tool at their disposal and will work much faster on campaign creation projects.
2

Website, markets &
languages (AR & EN)

Delivery in

with a team of 5