About Courrèges
A new digital age of fearless fashion
Founded in 1961 by André and Coqueline Courrèges, the Courrèges house revolutionised the world of fashion and design. Movement, purity, colour and light are the hallmarks of this pioneering haute couture fashion house. Infinitely optimistic and full of energy, Courrèges has blazed a trail in every field where it has ever dared to venture.
Awards

Project description
Blending past and future for iconic unconventional brand
Founded in 1961, Courrèges is a pioneer in haute couture and women's ready-to-wear that has revolutionised the codes of fashion since its founding. It doesn't only design clothes for existing clients, but boldly attracts new ones. Emakina joined forces with Courrèges for a bold new online presence.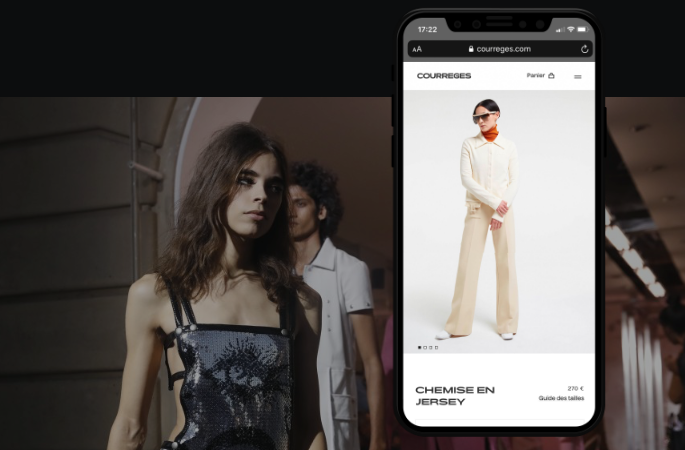 The challenge
Yolanda Zobel, then the house's Artistic Director, wanted to give fresh impetus to the brand in an increasingly dense luxury industry. Courrèges partnered with Emakina to create a digital platform that is out of the ordinary and would appeal to a young, independent and sophisticated clientele.
Our solution
To realise the vision of its creator, Courrèges needed a wide variety of skills. Emakina's multidisciplinary approach – capable of leading projects integrating UX design, UI and development – exceeded the client's expectations. In addition, the agile approach meant the project could be completed in only four months, to meet tight time constraints. Courrèges wanted a platform to express its vision freely, without barriers. Thanks to the new Page Builder software version of Magento, which we obtained exclusively, the fashion house is free to modify the structure of the site to its own taste. If Courrèges wants to highlight a new collection, it can manage the pages on its own and enjoy full editorial autonomy.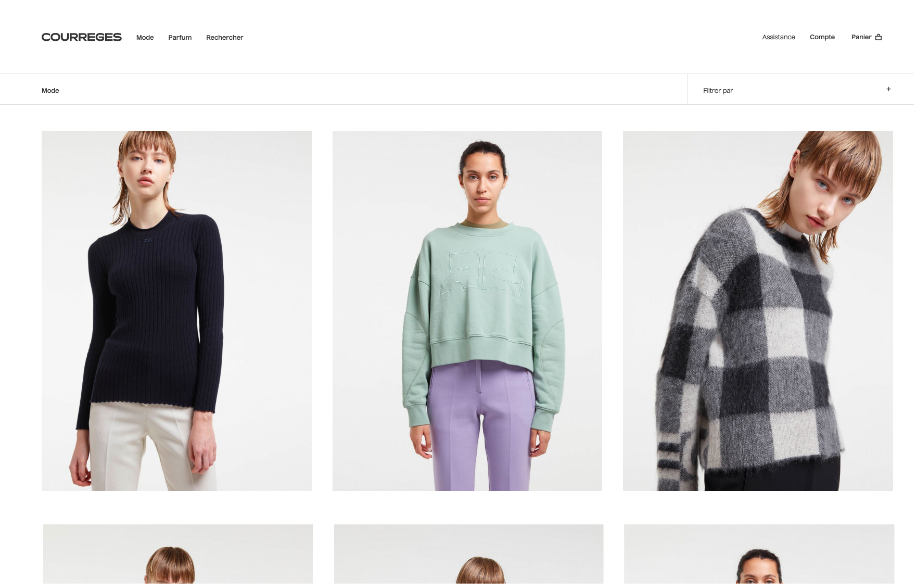 The result
This new platform provides a fluid and immersive user experience. It is also a place of expression for the brand, allowing it build on its iconic brand identity. Displaying Fashion Week catwalk videos in full screen on the home page shows that the brand doesn't hesitate when it comes to breaking the rules.
"The future is behind you"
All of this contributes to a pixel-perfect result that shows that the brand is renewing itself while remaining at the top of the luxury market - reflected in the Courrèges house's climbing sales results.