About Erganeo
The future is made for boldness
Government initiative IDF Innov wanted to evolve its image and offering to become more financial independent and commercially competitive – including creating new services and products from its own research and development. Emakina created a Brand Experience Platform®, for the new brand, Erganeo, to strategically position it in the market.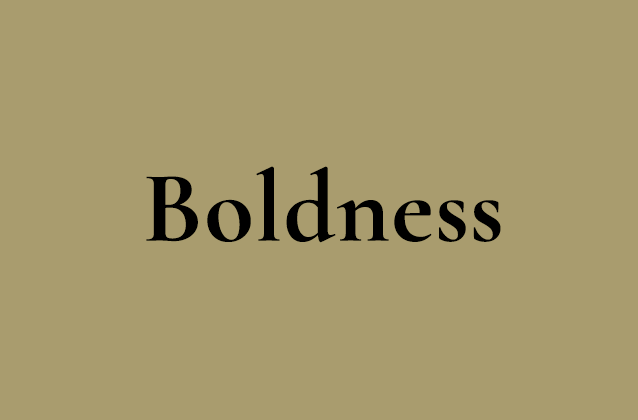 The background
IDF Innov was going through an important transformation as it prepared to launch a host of exciting innovations into a global market. Emakina handled a complete strategic brand repositioning from scratch, including a new name and visual identity, and a rich brand experience on every touchpoint. Introducing Erganeo.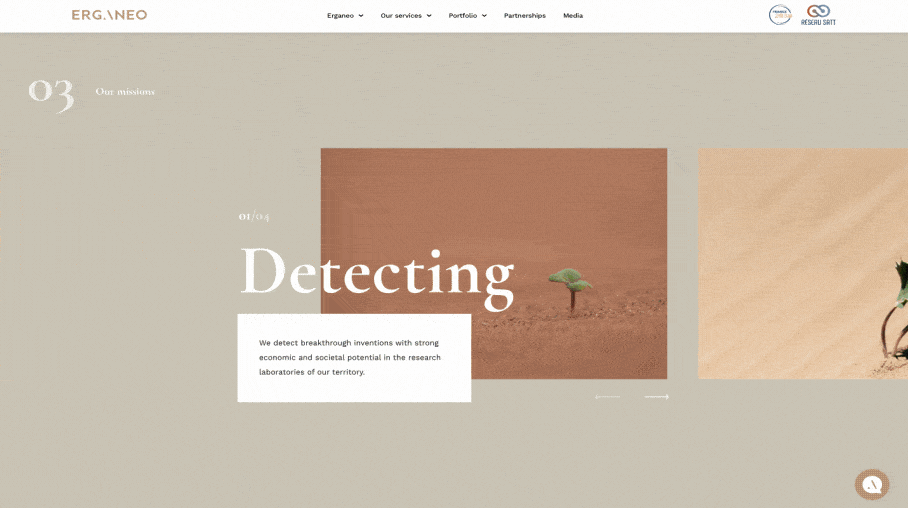 Brand
Experience
Platform
We started off with a series of brand workshops to get to the heart of the brand's mission and values, and the offerings that make up its competitive edge. Using our brand design methodology, the Brand Experience Platform®, as well as our principles of co-design and our expertise in the experience economy, we brought all the business lines together around the same table. We collaborated iteratively, in successive sprints, on the issues of strategy, branding, user experience and design.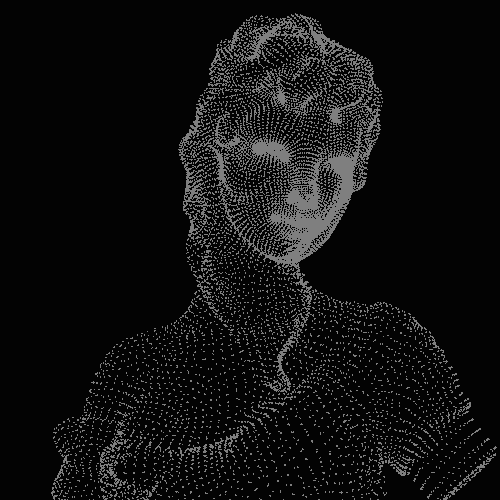 Next, we created a completely new brand positioning around the values of audacity, reinvention, resilience and ethics. From this foundation, we came up with the new name 'Erganeo' – based on the traits of the mythological goddess, Athena. Also known as 'Ergane', she represents everything the company is: smart and creative, a good teacher that thrives to simplify complexity, a protector of heroes and a strategic advisor. Coupled with the word 'neo' – symbolising our ever-changing world that is giving way to a renaissance of technologies – we came up with the name 'Erganeo' and the tagline: The future is made for boldness.
The implementation
Inspired by the new name, our design team conceptualised a new graphic identity that is an expression of renewal. Rooted in mythological representations, it affirms the solid reputation and ethical aspects of the brand, translated into a modern, visionary approach to innovation. We introduced a clean sans-serif font that combines character and delicacy, stability and elegance.
The colours and textures aim to disrupt the expected palette of science and innovation, including elegant black, gold and marble (inspired by noble materials). Together, the graphic shapes and iconography honour the mythologic roots of the brand with a modern twist. The result is a bold, virtuous paradox of antiquity and innovation.
We created an editorial charter which can be used to educate and inspire internal stakeholders, as well as an extensive global brandbook. With an experience contract, we provided Erganeo with a framework that details the relational, emotional, transactional and motivational value a client receives through the brand experience. Finally, we created a new website and user experience, showcasing the bold new look and tone of voice on digital touchpoints.