About Högl - subsidiary of the LORENZ Shoe Group AG
Tradition meets Spirit of the times - New website for quality shoes from Austria
The HÖGL company was founded in 1935 in Taufkirchen an der Pram by shoemaker Josef Högl, who made a name for himself by producing high-quality and fashionable women's shoes. Today HÖGL shoe fashion GmbH is a subsidiary of the LORENZ Shoe Group AG and is represented in more than 40 markets with over 120 stores.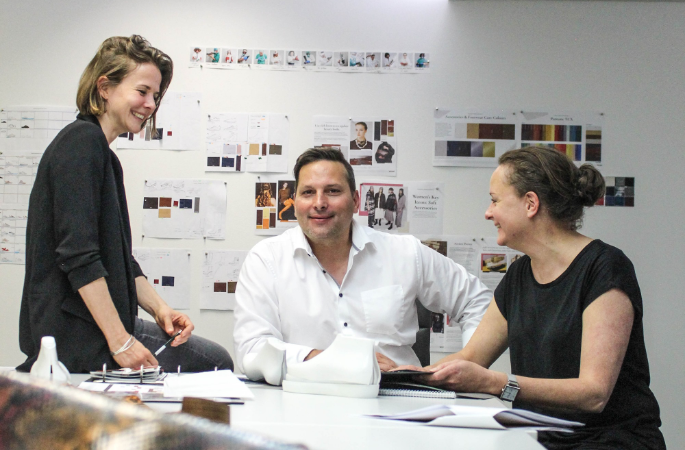 The challenge
Due to the numerous stores in 40 markets, HÖGL needs a corporate website that unites all variants under one roof and enables central administration. A complete relaunch of the corporate website was desired, including a responsive design, restructuring of the contents and state-of-the-art technology in the background. An online shop with e-commerce and marketing functions was also planned.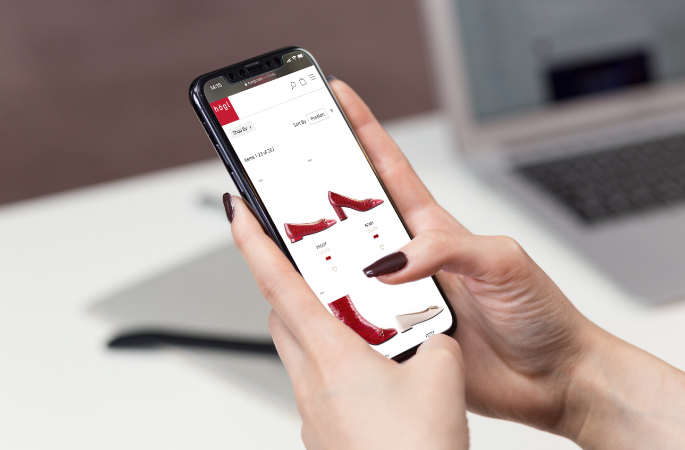 The challenge was on the one hand to transfer the extensive product catalogue from the old ERP system or the AS400 product management software into a database. On the other hand, it was necessary to find a powerful Enterprise Marketing Solution that could sustainably meet all immediate and future requirements of HÖGL.
Our solutions
In the first step, the site was visually and structurally redesigned (new product catalogue, general content in blog style, shop finder with map search, etc.). Kentico EMS enables the use of Kentico CMS as well as future enhancements in the areas of e-commerce and marketing automation.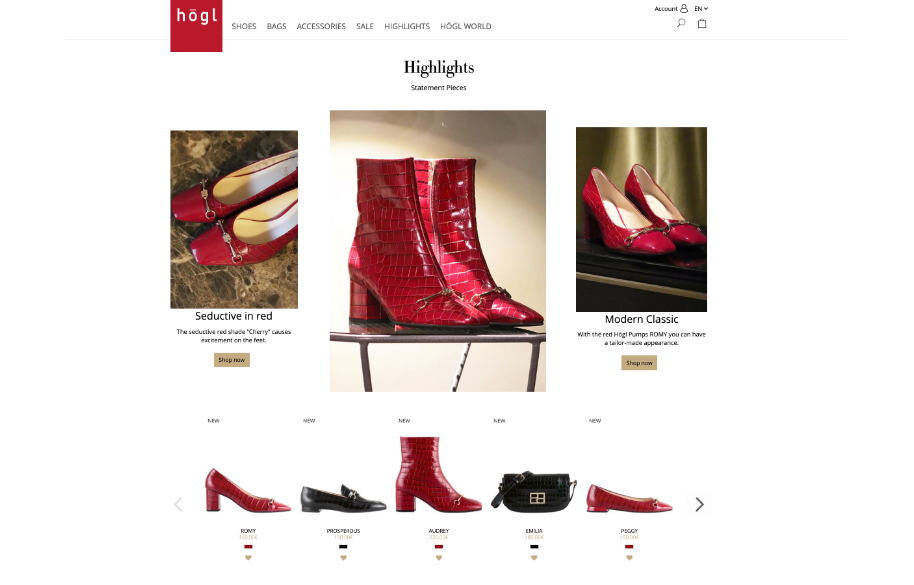 In a second step, the new online shop and all related functions were integrated and made available in different country versions. With widgets for localization and individualization in the EMS, the new markets - especially in Western and Eastern Europe, Russia and China - can be developed and targeted.
The results
HÖGL's new web presence impresses with its balanced appearance and user-friendly structures:
New structure, simplified user guidance, structured preparation of the contents (German, English, Russian and Chinese)
Generous design with a modern look
Clear, concise structure of the content and user-friendly services and functions
Responsive design
The back end uses Kentico EMS, which provides the company with all the tools it needs to develop new markets: a user-friendly CMS for editing content, a wide range of options for marketing automation based on user data and a range of e-commerce functions for integrating the new online shop.