Kastner & Öhler
Kastner & Öhler is an Austrian chain of departments stores that dates back to 1873. Retail pioneers, this family-run company was the first in Central Europe to install fixed prices and run mail orders, and built the first department store in Austria-Hungary. The brand also includes sports chain, Gigasport.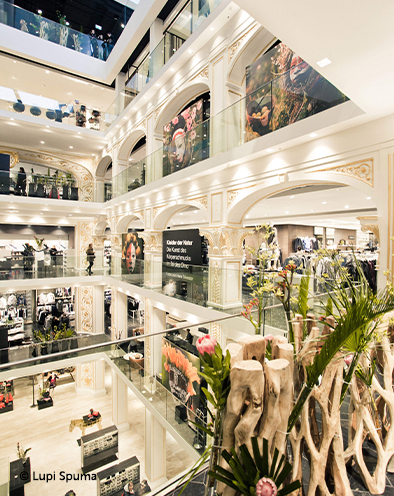 About Kastner & Öhler
Tradition meets digitization
The accountant Carl Kastner, 24, and the salesman Hermann Öhler, 26, found the "Kurzwarenhandlung Kastner & Öhler" in Troppau on 1 April 1873. In 1883 the head office in Graz is established. In 2019 the Austrian company is represented with 23 locations.
Discover case