About KitchenAid
For over 100 years, KitchenAid appliances have embodied the perfect balance between professional performance, craftsmanship and iconic design. Created in 1919, the brand achieved recognition mainly thanks to its 1930 model "K" and its trademarked silhouette. The brand's stand mixers have changed little in design since, making KitchenAid appliances immediately recognisable, bringing to mind its tagline: "For the way it's made".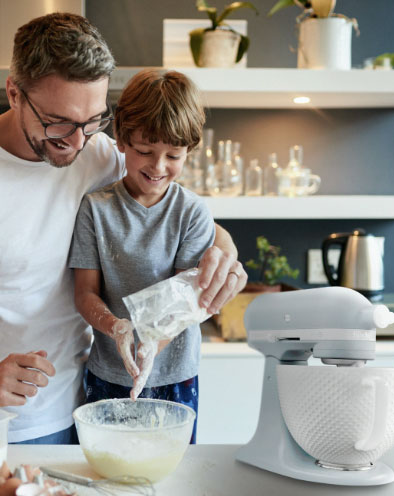 About the project
100 years of memories: the campaign of the century
Celebrating an iconic brand's centenary is a rare thing, so KitchenAid wanted to capitalise on this special occasion to raise awareness and boost sales. Thanks to inspiring storytelling, contests and promotions, our campaign managed to boost awareness by 928%, which resulted in a 58% rise in transactions compared to the previous year, amounting to an extra 2.9M€ in revenues.
Discover case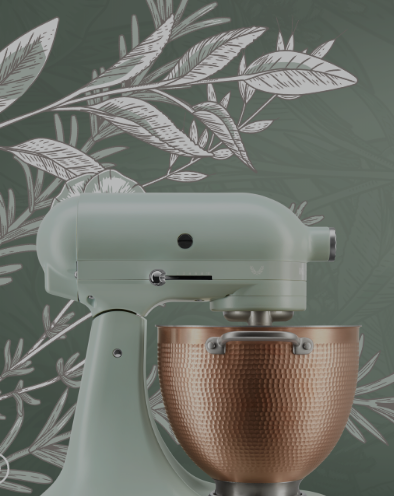 Project description
Immersive shoppable landing page experience
KitchenAid's iconic stand mixers have been covetable kitchen statement pieces for over 100 years. In 2022, KitchenAid unveiled Blossom, the latest creation in its high-end Design Series: a luxurious thyme green satin finish stand mixer with a unique hammered copper bowl. We helped KitchenAid create a rich, shoppable experience that draws the visitor in and creates the desire to hit that 'shop' button.
Discover case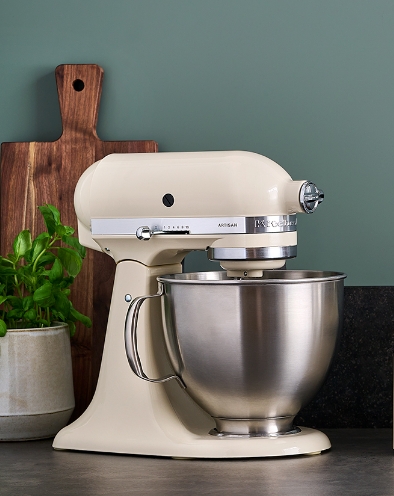 Project description
MACH: the recipe for success
Like its iconic mixer, the KitchenAid website has to run like a well-oiled machine, made for makers. Smooth, powerful, easy to use – and with instantly recognisable good looks. KitchenAid wanted to future-proof and rethink their website for a smoother customer journey – from browse to checkout – with more personalisation, flexibility and scalability built in. For all of these requirements, MACH was the most suitable solution.
Discover case