2020-12-02
New Graff website by Emakina enchants high jewellery lovers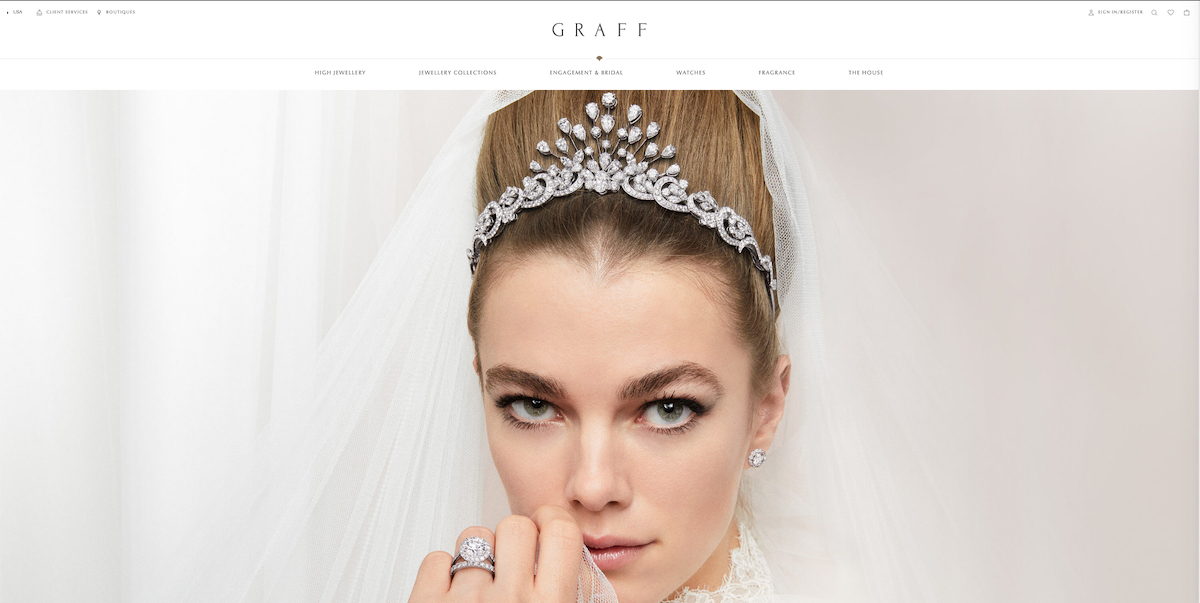 'Only Perfection Matters' attitude of the 'King of Diamonds' highlighted in cutting-edge Salesforce e-commerce platform
High jewellery expert Graff has launched its sparkling new high-end website, welcoming UK and US visitors to its world of wonders. The house with the most fabulous jewels in the world asked digital agency Emakina to unleash the full power of Salesforce technology. The result is enchanting, giving even the most demanding clients a highly satisfying and fluent online shopping experience. It shares Sir Laurence Graff's fascination with the emotional power of gemstones and the rich heritage of his exceptional family business.
"We wanted our e-commerce platform to embrace our 'Only Perfection Matters' attitude', said Matteo Cassarino, Chief Digital Officer at Graff. "The collaboration with Emakina has shown they fully share our passion for perfection."
Graff challenged digital agency Emakina to bring the exceptional beauty and rarity of the masterpieces in the Graff collection to life on a website worthy of the iconic family brand.
Besides going on a pleasant journey through the Graff unique jewels and collections, visitors can search, select, and buy engagement and bridal love tokens, timepiece creations, and evocative fragrances, and learn more about the company's history. Naturally, they are welcome to request more information, book a private appointment, create a customer account, and can log in via Facebook or Google.
As is the case in the creation of every Graff jewel, no stage in the development was bypassed. The e-commerce platform was tailor-made with Salesforce Commerce Cloud, in combination with Service Cloud for flawless customer enquiry management.
​The pages were created following an extreme content sensitive approach, where all text, images and videos had to be equally brilliant, and blend in perfect harmony. Enhanced navigation and filtering for certain product categories and attractive product detail pages complete the e-commerce platform's top performance.
The team also managed the integration with Graff's ERP system for customer, order, inventory and Pricebook management, created the links to all major payment providers, and implemented FedEx carrier and AvaTax real-time tax calculation tools, Google Maps, Outlook, WhatsApp, and computer telephony integration (CTI).
Priya Sonn, Director Global Strategic Alliances at Emakina concluded: "It's an honor to play a part in Graff's remarkable success story. Their passion for innovation, creativity and craftsmanship is inspiring and perfectly mirrors our ambitions. We're proud this refined Salesforce project reflects this so well, and strengthens their global leadership in high jewellery."