VIP.com
Established in 2008,@VIP.com@(aka VIPshop) is one of the leading generalist marketplaces in China. It has 12 million daily active unique users. And a 54% growth of active customers in the first quarter of 2021.@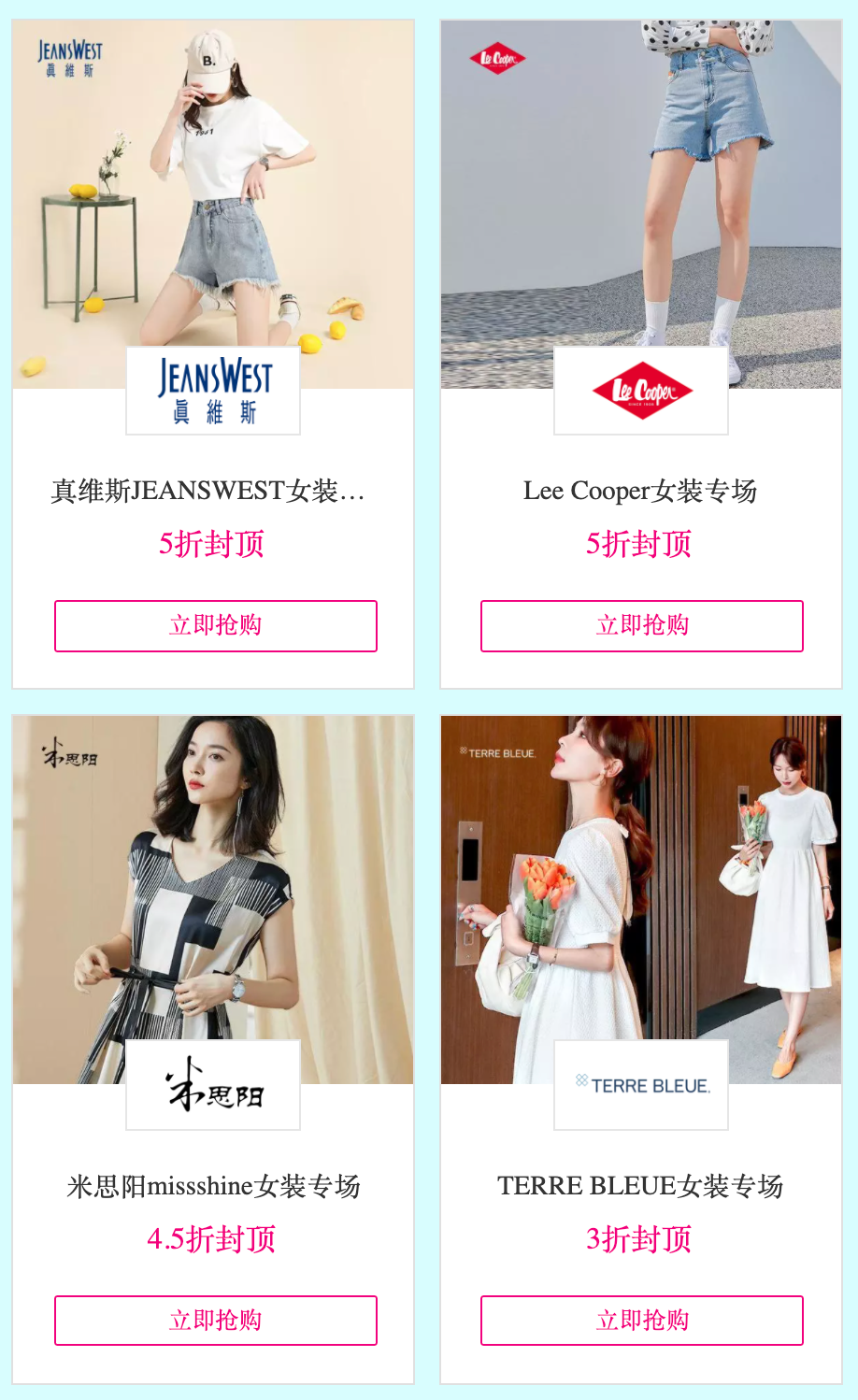 A leading generalist marketplace
VIPshop has partnered with over 13,000 well known domestic and global brands.
Its flash sales model has successfully acquired loyal customers by offering premium brand products at a discount. And for brand owners, it created a solution to sell overstock with profits and faster turnover.
VIP.com started with selling apparel, mother & baby, and beauty products, and recently expanded to food and drinks. It now has 8 categories but to maintain a high quality brand portfolio, not all accept new sellers.
Advantages
A strong brand recognition and presence in China. It has 8.2% of marketshare among cross-boarder marketplaces.

In-house customer service team that provide 24 hours support to customers

Help you reach over 100 million VIPshop members in China

Depends on the type of seller accounts, you are eligible to use VIPshop fulfilment service