About the project
Bright cultural future with tailormade experiences
This almost 100-year-old cultural institution asked Emakina to create a fresh digital experience that would make art accessible and attract new audiences. Emakina helped BOZAR identify untapped opportunities in its digital ecosystem and created an intuitive online environment that's a major step forward.
Awards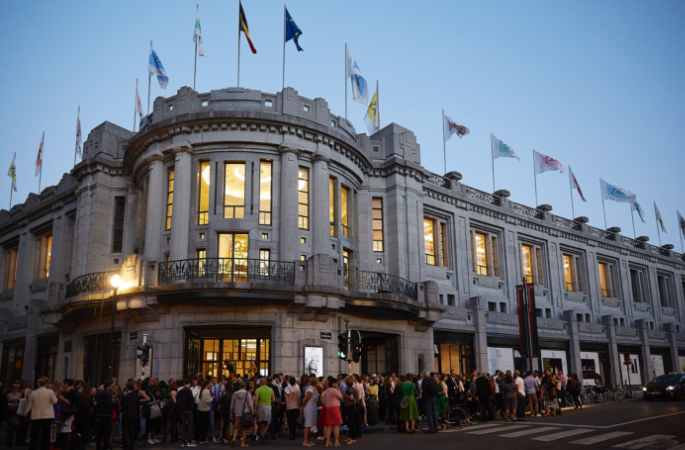 The challenge
Just because you've been around for almost 100 years doesn't mean you'll keep the public's interest forever. Also, as generations change, ideas about art and culture shift. Bozar needed expert help to keep its unique multidisciplinary cultural programme front of mind for visitors.
It needed a truly immersive omni-channel digital environment that's closely integrated into its existing systems. Following a tender process, Bozar chose Emakina to step up to this challenge and create something that would really jump out in a cluttered digital world.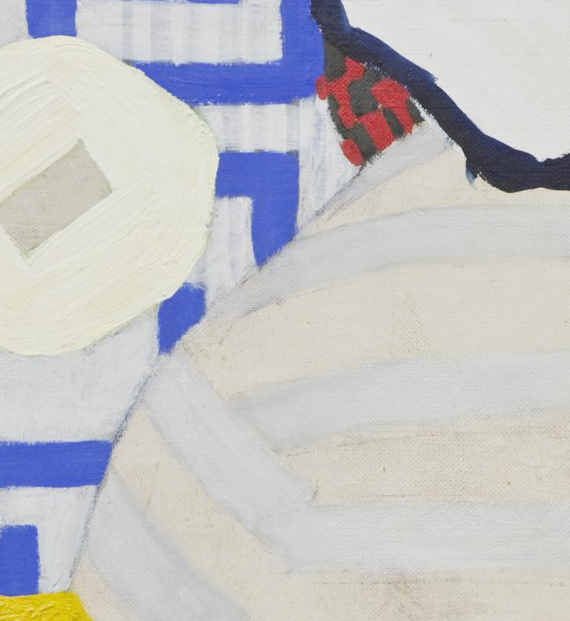 The solution
True to our nature as the User Agency, step one was to assess who exactly visits Bozar and what we can do to enhance their experience. The Emakina/Insights team did extensive research that unearthed a kaleidoscope of different user journeys. These were often interrupted or delayed, during which no follow-up was offered to bring them back on track. We also found that people tended to compartmentalise different Bozar offerings.
To move people out of their comfort zones, we had to strike a delicate balance. Bozar couldn't be seen as over-soliciting or missing the mark. We used AI technology to identify consumption patterns and automatically propose content relevant to their interests and favourite points of contact. We came up with a plan for much more targeted recommendations to users.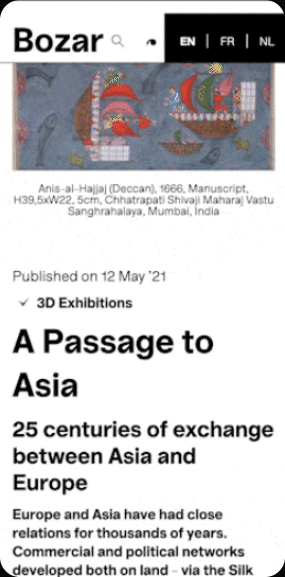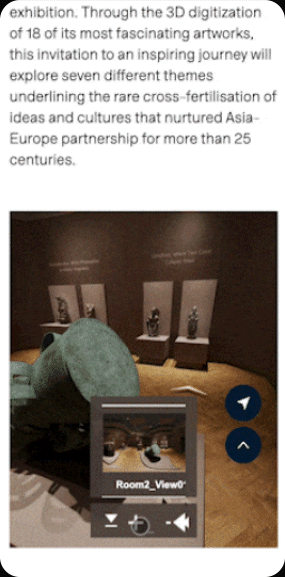 Next we had to figure out how our content personalisation strategy can intervene at just the right moment of a user journey. We also had to overcome another major technical challenge: integrating with Bozar's complex existing digital environment. After an in-depth inventory and working closely with Bozar's IT department, marketing team and suppliers, we knew exactly what needed to be streamlined. This included new features related to Single Sign-On (SSO) and more customised user experiences all round.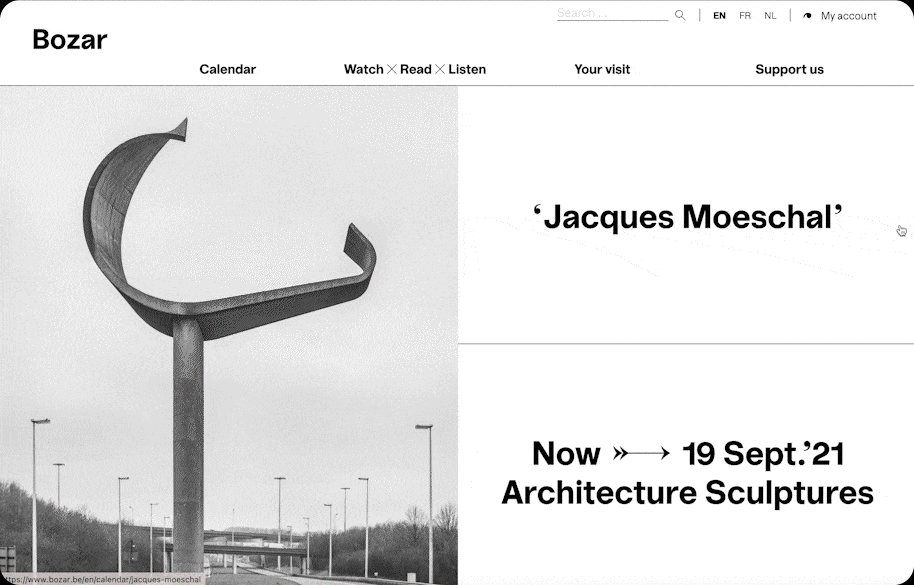 The results
After successfully completing phase one – research, strategy and project scope – Emakina also won the tender for the development phase. This was based on working methods defined in close collaboration with the client's teams. Working with Base Design, the brains behind the award-winning Bozar rebranding, we handled the web implementation of their graphic charter, adapting it so that it could be used on all Bozar's digital touchpoints.

The design and ergonomics of the new digital environment offer an elegant and intuitive experience, especially when it comes to ticketing. Despite its diverse audiences and cultural activities – which make the mechanics of the system particularly complex – Bozar's digital ticketing now works like a dream (also on mobile).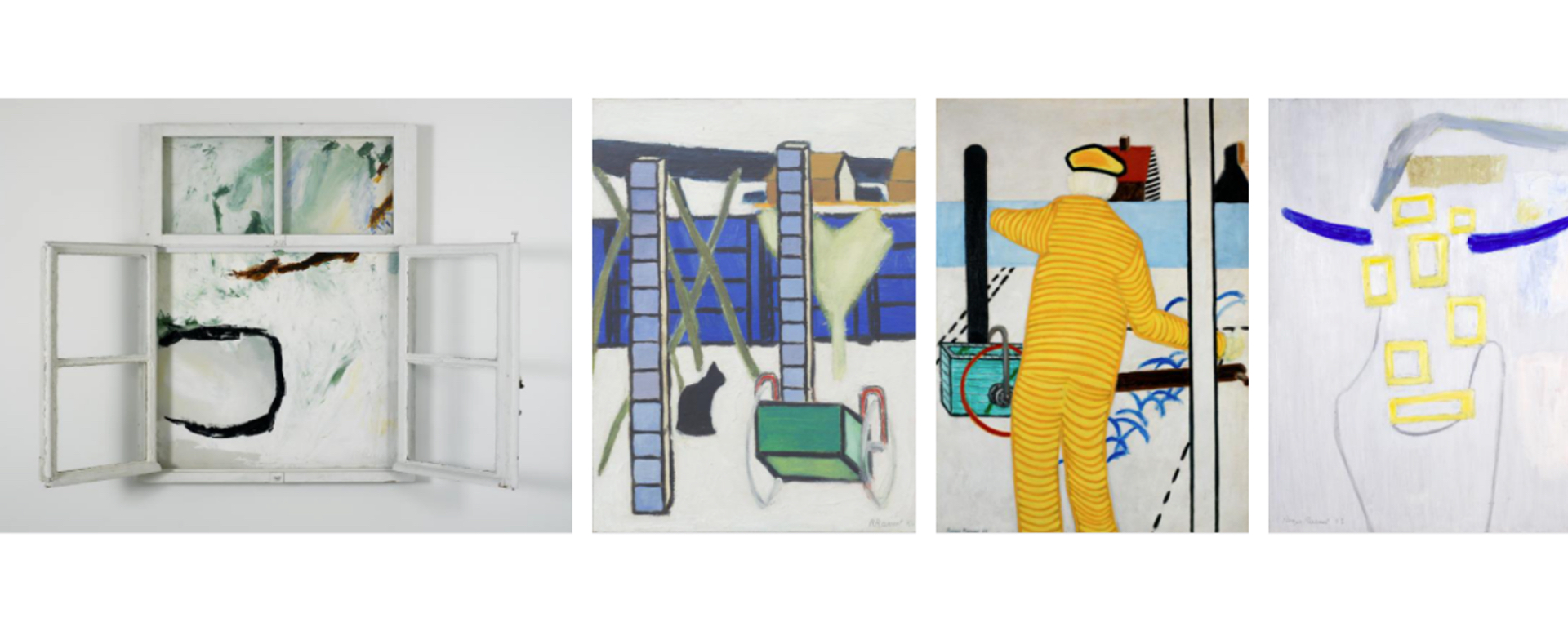 "This large-scale project was possible thanks to a top collaboration, based on trust between our respective teams. With each sprint, the project became faster and more efficient. We are proud to be able to offer a new rich online experience to our visitors, positioning ourselves as a meeting place for a multidisciplinary artistic offering that's accessible to all."