Project Description
An online experience built for the road ahead
Live DTM races are a petrol head's dream come true, but DTM felt that fans were not getting what they want off the track, and online. They wanted to provide a more personalised journey, making the most of the fan data they had, to take their digital experience to the next level. Emakina was commissioned by DTM to implement a customer-centric, future-ready architecture to keep them in the fast lane.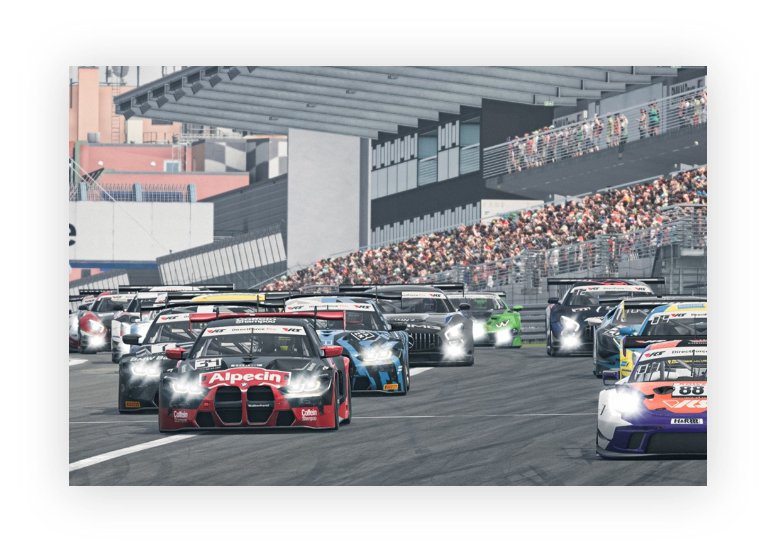 The Deutsche Tourenwagen Masters (DTM) is one of the world's leading touring car championships. Founded in 1984, DTM holds races in Germany and across Europe at some of the greatest circuits in the sport. Races have seen the likes of David Coulthard, Ralf Schumacher, and Mika Häkkine behind the wheel, as well as a whole host of young talent such as Robert Wickens and Gary Paffett. This fast-paced and much-loved series needed a website that's as dedicated to its fans as they are to DTM. Which is where Emakina came in.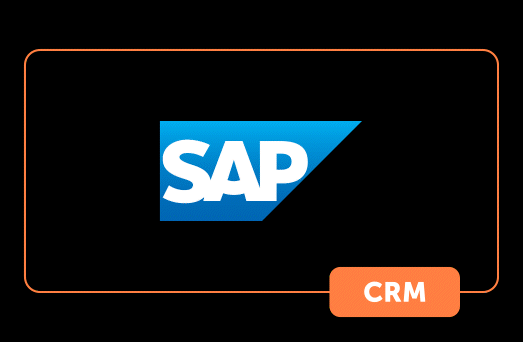 The challenge
Delivering a winning data-driven customer experience
DTM's current digital set up was leaving them behind, with no joined-up meaningful data about fans' purchasing behaviour, preferences or interests. On top of that, their whole IT infrastructure was not built to cope with the latest marketing automation software. This put important partnership contracts at risk.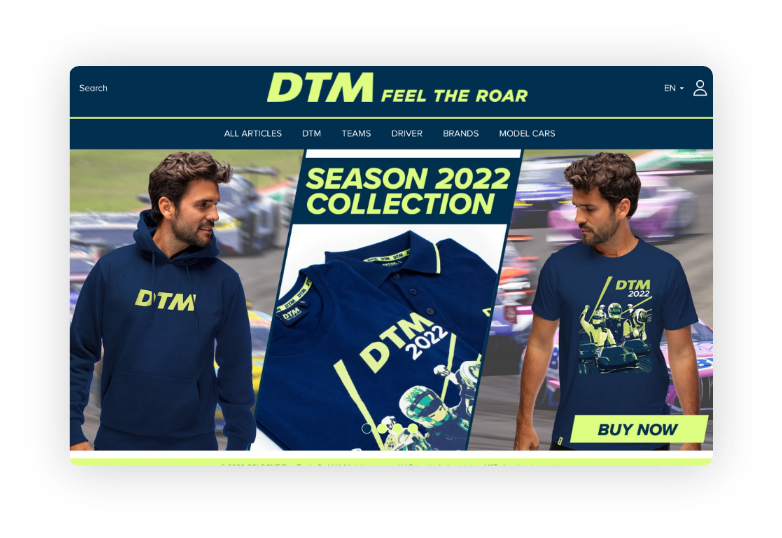 DTM needed Emakina to deliver not only an amazing customer experience, but also a solution that pulls together data from across digital channels. Only by getting all that rich data in one place could they achieve the Golden Record ¬– a full 360° view of their fans – and get the absolute most out of everything marketing automation has to offer. And they needed us to do it fast. We had three months to get everything done, so it was time to put the pedal to the metal!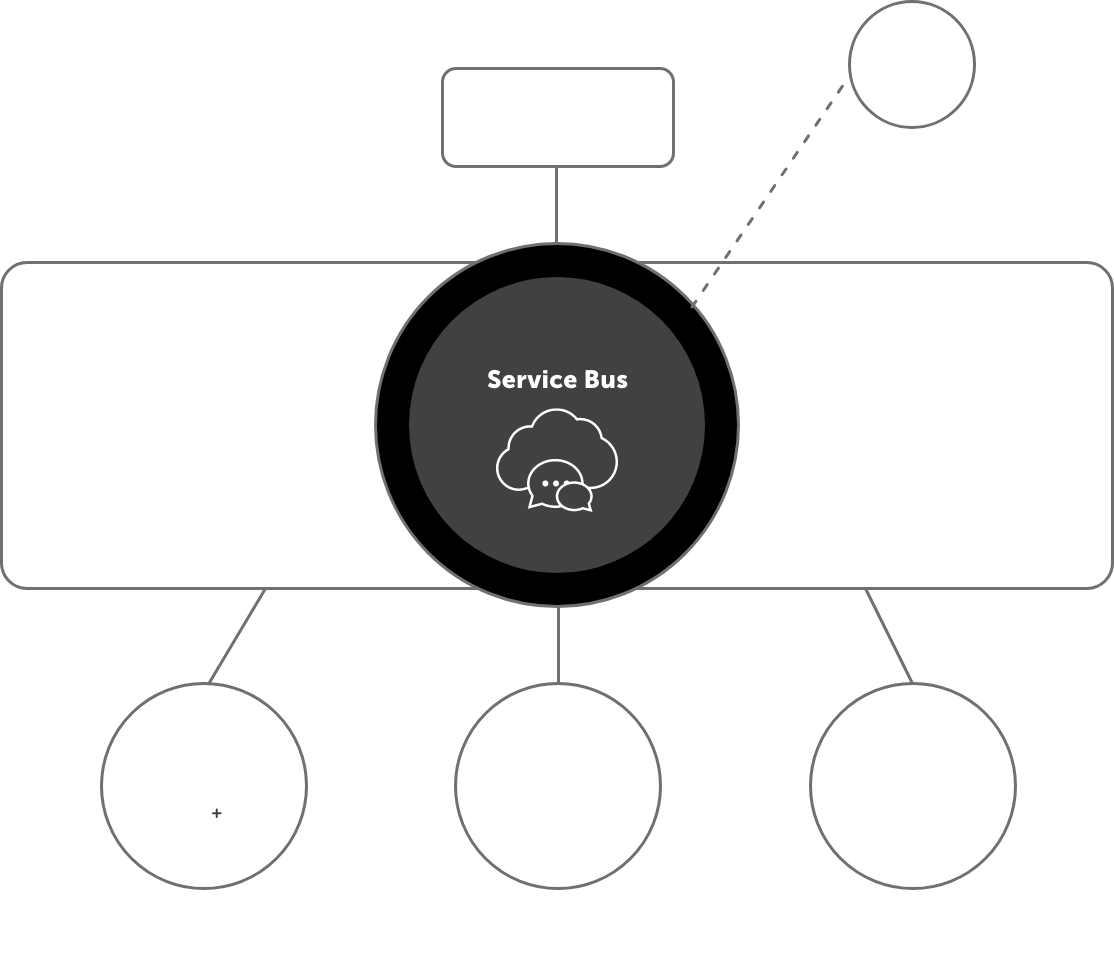 The solution
The first step was to gather all pre-existing fan data that DTM already had stored across various different systems. That data then needed to be cleaned up and combined into a shared data model, using intelligent AI algorithms, and imported into our CRM. Using Dynamics 365 marketing automation solution, customer journeys could then be fine-tuned to fans' interests and purchasing behaviour.

We also wanted to unify the login experience for the fan portal and race streaming provider, as well as integrate ticketing data. For this we chose central identity provider AD2BC, so fans have single sign-on: one user profile for everything they need.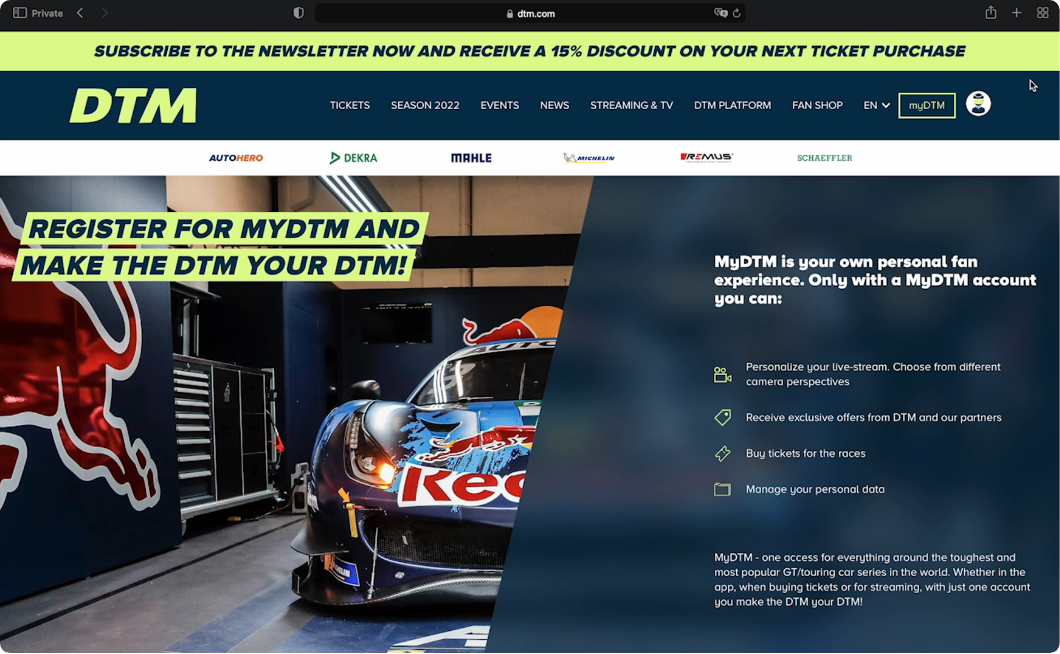 The results
Emakina was able to implement everything DTM needed to jump start their fans' digital experience – all within the tight three-month deadline.

Fans can now sign up to receive news and content on their favourite driver, car manufacturer … whatever they fancy. When they log in to the website, they're greeted with their own personal news feed, and with one click they're into 'MyDTM' to see all the latest streams, or able to buy tickets for their next event, without needing to log in separately. In the CRM, DTM can create bespoke user journeys to target the right fans, at the right time with meaningful content, through their chosen channel.