FACQ
Emakina is a trusted partner of Facq and constantly reinvents its shopping experience, from using augmented reality to recreating consulting online.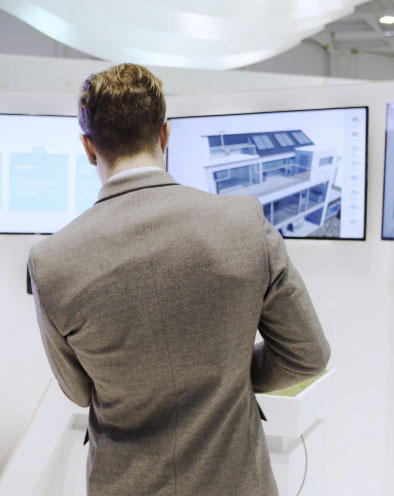 About the project
Augmented reality brings green living to life
Facq partnered with Emakina to come up with a fresh way to engage people visiting its showrooms. Using augmented reality technology, Emakina created an app where people can explore a virtual 'green home' while learning how to make their homes more energy and water efficient. Together, we brought tricky, technical options to life for Facq customers while injecting some fun into a challenging process.
Discover case