About Moteo Group
MOTEO GROUP totally renews its 15 webstores with Design is Dead
Moteo Two Wheels Europe has the ideal motorcycle or scooter for us all, from Benelli, Peugeot, and Super Soco, to Suzuki and SYM (pronounced 'Es-Why-Em'). The group is active in Belgium and Luxembourg, France, the Netherlands, Portugal and Switzerland.
The Challenge
Emakina was asked to build the new web platform for Moteo from scratch. This involved user testing and analysis, ideation, creative concept,
Emakina was asked to build the new web platform for Moteo from scratch. This involved user testing and analysis, ideation, creative concept, architecture and connection with the back-end, development and implementation, support during business hours and training.
We aimed to bring down the high costs that the client was experiencing in maintaining and managing 5 brands in 5 markets via their existing custom-made CMS. The new solution must still allow each brand to have an individual identity and, of course, for each country to adapt content and features to their local needs, language, culture and legislation.
All this, to be delivered based on a single framework with shared tools and guidelines from HQ, as well as easy integration with back-end systems.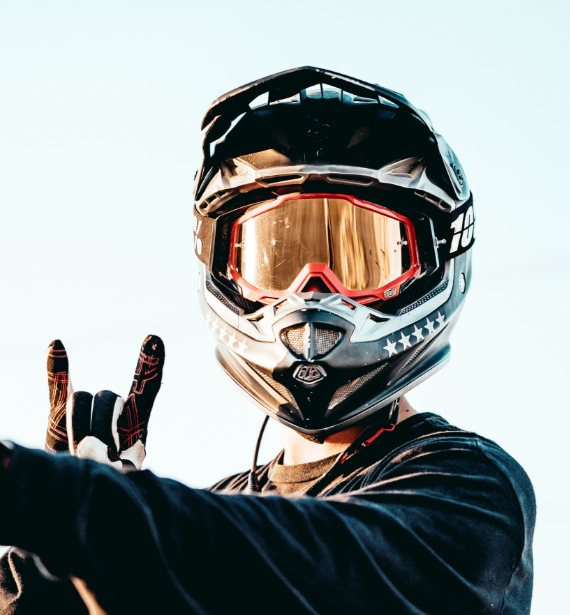 Our solution
To discover the needs of Moteo and its users, we organised workshops during an extended design sprint. We defined the personas, the wireframes, functionality and designs. Before creating the template and component library to build the first websites, we challenged the result of the design sprint based on user tests with all personas in all markets.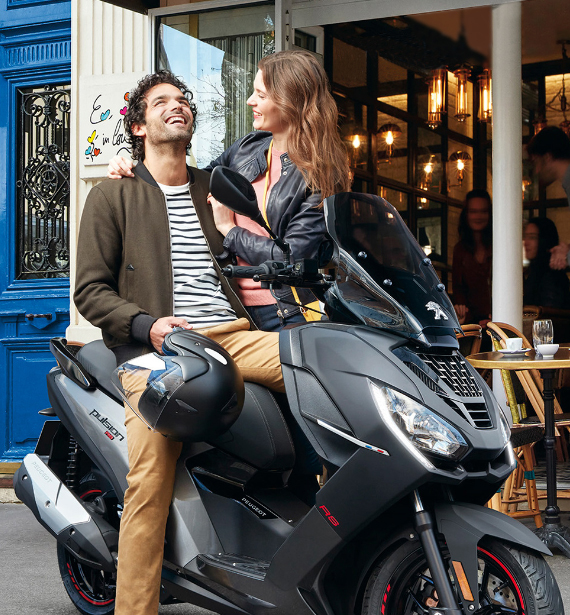 During the build of the platform, we set up an offsite Scrum team, consisting of onshore and offshore members. Because Moteo had limited experience with digital projects, we provided a Product Owner to keep the project on track and manage communication.
The solution combines clear branding with local touches, initiatives and promotions. Consumers can quickly find the right information, in a smart journey that fits their visitor profile. As a bonus, in just three quick steps a 'wizard' presents the models that suit your needs, even if you've never been near a motorcycle or scooter.
The technology
AEM 6.4 (via Adobe Managed Services), Java, Angular, Jenkins.

Together with Moteo, we selected AEM as the ideal platform for their needs, because:
zit allows them to maintain 14 sites in a central platform through a single interface.
the user-friendly interface allows them to push content management to local markets which have sufficient freedom to localise content within the guidelines on look & feel.
it makes it possible to set up a library of white-labelled templates and components that can be reused for all brands. Via CSS and the AEM Style System, these templates and components can be adapted to the look of each brand without further development.
this open platform allows easy integration with the custom-built back-end system.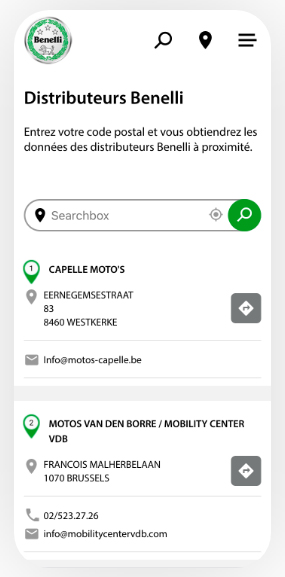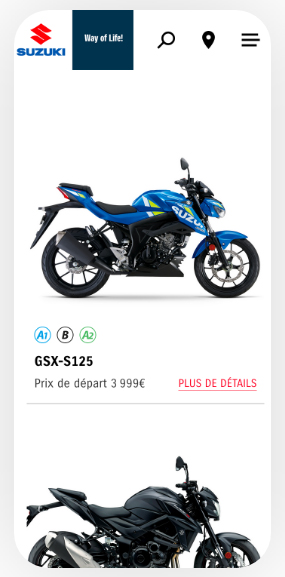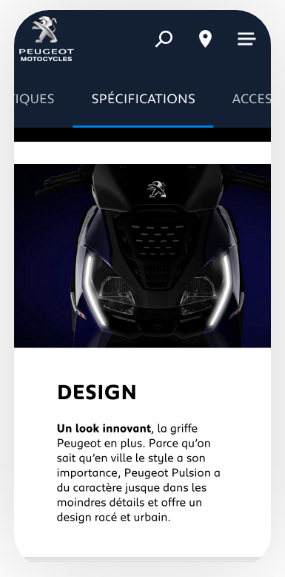 "We've come a long way on our journey together. We opted for practical websites that quickly lead newcomers and real motorcycle masters to their ideal destination. The new features are impressive, and the technical specification highlights look refreshing. Our marketing and sales colleagues and the dealers for all brands are happy. We're ready to leave the Corona period behind us and move forward together at top speed!"
Maxime Fensie
Team lead Marketing & Product at Moteo Two Wheels.
The results
After the release of all sites, Emakina still continues to support the platform.
14

Sites live in
5 countries for 5 brands


1st

Site for a new brand (Super Soco in The Netherlands) was ready to go live in 1 sprint (2 weeks)

1

Every country team now manages its own website