About Courrèges
Going digital to attract new customers
For the Courrèges house, clothing is not designed for an existing clientele, but made to create a new one. Yolanda Zobel, the new creator of the Courrèges house, wanted to assert this positioning and give the brand a new impetus in an increasingly dense luxury industry. She wanted to create a digital platform that was out of the ordinary and that would reach a young, independent and sophisticated clientele.
Awards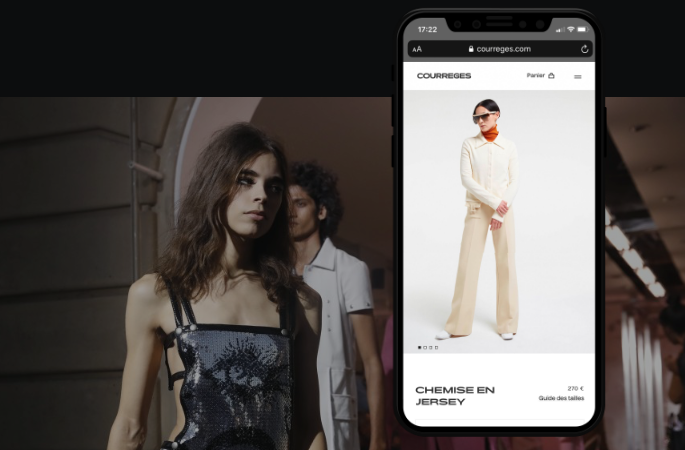 The challenge
In order to realize the vision of its new creator, the Courrèges house needed a wide variety of skills. Emakina's multidisciplinary skills, capable of leading projects integrating UX design, UI and development met the client's expectations. In addition, the use of the agile methodology allowed the project to be completed in only 4 months, in order to meet the client's time constraints.
Our solution
The Courrèges house needed a platform to express its vision freely and without barriers. Thanks to the new Page Builder software version of Magento that we obtained exclusively, the client is free to modify the structure of his site to his liking. It allows Emakina to prefabricate and make available fields intended to host texts, photos or videos that the client is free to modify and move around on the pages of his site as he wishes. Thus, if the Courrèges house wants to showcase its new collection, for example, it can administer its pages alone and is autonomous on its editorial part.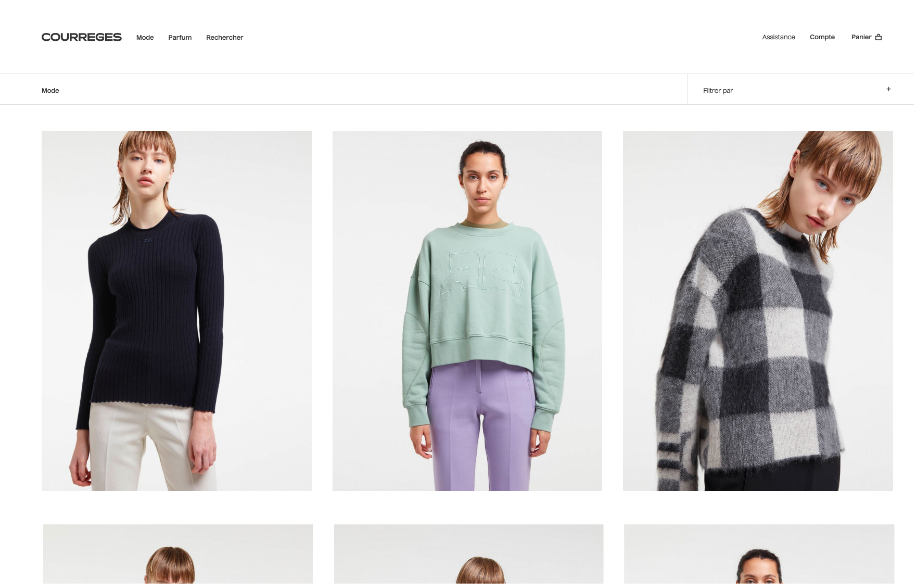 The result
The work done on this new platform allows for a fluid and immersive consumer experience. It is also a place of expression for the new designer, which allows her to establish a new brand identity. The videos of the Fashion Week catwalk show in full screen on the home page show that the brand does not hesitate to break the codes.
All of this contributes to a perfect pixel result that shows that the brand is renewing itself while remaining at the top of the luxury market, which is reflected in the Courrèges house's climbing sales results.