About Facq
An energy-efficient home in augmented reality
After more than 135 years of trading, Facq has established itself as the Belgian standard in sanitary and heating equipment. Emakina has built a trusting relationship with the family-owned company and helped them to find innovative and creative ways to sell. For this project, Facq was looking for a better way to engage people who visit its showrooms.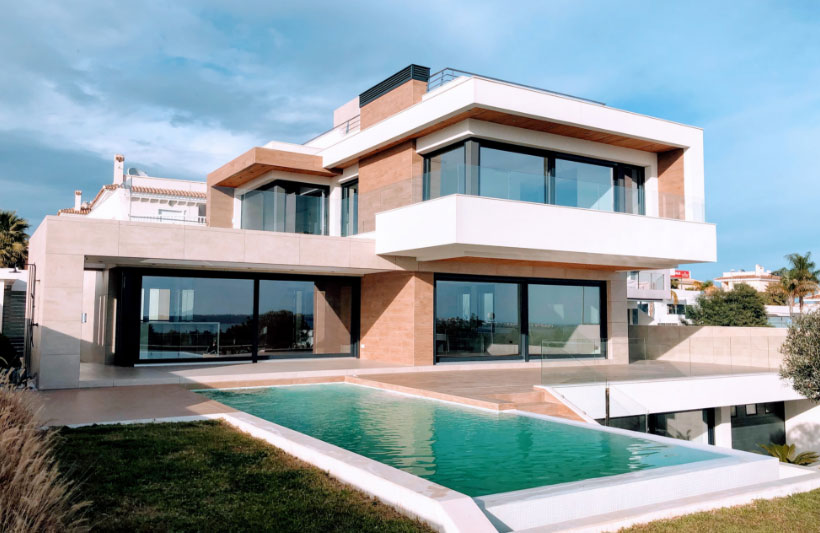 The challenge
Facq knew it was important to enhance the showroom experience for people who are looking for ways to make their homes more energy efficient. Salespeople needed an interactive, engaging way to show all the options, without the tedious level of technical detail that can be involved in building or renovation projects. All the economical, environmental and technical aspects of the solutions had to be made crystal clear.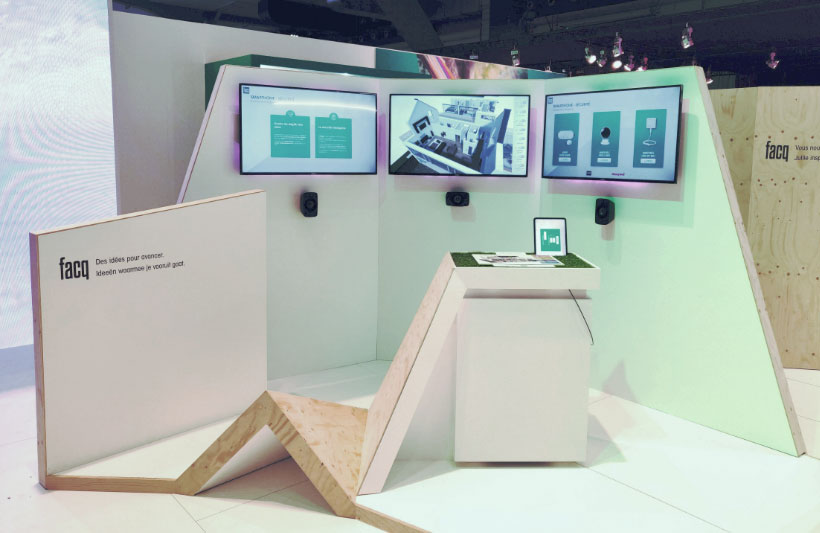 Our solution
Emakina/Motion and the client's teams opted for an Augmented Reality app based on the brand's 'Maison Verte' (Green House) website, which shows people how to make their homes more energy and water efficient. The AR technology provided the wow factor and the experience was carefully designed to display useful information quickly and clearly.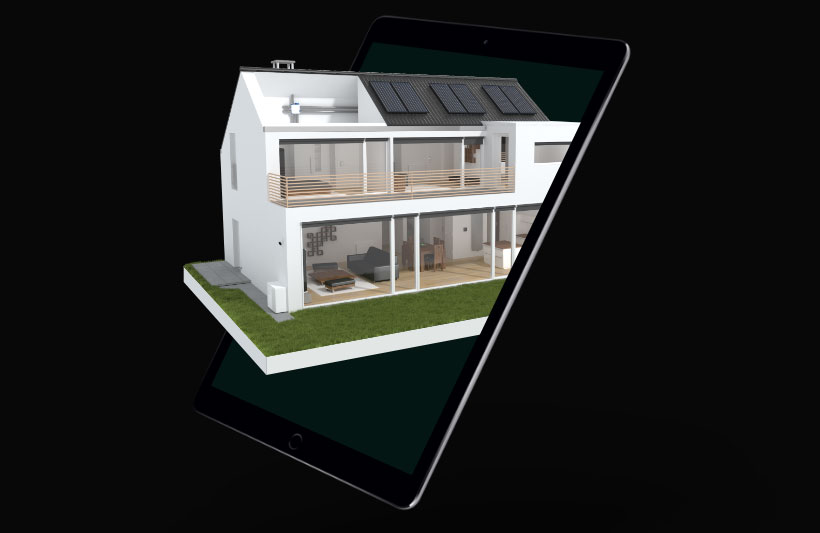 How does it work?
The user picks up a tablet and sees a projected 'green home' to explore, complete with different rooms to investigate. In addition, 3 screens on the wall show different levels of information to give more in-depth details about the sanitary and heating systems.
The app outlines problems and solutions – for example, for heating, ventilation, light and rainwater – as the customer navigates the house. When different products are selected on the first screen, the content adapts to show their impact on the house. Any solutions that the customer is interested in can then be sent via email for CRM follow up.
The results
With the help of Emakina/Motion, this Belgian home renovation expert brought tricky, technical options to life for its customers and injected some fun into a challenging process.
Facq was so thrilled with the results that they requested another setup to be ready for display at Belgium's über-popular building, renovation and decoration exposition, Batibouw. The team immediately took up the challenge and built this twin setup which was ready for the opening of Batibouw one month later.
Not only do Facq intend to display the installation at every major exhibition, but they are also discussing other innovative updates to the experience with Emakina/Motion.